Real Madrid were at the top of the football world on Saturday, beating city rivals Atletico Madrid in the 2013-14 UEFA Champions League final 4-1 at the Estadio da Luz in Lisbon.
Los Blancos had been looking for their 10th European Cup win (La Decima) since 2002, when the team beat Bayer Leverkusen 2-1, and for 12 long years it seemed like that elusive 10th title was cursed, always just beyond the reach of the squad.
That 2002 team was one of the most legendary squads ever assembled, featuring players like Raul Gonzalez Blanco, Zinedine Zidane, Luis Figo, Claude Makelele and Roberto Carlos. They were called the Galacticos, a cast of superstar players that cost the team a fortune but added to the legendary global status Real already had.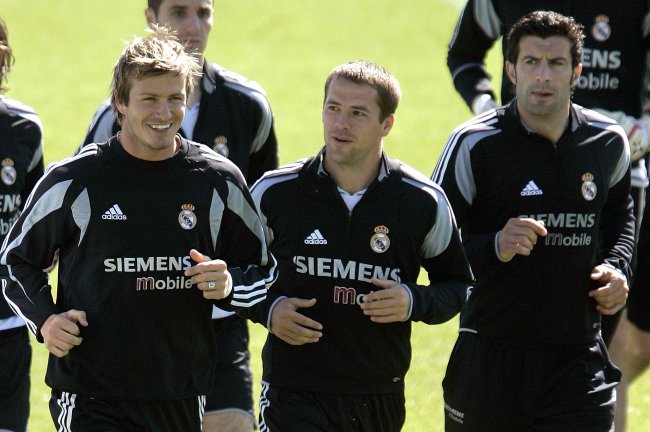 PAUL WHITE/Associated Press
The world's best and most expensive players would eventually go on to play for the world's most mythical team—Florentino Perez's Real—and Madrid became the dream destination for any young footballer who wanted to make it big.
That original Galacticos team failed to deliver the club La Decima, but it changed the outlook of the club forever. Fast forward 12 years, and a new group of superstars finally did what they couldn't. Cristiano Ronaldo and company are the new Galacticos, and their triumph over Atletico is only the beginning.
Winning La Decima wasn't just the club's goal this season—12 long years of waiting had transformed the quest for title No. 10 into an obsession. Bleacher Report's Guillem Balague underlined the importance of Saturday's match in an article he wrote ahead of the final:
Everyone at the club has been so obsessed with winning La Decima that there has hardly been a single mention at any time during the season, even after Bayern Munich were soundly beaten in the semi-finals, that, actually, a treble was not beyond the realms of possibility.

The message that it was possible was not sent clear and loud enough.
Real's ensemble of star players didn't just have to face other teams in La Liga and the Champions League this season. They battled history, every single week. Gareth Bale was brought into the fold for a record-breaking transfer fee, and with trophies to be won, no one gave the Welshman any time to get settled at the club.
Barcelona's dominance on the European level in recent years and the rise of Atletico put even more pressure on the squad, and that pressure kept mounting with every passing week, as the club got ever closer to the ultimate prize.
In the span of 28 wild minutes, it all disappeared. Ronaldo is now the club legend that finally delivered La Decima. Bale is the star who scored the goal that ultimately led to victory. Sergio Ramos' name will live on forever amongst the club's fans and Angel Di Maria showed the world he might be the most underrated winger in the game today.
In those minutes before the final whistle, Los Blancos were smiling, visibly relieved. Liberated, as the quest for La Decima was finally over. ESPN FC's Dermot Corrigan even noticed Ancelotti's team looked like a certain previous squad during extra time:
Ancelotti & Florentino might not agree on everything... but this pretty much galacticos as many attacking players as possible on pitch idea

— Dermot Corrigan (@dermotmcorrigan) May 24, 2014
Going into next season, that paralysing pressure will be gone. Ronaldo will just be the world's best player, and Bale will just be the most expensive one. No team in world football has more pure talent and depth than Real, and after Saturday's win, there finally is nothing holding them back from being even greater than they were in 2013-14.
Real will be favoured to repeat in the Champions League next season, and they should be. But this club has the pure quality to do even better, and with that cursed Decima finally out of the way, expect them to do just that.
Fans have plenty of reasons to celebrate right now, but things are about to get even better. A new generation of Galacticos announced their arrival with a bang on Saturday, eliminating the one thing that was still holding them back on their path to greatness.