Chelsea enjoyed a strong 2013-14 campaign with Jose Mourinho back in the manager's seat for the first time since 2007, with a Champions League semi-final berth and a top three finish in the Premier League.
But fans of the club expect silverware on a yearly basis, and the Blues will have to step up their efforts in the 2014-15 season. With that in mind, the club is reportedly looking at a number of star players to strengthen the squad in the upcoming summer transfer window.
Here are three of the biggest names currently rumoured to be on their way to Stamford Bridge.
Raphael Varane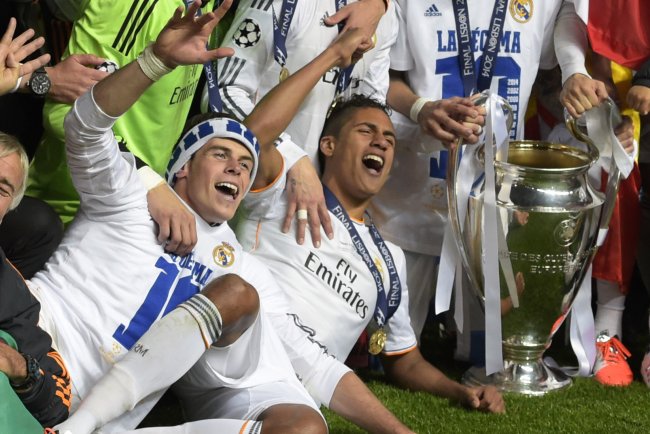 Manu Fernandez/Associated Press
The French youngster enjoyed his breakout campaign at Real Madrid while Mourinho was in charge and has since established himself as one of the top young defenders in the world, and Metro has learned the Blues are eyeing him as the perfect replacement for David Luiz, who is set to leave the club for Paris Saint-Germain:
Luiz is set to join the French champions after the Blues announced they had agreed a fee with PSG for the Brazilian, thought to be in excess of £40m.

And boss Jose Mourinho is now said to be keen to link up again with Varane, having signed him for Real in 2011 and lauding him as the 'best young central defender in the world' earlier this year.
Varane only started 12 La Liga matches for Los Blancos, per WhoScored.com, but for a 21-year-old, 12 starts for the new Champions League winners is mighty impressive.
Carlo Ancelotti trusted him enough to start him over Portuguese international Pepe in the Champions League final, an indication of how highly the Italian coach thinks of the centre-back.
Blessed with sensational vision for such a young player and more than enough athleticism to hold his own, it's easy to see why pundits seem to think Varane is the best young defender in the world.
Bleacher Report's Jonathan Johnson thinks Saturday won't mark the last time the French international gets to lift the Champions League trophy:
For Varane, I get feeling that it will be first of many. Just hope he will be fit enough to feature prominently in Brazil for France.

— Jonathan Johnson (@Jon_LeGossip) May 25, 2014
Prying him away from Real won't be easy, but the presence of Pepe and Sergio Ramos, and the promise of more frequent first-team action at Chelsea could be enough to convince the player to make the move.
Convincing Real will be a different matter, however, and a substantial offer will be needed to secure the youngster's services.
Paul Pogba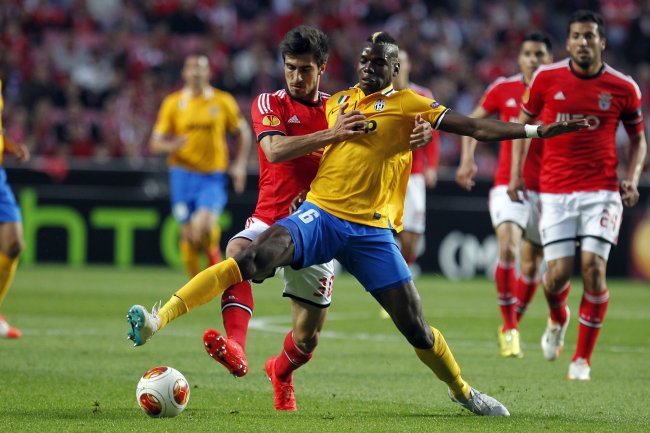 Francisco Seco/Associated Press
Pogba is seemingly linked with every major club in Europe following his excellent season for Italian champions Juventus, courtesy of the efforts of Mino Raiola, an agent notorious for wheeling and dealing his clients.
Juventus aren't looking to move the player and Pogba has previously stated he has no intention of leaving Turin, but as reported by The Telegraph's Jason Burt, Raiola has complicated matters:
Chelsea's interest in Pogba follows the French international's outstanding campaign with Juventus. The midfielder has said he wants to remain with the Italian club – even though his agent Mino Raiola has hinted he may go - but if Chelsea were to sign him it would be a blow to Manchester United supporters given the circumstances in which Pogba left Old Trafford. Sir Alex Ferguson, then the manager, said Pogba's refusal of a new contract and departure for Turin showed a lack of respect for the English club.
Via Tarek Khatib, the controversial agent opened the door for potential suitors with statements like these:
Mino Raiola [Pogba's agent] "The point is, in football you should never say never, and I can't go on vacation to Miami before Sept. 2nd."

— Tarek Khatib (@ADP1113) May 20, 2014
Juventus have been wildly successful in Serie A for the last three years, but the Italian league's decline over the last decade has resulted in difficult financial situations for even the biggest clubs. Juventus are relatively healthy, but they can't compete financially with the likes of Chelsea.
A large offer for the Frenchman could force the Bianconeri into a sale, knowing they have an adequate replacement in Claudio Marchisio.
The problem is that Pogba has the potential to be a future Ballon d'Or winner and everybody knows it. Juventus know they have a diamond on their hands, and once it becomes public that he's up for sale, super-rich teams like PSG and Real will join Chelsea as possible destinations for Pogba.
Securing his signature won't be easy, but at the age of 21, Pogba has the potential to anchor the Blues' midfield for the next decade in a role similar to former club legend Michael Essien.
Diego Costa
Daniel Ochoa de Olza/Associated Press
This link is no longer a rumour, with Sky Sports reporting the Blues have already agreed a deal for the Spanish striker worth £32 million. Following the conclusion of the 2013-14 Champions League, the formal announcement could be made any day now:
Chelsea have agreed a £32m deal with Atletico Madrid for striker Diego Costa, according to Sky sources.

Costa, who has played a starring role in the Spanish club's run towards a possible La Liga/Champions League double, has long been linked with a move to London, with Jose Mourinho desperate to sign a prolific striker.

Mourinho suggested at the end of Chelsea's final Premier League game of the season that he was keen to make his biggest splash into the summer transfer market as soon as possible.

The deal with Costa is not expected to be formally announced until early June, after the big two games he is fighting to be fit for.
Fitness has been a problem for Costa in recent weeks, and it will be up to the Blues' medical department to determine whether his over-eagerness to play in Atletico Madrid's final matches was the only reason his hamstring injuries didn't seem to heal.
That seems the most plausible scenario, but if the doctors discover anything that could be a cause of concern, the club should proceed with caution. Hamstring injuries are notoriously fickle, and Costa will now have his eyes set on the upcoming World Cup in Brazil, another opportunity for the player to rush his recovery.
Costa will have a full summer to rest and heal, however, and at this point in time it seems almost a certainty the striker will be wearing the colours of Chelsea next season.
The Brazilian-turned-Spaniard is a natural finisher of the ball, as evidenced by his 27 goals in La Liga this past season, via WhoScored. Costa will give Chelsea a major upgrade in the attacking third, and with his skills protecting the ball with his back to the goal, it will open up new lanes for Eden Hazard and Oscar to play in.
Chelsea haven't had a physical presence up front like this since the days of Didier Drogba, and while Costa doesn't have the same profile as the Ivorian forward, his impact on the club's performances could be similar.