In the cruelest bit of irony, Bobby Zamora may well have scored the very goal that seals his own fate at Queens Park Rangers.
The 33-year-old notched the winner in QPR's 1-0 win over Derby County that put Rangers into the Premier League once again.
In terms of finances, it may be the most lucrative goal in world football. Metro's Jamie Sanderson ventures that it is worth £134 million to the newly promoted side.
College basketball writer and Fulham supporter Andy Glockner wondered if the win and subsequent promotion could also have secured the long-term future of QPR:
It's not 100% crazy to think Bobby Zamora saved QPR from extinction today.

— Andy Glockner (@AndyGlockner) May 24, 2014
This is the second time that Zamora has sent a team into the Premier League, per ESPN FC:
Bobby Zamora also scored the winner for West Ham in 2005 in the playoff that sent them into the Premier League.

— ESPN FC (@ESPNFC) May 24, 2014
There may not be a more appropriate moment for a player who throughout his career has been too good for Championship football but struggled at times to consistently lead the line for Premier League clubs.
Growing up, every boy dreams of scoring the winner in the World Cup or Champions League.
There was probably a time when Zamora had the same dreams.
Over his career, though, he's picked up only two caps with the England national team, and the closest he's gotten to the Champions League was the 2010 Europa League final.
That's not to be taken as a slight.
Zamora has had a long and fruitful career in England, much like the Grant Holts and Andy Johnsons of the world.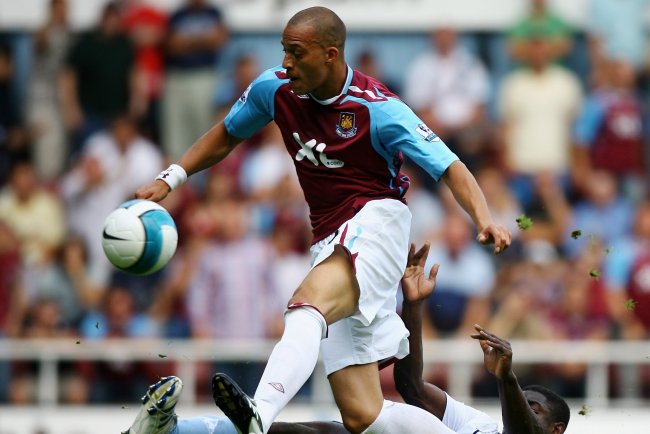 Ryan Pierse/Getty Images
If anything, the way in which Zamora has gone about his career has made him a tad underrated. You can't expect every forward to score 20 goals a season. Guys like Zamora can play vital roles on clubs in the middle of the table and below.
After proving himself in the lower divisions at Brighton & Hove Albion, he was dependable at West Ham and continued at that level for Fulham.
Over the last decade, Zamora has had his moments of individual brilliance, not to mention the night at Craven Cottage when he bossed Fabio Cannavaro for 27 minutes until the former World Player of the Year was sent off.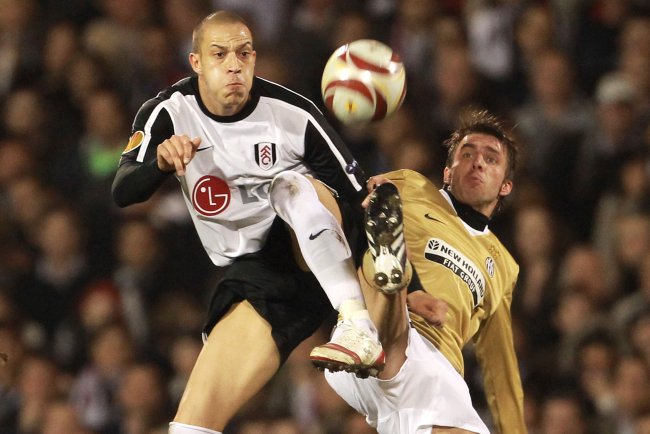 Phil Cole/Getty Images
Zamora's performance against Juventus almost made you wonder if he had a role to play in England's 2010 World Cup squad. Supporters of the Cottagers will never forget that night, nor how much the veteran striker contributed.
In the grand scheme of things, though, those moments of brilliance and Fulham's 4-1 win lack the permanence of scoring the winner in the Championship promotion playoff.
After all, Fulham did lose in the final to Atletico Madrid, and Zamora's heroics against Juve were overshadowed by those of Clint Dempsey, whose wonder goal gave the Cottagers the aggregate victory.
On Saturday, it was all about Zamora. He was in the right place at the right time and calmly finished with his left foot.
This also has a different feel about it than Zamora's winner in 2005 had, at least in regard to his career.
Back then, he was 24 years old, in his prime and destined for greater things. Scoring a goal to send West Ham into the Premier League was only the next step in his football journey.
Now, he's 33 years old and in the twilight of his career.
Whereas nine years ago his playoff heroics appeared to be a springboard for what was to come, Saturday was the crowning achievement in what has been the solid, if unspectacular career of Bobby Zamora.