Caroline Wozniacki is undoubtedly going through a very tough time in her life. The tennis star is in the middle of a highly public breakup with professional golfer Rory McIlroy—just days after the couple sent out wedding invitations.
That said, she seems to be turning to an unusual source of support. Wozniacki tweeted this morning about how difficult things have been for her lately...and what she's really thankful for in this tough time.
It's a hard time for me right now.Thanks for all the sweet messages!Happy I support Liverpool right now because I know I'll never walk alone

— Caroline Wozniacki (@CaroWozniacki) May 22, 2014
Turns out, as a Liverpool fan, Wozniacki is just glad she'll never walk alone. We don't know how the Danish former world No. 1 ended up supporting the Reds, but she's certainly not jumping on the bandwagon after their successful season.
Here she is in 2011 wearing a Steven Gerrard shirt during warmups at the Qatar Open: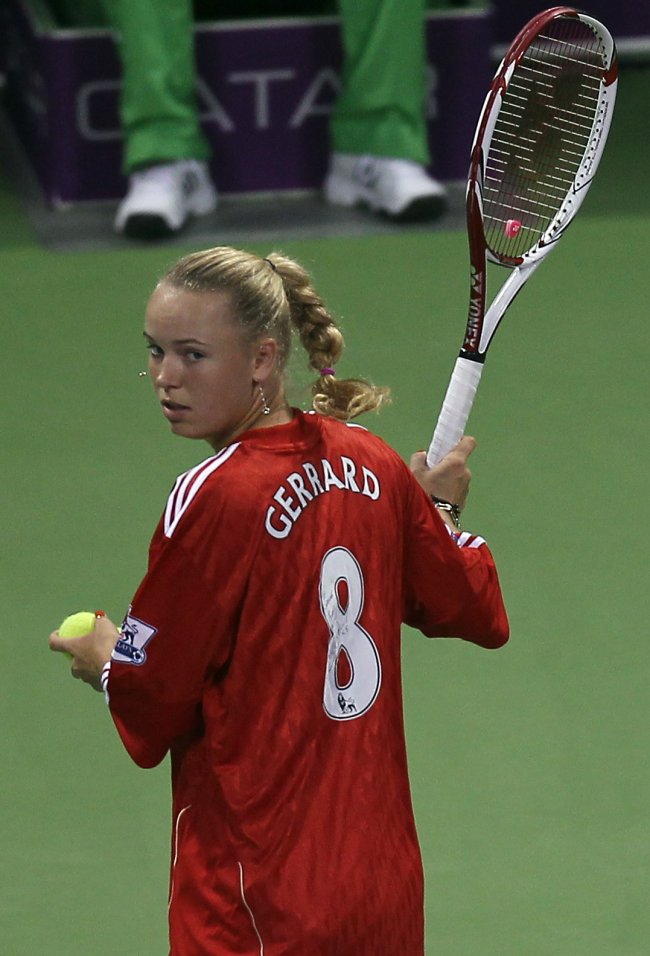 AP Images