Funky Fresh: Fashion at the 2009 NBA Draft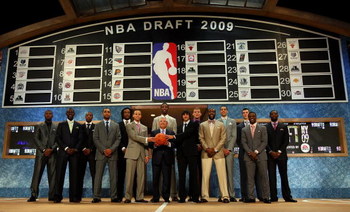 For the purpose of this article, let's pretend that stage is a runway.
All of the men pictured left looked great last night at the NBA Draft. This is certainly to be expected, as they knew they'd be on television during one of the most important moments of their lives.
Everyone has seen these players in uniform, so this was a great opportunity to see each man's sense of style. I've highlighted some of my favorite looks in this slide show. The awards are as follows:
I Am No. 1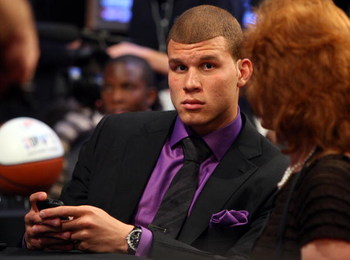 Blake Griffin gets the award for "Dressing the Part." He not only shines as the No. 1 draft pick to the Los Angeles Clippers, but that purple really pops and makes him look ready for a night out...in Vegas.
I'm on a Boat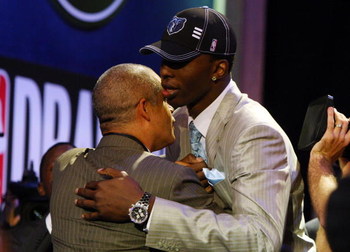 Hasheem Thabeet was picked second by the Memphis Grizzlies. Though that suit isn't quite a nautical theme Pashmina afghan, it screams cool.
Most Original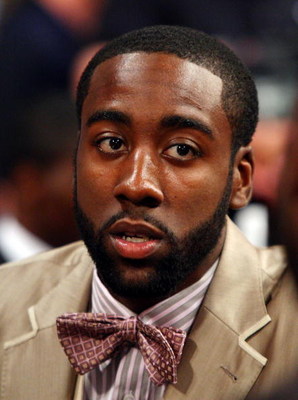 James Harden was the third pick of the night by the Oklahoma City Thunder. That bow tie was edgy, but it worked in a "notice me" kind of way.
Playing It Safe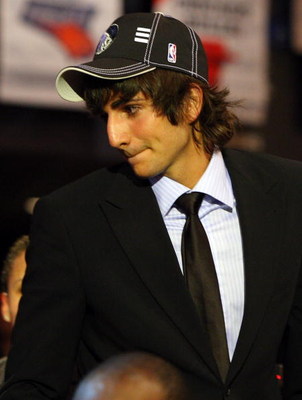 Ricky Rubio, picked fifth by the Minnesota Timberwolves, didn't look bad, but he certainly didn't take any risks. He gets "Most Reserved."
Most Improved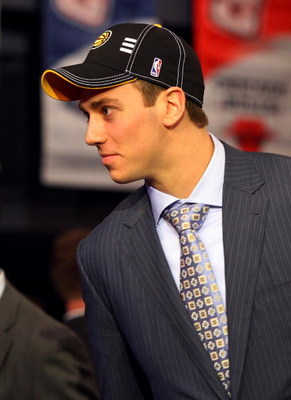 Tyler Hansbrough, picked 13th by the Indiana Pacers. He finally strayed away from the black T-shirt under the black suit. He looks all the better for it.
Most Sophisticated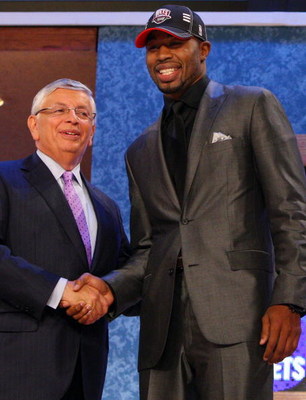 Terrence Williams went 11th to the New Jersey Nets. The simple choice was very sleek.
Best All Around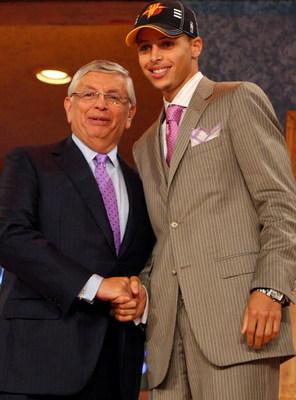 Stephen Curry went seventh to the Golden State Warriors and looked very dapper. He also sounded great during his interview.
Keep Reading