The manner in which Ashley Cole waved farewell to the travelling Chelsea faithful on the final day of the Premier League campaign suggested he may well have played his final game for the club.
The England left-back has enjoyed eight trophy-laden years at Stamford Bridge, but saw his amount of first-team football deteriorate in Jose Mourinho's first season in his second spell at the club.
With Cole's contract due to expire in the summer, he confirmed on his Twitter page that whilst he did have a plethora of options for next season, it looked unlikely that Chelsea would be one of them:
I am weighing up my options for playing next season with my agent and sadly it does not look like chelsea will be one of them. 💙💙💙💙

— Ashley Cole (@TheRealAC3) May 19, 2014
But with the Premier League season finished just over a week ago, plenty can change over a long summer—especially with the World Cup hampering plenty of transfer plans.
Here is the very latest on the England international's future and an update on Mourinho's transfer plans ahead of a vital 2014-15 campaign.
Cole Could Yet Stay with Blues
Despite the aforementioned tweet suggesting otherwise, there may yet be a scenario that sees Cole extending his stay at Stamford Bridge.
Amy Lewis of Sky Sports insists that despite Cole's recent claims, there's an outside chance he may be able to negotiate a deal with the Londoners:
A source close to Ashley Cole has told me there's still a chance Cole can renegotiate a new deal with #CFC despite his Tweets.

— Amy Lewis (@SkySportsAmy) May 20, 2014
However, Lewis was also quick to point out that whilst Cole will always have an enormous affinity with Chelsea, he would have no issues signing a deal with another Premier League club:
Cole is away on holiday. Told he hasn't ruled out playing for another Premier League club if he doesn't agree new contract with Chelsea

— Amy Lewis (@SkySportsAmy) May 20, 2014
Mourinho decided midway through the campaign that Cesar Azpilicueta would be his starting left-back. The Spaniard excelled in his role, leaving Cole limited to the odd appearance when injuries or suspensions took their toll on the team.
Should Chelsea keep ahold of Cole?
The former Arsenal man was reintegrated into the side for vital clashes with Liverpool and Atletico Madrid towards the end of the campaign, and it was a measure of his quality that he was immaculate in such high-pressure games despite playing so little regular football.
But even though Cole's love for the club is obvious, a new challenge would surely be the best move for him at this stage of his career.
The 33-year-old has won all there is to win with the Blues and sitting on the bench would be far from desirable for a player who still has so much to offer.
Henry Winter of The Daily Telegraph thinks Cole could still do a job at the highest level:
Form an orderly queue all those clubs seeking an experienced, athletic, hungry left-back. At 33, Ashley Cole's still got plenty to offer...

— Henry Winter (@henrywinter) May 20, 2014
Cole has been wonderful for Chelsea, and Chelsea have been wonderful for Cole. However, it just seems right at this juncture that both go their separate ways.
Mourinho Will Conduct Transfer Business After World Cup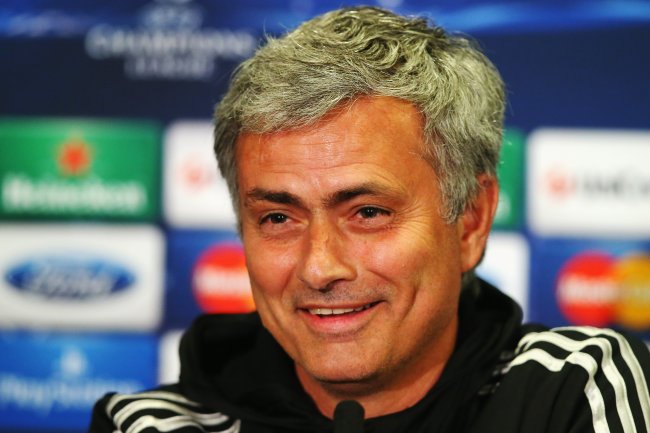 Clive Rose/Getty Images
The Chelsea manager was exceptionally calm when pushed on his club's transfer plans for the summer, insisting he will most likely wait until after the Brazil showpiece before bringing in any new faces.
Speaking with Sky Sports, Mourinho insisted the club don't have "huge work to do" during the summer, but touched upon the difficulties of getting players tied down before a major tournament:
I think people (will) wait for the World Cup, wait for the first reaction of the first team, wait until after something happens.

At Chelsea, the manager is the same, the basic structure of the team is the same, we don't need the season to finish and the results of the season make the decisions about what we need and what we don't need.

Everything was done during the season, we knew perfectly what we wanted and I don't think we have huge work to do during the summer really.
In an ideal world, the Portuguese boss would love to have all his targets signed up before the Brazil showpiece, allowing them to indulge in a full preseason with Chelsea and a thorough integration process.
International preparations can get in the way, though, and following the World Cup, players' aspirations and ambitions can change very quickly.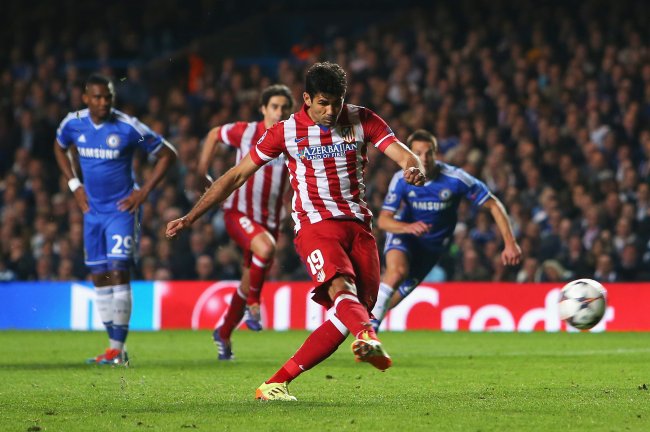 Clive Rose/Getty Images
According to Sky Sports, Chelsea look set to sign Diego Costa from Atletico Madrid, and securing the services of a forward of his calibre represents the bulk of Chelsea's summer transfer requirements.
Mourinho, like all managers, will keep a close eye on the World Cup for players who can help bolster his squad ahead of his second season in charge—a season in which you suspect he'll be under significantly more pressure to deliver silverware.
Luckily for him, you suspect every manager on the continent will have to play a similarly frustrating waiting game as they count down towards the end of the World Cup.