What...happened here?
Sorry, you'll have to bear with me a moment. I'm still trying to wrap my head around the images of Timofey Mozgov that surfaced on Monday.
According to Tom Ley of Deadspin, the pictures are from a photo shoot the Denver Nuggets center did for Russian Esquire, and they are puzzling.
Judging by the images, Mozgov appears to have run through a Brooks Brothers discount rack while escaping the sheikh's henchmen.
Timofey Mozgov shows off his artsy side for Esquire photoshoot http://t.co/jTsFYKdX3j pic.twitter.com/YEQxVxfrSr

— Alexander Chernykh (@chernykh) May 19, 2014
TIMOTHY MOZGOV PHOTOSHOOT 😂😂😂😂 pic.twitter.com/341QcQbvOo

— NBA All Access (@NBA_AllAccess23) May 19, 2014
He is literally covered in shirts. Head to toe. Root to bud. As our own Aliko Carter points out, the Nuggets center went full "Kobe-pilgrim" for the spread.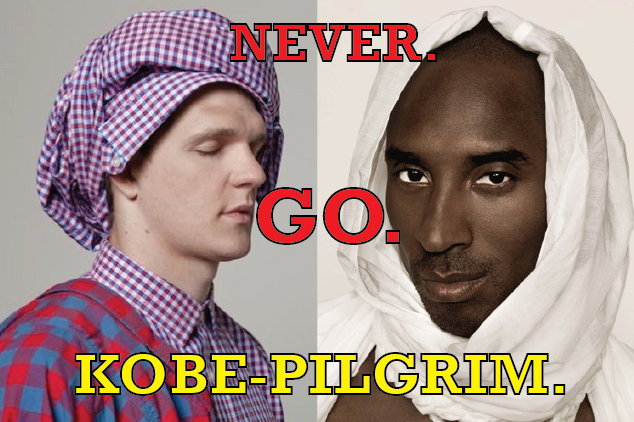 BR
Does anyone know what the dressers at Esquire were going for here (besides "let's build a travesty so bloggers bite")? Perhaps they're looking to challenge societal norms. Maybe this is a meta critique of how American males hide behind expensive clothing.
Whatever it is, it is aggressive.
So who wore it better? Mozgov, Kobe or Scarlett Johansson?
I'm going Mozgov. They told him to wear shirt-pants, and he had the guavas to do it.
Also, be on the lookout for Russell Westbrook's fashion response. After this, he might show up to his postgame presser wearing a Christmas wreath instead of slacks.
Mozgov: So hot right now. Mozgov.