2009 NBA Draft Predictions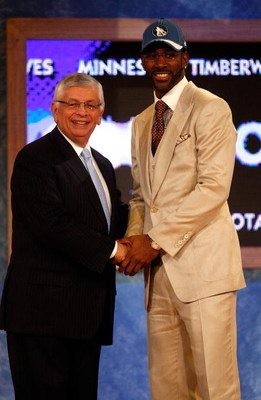 Just wanted to get my predictions out there just minutes before the actual draft. Although many have claimed there are no superstars in this draft class, I disagree to a point. There probably will never be a class like the on containing LeBron, Melo, Wade, Bosh, and so forth. But, this class has a lot of playmakers who will be essential toward a team winning a championship... so without further ado. IN THE 2009 NBA DRAFT, THE LOS ANGELES CLIPPERS SELECT......
Los Angeles Clippers: Blake Griffin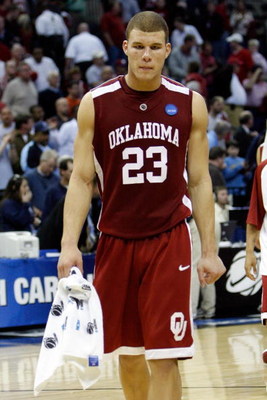 Is this really a surprise? Griffin has the hard working ethic to get the Clippers out of the bottom and move them to.... not the bottom. He might have trouble fitting into the rotation with Camby, Kaman, and Randolph, but as a rookie, it'll give him time to grow.
Memphis Grizzlies: Hasheem Thabeet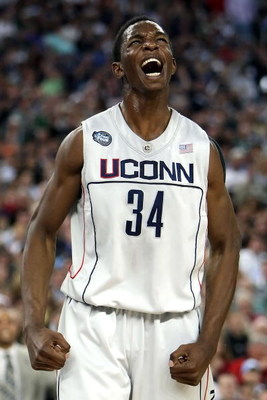 Tall, Long. He can alter shots and swat them into the stands. He wont be as intimidating as in the college or put up the same block or rebounding numbers. Offensively needs work, but extreme upside to this guy. Hopefully he doesnt turn out like last year's version (Roy Hibbert). Should help out Gasol or even scarier, play with Gasol. Can you imagine playing against 2 guys over 7 feet? Sounds like the Lakers size with Gasol and Bynum
Oklahoma City: James Harden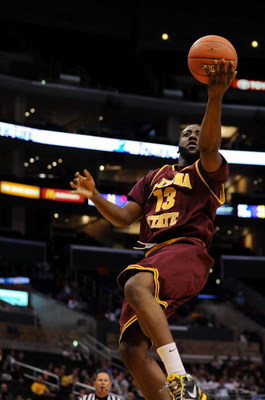 He fits in and gives the Thunder another scoring threat. This takes the load off of Durant, Green, and Westbrook and more importantly will stretch defenses. Rubio doesn't fit because he can't create his own shot as well as Harden and definitely is no Chris Paul.
Sacramento Kings: Ricky Rubio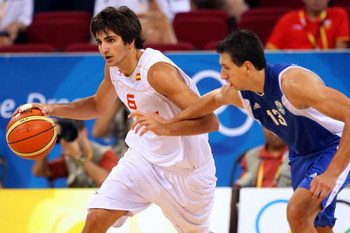 Hard to write about this guy since I've only seen him play at the Olympics. If he distributes like he did for Spain, it will open up things for the Kings. The Kings need someone to help Kevin Martin and the rest of the streaky shooters on this team.
Minnesota Timberwolves: Tyreke Evans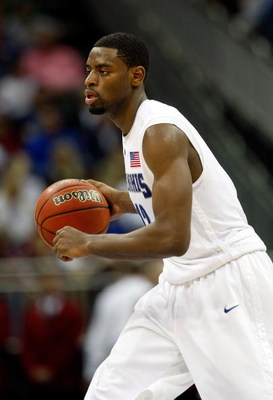 Evans is the biggest point guard who will make an instant impact for a team starting from the ground. He creates a defensive matchup problems and should benefit from having Love and Jefferson on the team when Evans misses the bad choice shots.
Minnesota Timberwolves: Demar DeRozan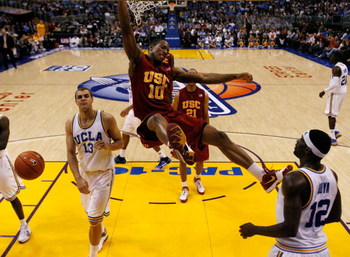 Maybe its my USC bias, but this guy can play. The Wolves got rid of their scorers in MIller and Foye, so the logical replacement will be DeRozan. He might not have the gaudiest numbers but he can adapt to games after some practice. DeRozan didnt' break onto the scene until the Pac 10 tournament so we still haven't seen his full potential. The Wolves will force DeRozan to learn quickly with their revamped lineup.
Golden State Warriors: Stephen Curry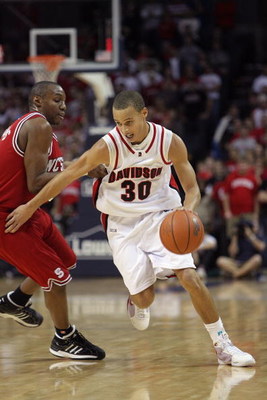 I was deciding between Curry and Jordan Hill, but the Warriors are now in need of a scoring guard after trading away Jamal Crawford. Curry should help out Monta Ellis and is deadly from anywhere on the floor. Especially with him still on the board, the Warriors will not pass him up.
New York Knicks: Jonny Flynn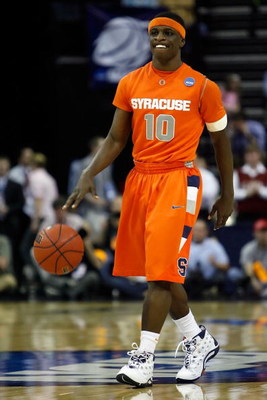 Flynn will already be a home favorite as Syracuse is nearby. He is quick and plays will a lot of heart. (See 6 OT win over UConn) He is selfless but is not afraid to take the big shot. His court vision could use some help but playing in D'Antoni's system should test and help him quickly.
Toronto Raptors: Jordan Hill
The Raptors need to help with their frontcourt, particularly their rebounding. Hill brings energy to the team and can clean up on the glass. He didn't have a lot of help at UA so he goes for the ball whenever he can.
Milwaukee Bucks: Jrue Holiday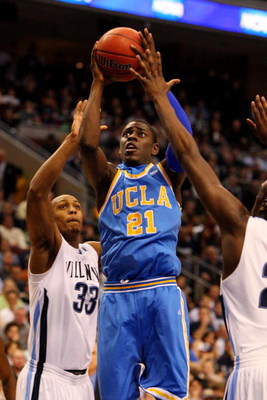 The Bucks need a lot of frontcourt help, but with Redd finally healthy, the ball needs to get in his hands. Holiday never got a chance playing alongside Collison, but he will give the 1-2 backcourt punch the Bucks need.
And the Rest of the Lottery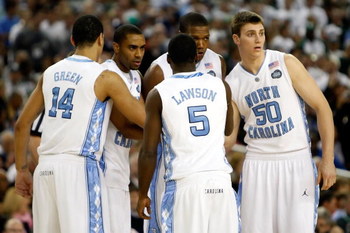 11. New Jersey Nets: Tyler Hansbrough
12. Charlotte Bobcats: Gerald Henderson
13. Indiana Pacers: Terence Williams
14. Phoenix Suns: Ty Lawson
Keep Reading