Once the NFL draft is over, the race begins to sign some of the top undrafted free agents on the market to fill out rosters before the summer. It's a bit of a madhouse, and a slew of players have already been signed.
But as always, a few relatively well-known players remain unsigned, be it due to poor testing, off-the-field issues or some other concerns that arose during the draft process. Let's break down a few of those players here and project what might be next for them.
Colt Lyerla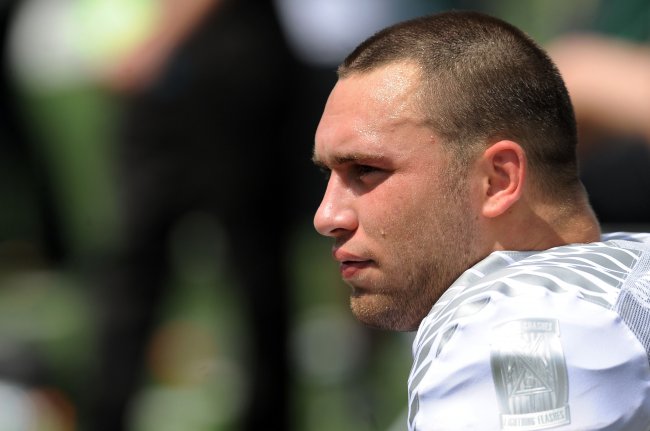 Steve Dykes/Getty Images
Given Lyerla's off-field issues, it's pretty hard to imagine a team taking a chance on him. And there are plenty of off-field issues. It shouldn't come as a surprise that, according to Mike Loyko of NEPatriotsDraft.com, there wasn't much interest as of Saturday night:
Colt Lyerla not getting much attention from NFL teams. Nothing on the horizon as of this minute

— Mike Loyko (@NEPD_Loyko) May 11, 2014
He has a lot of talent, yes, but enough that an NFL team will risk any potential headaches given Lyerla's troubled past? It seems unlikely at this point.
Marcus Roberson and Loucheiz Purifoy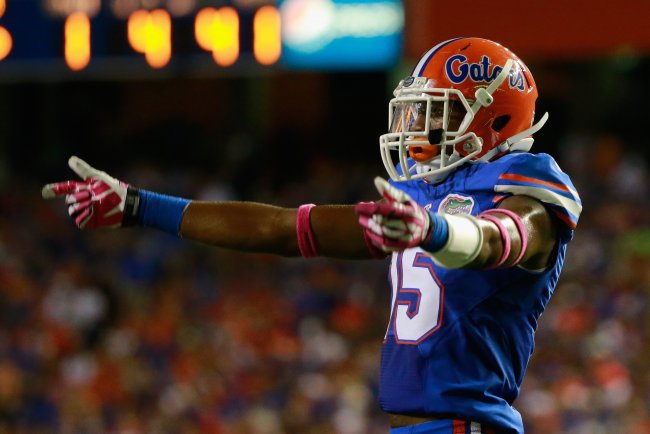 Sam Greenwood/Getty Images
The fact that Marcus Roberson and Loucheiz Purifoy—both cornerbacks out of Florida—weren't drafted at all was a pretty big surprise. A year ago, each was considered a potential first-round prospect.
So much for that. Jesse Simonton of The Miami Herald breaks down why each player likely went undrafted:
Roberson struggled during the evaluation process (clocking a poor 4.61 seconds in the 40-yard dash at the NFL Scouting Combine), but the 6'1", 190-pound cornerback flashed on tape as a fluid-cover guy with natural ability, but the former Fort Lauderdale St. Thomas Aquinas standout couldn't find a home as a late-round gem.

Purifoy, once touted as a workout wonder, also bombed the pre-draft process, costing himself money with considerable character concerns with several run-ins with the law. The two defensive backs became the second and third former Florida players since 2011 (Will Hill) to go undrafted as early entree underclassmen.
Roberson not only seems the more likely player to be signed but also one of the more likely players remaining in general who should be snatched up by an NFL team; however, the fact he's gone this long without being picked up is not a good sign.
Purifoy seems to be in the same boat as Lyerla—it's now questionable if his talent outweighs his character concerns. He may find himself out of a job this season.
Boseko Lokombo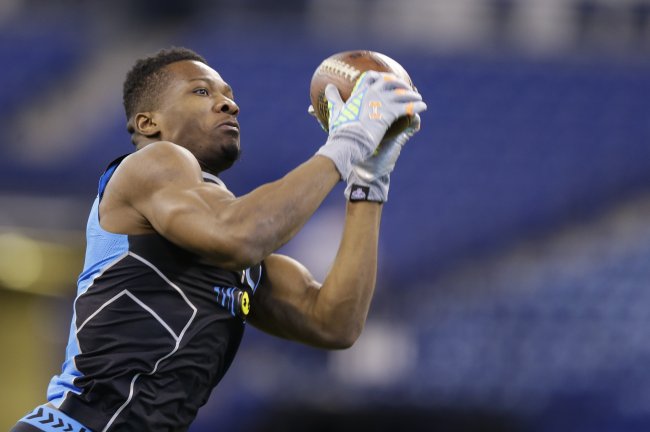 Michael Conroy/Associated Press
There was always a strong possibility that Boseko Lokombo wouldn't be drafted, so this doesn't come as a major surprise. Many folks felt he would be signed rather quickly, however, and thus far that hasn't materialized.
Keep in mind, the Oregon linebacker and Congo native was already selected to the British Columbia Lions of the Canadian Football League last season, as the team noted on Twitter:
#BCLions will be waiting to see where/if last year's pick Boseko Lokombo (Oregon) will be chosen in this year's #NFLDraft #CFL

— BCLionsDen.ca (@BCLionsDen) May 8, 2014
Oregon's Boseko Lokombo (2012 #BCLions draft pick) goes undrafted after the 7 round #NFLDraft. Will likely be signed as a UDFA. #NFL #CFL

— BCLionsDen.ca (@BCLionsDen) May 10, 2014
So if nothing else, he still has a backup plan in place. He'll probably yet get signed to an NFL roster—could Lokombo's onetime coach Chip Kelly and the Philadelphia Eagles come calling?—but regardless, he'll be playing football next season.
Victor Hampton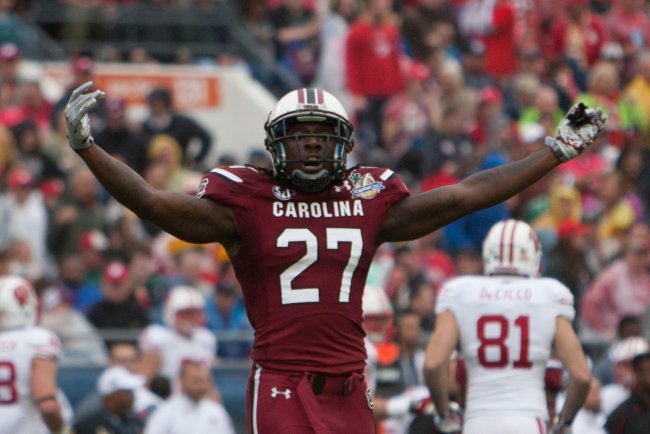 USA TODAY Sports
The South Carolina corner was surely expecting to get drafted but—give him this—he kept a positive attitude on Twitter when that didn't come to fruition:
Thanks for all the support obviously things didn't go the way I thought but hopefully someone will give me a chance to showcase my talent!!!

— The BanDit (@victorhampton) May 10, 2014
Like I always say adversity builds character challenges u as a person teaches u who u are #Bestrong God bless folks

— The BanDit (@victorhampton) May 11, 2014
Hampton has some off-field concerns and didn't impress with his workouts, so his slide wasn't shocking. Still, he appears talented enough to compete for a spot on an NFL roster, so he'll likely be signed at some point by an NFL team.