The first three rounds of the 2014 NFL draft are in the books, but the final four rounds bring even more intrigue for fans and their favorite teams.
In the last few decades, some of the game's greatest players have come from the fourth through seventh rounds.
Tom Brady was famously chosen in the sixth round in the 2000 NFL draft. Richard Sherman went to the Seattle Seahawks in the fifth round in 2011. Both players got the last laugh with a combined four Super Bowl rings.
In an already deep class that has produced several potential stars, which players will rise from the back of the draft this year? With the third day kicking off on Saturday afternoon, here's a complete guide to the final rounds of the draft.
Day 3 Information
When: Saturday, May 10, 12 p.m. ET
Where: Radio City Music Hall, New York
What: 2014 NFL draft Day 3, Rounds 4-7
TV: NFL Network; ESPN
Live Stream: Watch ESPN
Storylines to Watch on Day 3
Michael Sam's Draft Fate In the Late Rounds
Michael Sam is set to make history in the NFL. The only problem is no one has selected the Missouri product.
After winning the SEC Defensive Player of the Year during his final season with the Tigers, Sam announced that he is gay. If he's chosen or signs as an undrafted free agent, Sam would become the first openly gay player in the league.
NFL commissioner Roger Goodell made his thoughts known on the likelihood of Sam being drafted, per David Morrison of the Columbia Daily Tribune:
Roger Goodell: "I want to see Michael Sam to get an opportunity in the NFL. I have great respect for Michael, his courage."

— David Morrison (@DavidCMorrison) May 8, 2014
All along, Sam has simply wanted to be seen as a football player rather than for his sexuality. Unfortunately, his performance at the Combine made some question his ability to make the step up to the pros, as Gil Brandt of NFL.com notes:
Going into the conbine I thought Michael Sam was a man w/out a position in NFL. His 4.91 today might have confirmed it. #NFLCombine

— Gil Brandt (@Gil_Brandt) February 24, 2014
Colin Cowherd of ESPN also shared his projections for the defensive player:
Will be interesting to watch non sports media if Michael Sam fails to get drafted. My guess late 5th round. Seattle or Miami.

— Colin Cowherd (@ESPN_Colin) May 9, 2014
With several teams still in need of potential playmakers on the defensive side of the ball, Sam could wind up going in the later rounds. If he signs as an undrafted free agent, expect the courageous young man to continue fighting for his spot during the offseason.
Who Will Emerge in This Year's Final Day?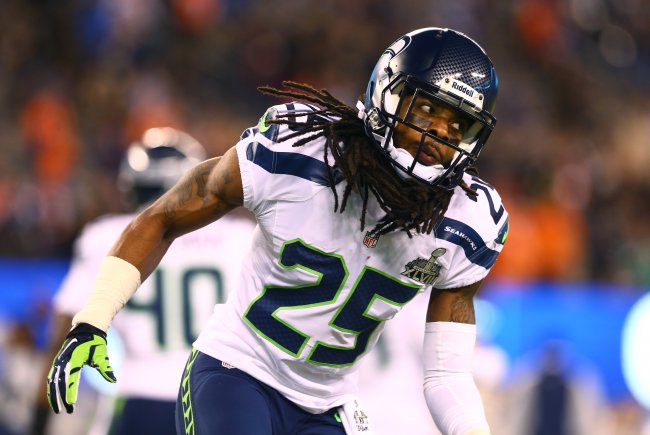 USA TODAY Sports
The aforementioned notable players that turned out to be gems might have to add some more names after the 2014 draft.
Every team in the late rounds will be looking for the next Brady or Sherman, and they might just find one. Quite a few players including Sam and several notable offensive weapons have fallen, and they could bolster any NFL roster for next year.
One team that has worked the late rounds effectively over the last several years is the Baltimore Ravens. A perfect example of that success is tight end Dennis Pitta, a 2007 fourth-rounder, per Jon Meoli of The Baltimore Sun:
Pitta has developed into one of Joe Flacco's favorite targets, using his 6-4, 245-pound frame to catch 11 touchdowns over his four seasons with the Ravens. Following an impressive 2012 season in which he had 669 yards receiving and seven touchdowns, Pitta missed most of 2013 after suffering a fractured and dislocated hip during training camp. Pitta is still one of the better tight ends in the league, and the Ravens decided to pay him as such, signing him to a five-year, $32 million contract this offseason.

With a loaded draft class that has already produced multiple future stars, the talent at the end could be just as enticing. Look for teams to wind up with a great crop following Saturday's conclusion.
This Year's Mr. Irrelevant Please Stand Up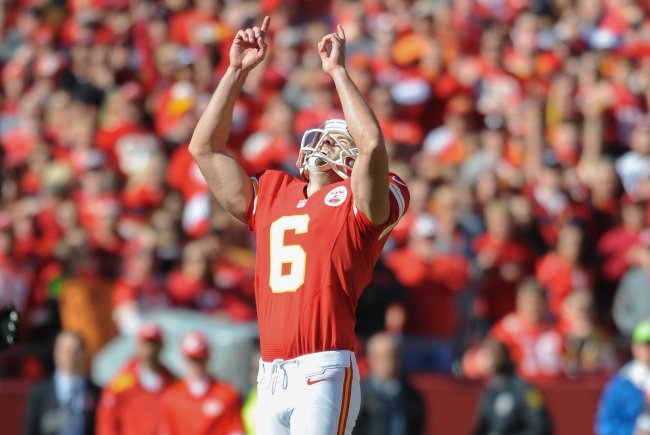 USA TODAY Sports
Which storyline is the most intriguing?
It's not exactly a prized position in the NFL draft, but being Mr. Irrelevant is still a memorable title.
Past winners like Justice Cunningham or Chandler Harnish might not resonate with NFL fans but some have stuck on rosters in the past. Ryan Succop, the Kansas City Chiefs kicker, was Mr. Irrelevant in 2009.
The illustrious list will add another name at the tail end of this year's draft, but who will it be? Better yet, will that player find success like Succop on an NFL team?
Getting drafted in the NFL is an honor, and one player will have his name called late Saturday night. Though it might not be a welcoming title, getting on an NFL roster is the ultimate goal for every young football player.
Follow R. Cory Smith on Twitter: