Are you ready for the misinformation machine?
Nothing is more unreliable than the rumors that come flying fast and furious on the day of the NFL draft. Nothing is more fun, either, as you try to parse what might be real, what is clearly a smoke screen and what might be something in the middle.
With the draft closing in, let's take a look at some of the juiciest rumors making the rounds. Believe them at your own peril.
Ryan Mallett to the Houston Texans?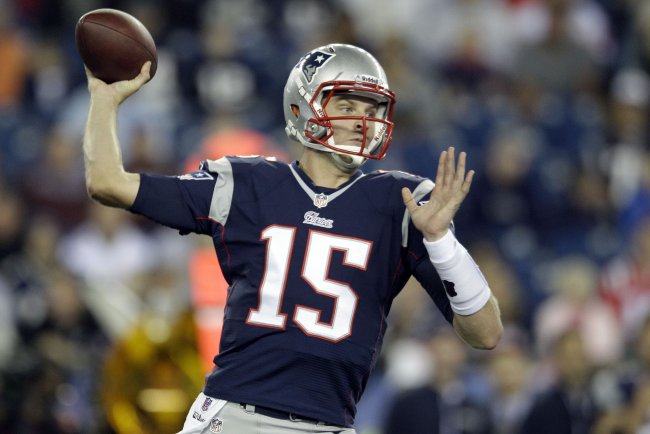 Mary Schwalm/Associated Press
This rumor might have legs, mostly because new coach Bill O'Brien was Ryan Mallet's offensive coordinator in New England in 2011. Tom E. Curran of CSNNE was the first to float the rumor:
A source tells me Ryan Mallett to the Texans may soon be done.

— Tom E. Curran (@tomecurran) May 8, 2014
Ben Volin of The Boston Globe verified the report:
League source says the buzz is real about the #Patriots and #Texans talking Mallett trade, as @tomecurran reported

— Ben Volin (@BenVolin) May 8, 2014
Ian Rapoport of NFL.com chimed in as well:
There is no deal between the Patriots and the Texans for Ryan Mallett. But the interest from Houston and Bill O'Brien is real. #Staytuned

— Ian Rapoport (@RapSheet) May 8, 2014
Would the Texans really trade for a player who has barely seen the field—he's completed one pass in four attempts in his career, with an interception—and one that the Patriots apparently don't envision as the heir apparent to Tom Brady?
Probably, but not with the expectation that he would be the franchise quarterback. More than likely, he'll be given a shot for a season to prove his worth, but one would guess the Texans will still draft a quarterback at some point to groom.
In other words, if Mallett tears it up, great. If not, it was a cheap experiment (he'd likely be traded for a fourth-round pick). No harm, no foul there.
Kirk Cousins Moving in the Next Few Days?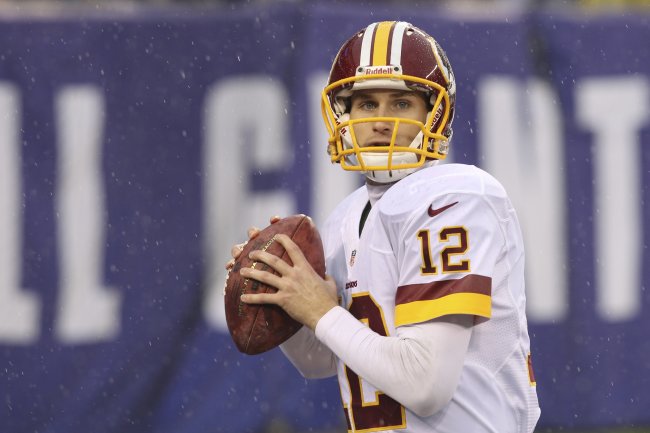 Peter Morgan/Associated Press
Mallet might not be the only backup quarterback switching cities, according to Jason La Canfora of CBS Sports:
One QB who might still be dealt this weekend is Skins backup Kirk Cousins. Browns were willing to deal midround pick for him.

— Jason La Canfora (@JasonLaCanfora) May 8, 2014
Cousins to the Browns would be intriguing. The move would allow them to fill several needs in the first round and take a player like Sammy Watkins or Mike Evans with their first pick. Just imagine a passing game with one of those two opposite Josh Gordon, with Jordan Cameron marauding down the seam.
Heck, you could stick a pitching machine at quarterback and hurt opposing defenses at that point. It's a tantalizing prospect.
Trades, Trades and More Trades...Perhaps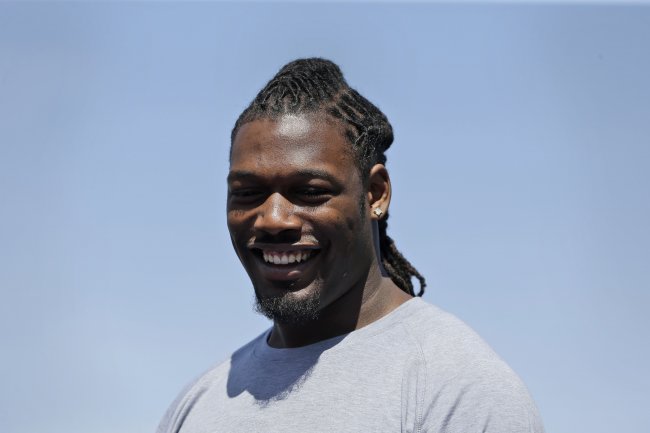 Seth Wenig/Associated Press
And now it gets really silly and really fun. We start with the Texans, who are likely trying to deal the top overall pick but probably finding teams being coy when presented with the high cost. Just how high?
Take it away, John McClain of the Houston Chronicle:
In a trade for top pick, Texans are hoping to get a 1st-round swap and picks in 2nd and 3rd rounds this year and a No. 1 in 2015..

— John McClain (@McClain_on_NFL) May 8, 2014
That's quite the haul. But perhaps if a team loves Jadeveon Clowney, it would take that plunge. One team that has been connected quite frequently with Clowney is Atlanta, but according to the Falcons' general manager, they probably won't be trading up to get him, via Rapoport:
#Falcons GM Thomas Dimitroff tells @RichOnSports it's "highly unlikely" that Falcons will trade up to 1. My take: Focus in on No. 4.

— Ian Rapoport (@RapSheet) May 8, 2014
For what it's worth, the Texans don't expect to trade the pick, per Adam Schefter of ESPN:
Houston is now locked in on its player and is not expecting a trade, per sources. Texans happy to sit at 1 and take player it wants.

— Adam Schefter (@AdamSchefter) May 8, 2014
One team that could make a big trade on draft day? The New York Jets, as both Rapoport and Manish Mehta of the New York Daily News reported:
#Jets have reached out to teams about moving up in the first round. They've spoken with the #Titans, among others. WRs likely the target.

— Ian Rapoport (@RapSheet) May 8, 2014
Jets have interest in trading up from No. 18. Teams to keep an eye on: Titans at No. 11 and Bears at No. 14. #nyj

— Manish Mehta (@MMehtaNYDN) May 8, 2014
Of course, there's nothing quite like family, and as Rapoport notes, two brothers could find themselves wheeling and dealing:
Two teams that have also talked about a trade (this is a big surprise): #Ravens and #Niners. May be a past relationship there. #Bro

— Ian Rapoport (@RapSheet) May 8, 2014
The Niners have a ton of picks in this draft, so it wouldn't be surprising if they made a big trade on Thursday night.
Finally, Schefter quickly previewed a few teams that could move up the draft and a few that will likely be looking to move down:
Teams that have inquired about trading UP include DET, NYJ, CLEV (from 26), SF, HOU (from round 2 into 1), ATL (from round 2 into 1).

— Adam Schefter (@AdamSchefter) May 8, 2014
Teams with some level of interest in trading BACK include OAK, TB, TENN, BALT, MIA, NE (surprise, surprise).

— Adam Schefter (@AdamSchefter) May 8, 2014
There will be deals, folks. We could see the Falcons move up to get Clowney or Khalil Mack. Perhaps the Detroit Lions will make a big push to land Watkins. Will teams move up or down with the intention of drafting a quarterback?
We shall see. If you aren't excited by all the possibilities, well, check that pulse.