2009 NBA Draft: Creating The Perfect Player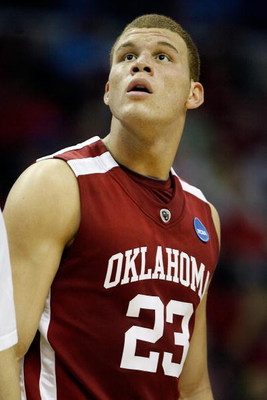 Before selecting a player during the 2009 NBA Draft, every organization has to take into consideration certain aspects.
What will this player be like in five years from now? Is he the perfect fit into our system? Is he a missing piece that will only benefit our team as a whole?
And the list goes on.
Now pretend like your the GM or owner of a team and you are really heading into the NBA Draft with a top pick one day from now.
In the slide show, I will show you how to create your very own perfect player before the athlete even steps foot onto your court.
Does this player fit into your system?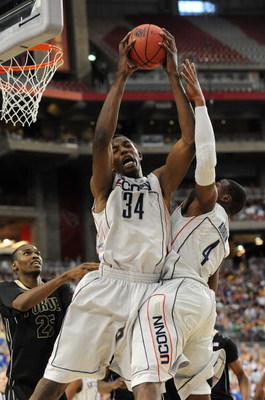 First things first, if you want a player to play at his utmost ability, he needs to be selected by a team that fits his style of game.
Whether it is the simple run-and-gun system of offensive play that head coach Mike D'Antoni teaches, or the insanely brilliant coaching of Rick Adelman that literally bases the team's style of play around the strengths of his players—a player needs to fit into the system that he can excel in the absolute most.
Just think about players like Chris Duhon and Hedo Turkoglu; Duhon posted career numbers in D'Antoni's style of play, after playing his first three seasons with the Chicago Bulls, while Turkoglu became basically an All-Star, after only two years under Stan Van Gundy's teaching (playing mediocre basketball in six other seasons prior to that).
Needless to say, in this years draft, a player like Hasheem Thabeet should be selected by the Oklahoma City Thunder because he can immediately become the starting center, playing in a fast paced style of offense, (which he is used to) and getting the quick experience needed to emerge as a consistent player in the league.
The Thunder would learn to use him for his exceptional shot blocking skills, rebounding, and hopefully improved offense in the years to come.
Is this athlete going to improve your team overall?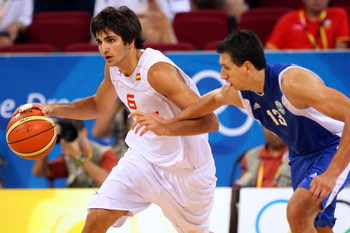 Let me just throw it out there right now, a player like Hasheem Thabeet should not be drafted by a team like the Minnesota Timberwolves.
Why? Because they have two young stars in their center and power forwards, Al Jefferson and Kevin Love.
Selecting a player like Thabeet would be a waste of a draft pick because he would never get the consistent minutes or opportunity to formulate into his own "diamond in the rough".
Thabeet would not improve this team overall and would certainly not be a big part of their future, especially with Love and Jefferson as their leading big men.
In this year's draft, a player like Ricky Rubio would really improve the Sacramento Kings' squad by instantly becoming the starting point-guard, and playing his own style of basketball.
Rubio would have the opportunity to distribute the ball and make his teammates better overall because of his pass-first mindset.
What will your player be like five years from now?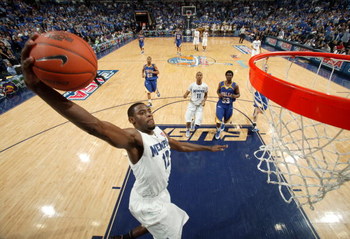 Before drafting a player, you have to think about what the athlete will be like in his future. Will he be in the team's plans five years from now, or will this player more likely than not be traded before five seasons even strolls along?
The most important question responding back to the question above is, will this player be who you think he can be five years from now.
Is this guy going to come onto your roster, fit your coaches style of play, improve the team overall, and emerge as an elite or spectacular role player in the organization's future?
If the answer to those questions are all yes, then you just found and created your very own perfect player.
Keep Reading