Louis van Gaal's impending appointment as Manchester United's next manager would have us believe that his countryman Robin van Persie will be the main focus of the team, geared toward firing the striker back into top form.
But such is not the case according to 54-time Holland international Boudewijn "Bolo" Zenden, who claimed that Wayne Rooney will not subside into his teammate's shadow with Van Gaal at the helm, according to Nick Rostron-Pike of talkSPORT:
People are jumping the gun. Louis van Gaal has said in the past he's given players too much trust and it has cost him.

He'll do whatever is best for the team and for him. If a player is not right for the job he'll make that decision. If he decides Rooney is better than Van Persie then he'll put him in, without a doubt.
With Ryan Giggs still in the manager's seat on an interim basis, the Daily Mail's Ian Ladyman writes that Van Gaal will not be officially appointed to the post this week, as was thought to be the case.
Ex-Liverpool, Chelsea and Barcelona midfielder Zenden is familiar with the tactician's no-nonsense attitude, having spent several years under Van Gaal's command at Barca and in the Dutch national team between 2000 and 2002.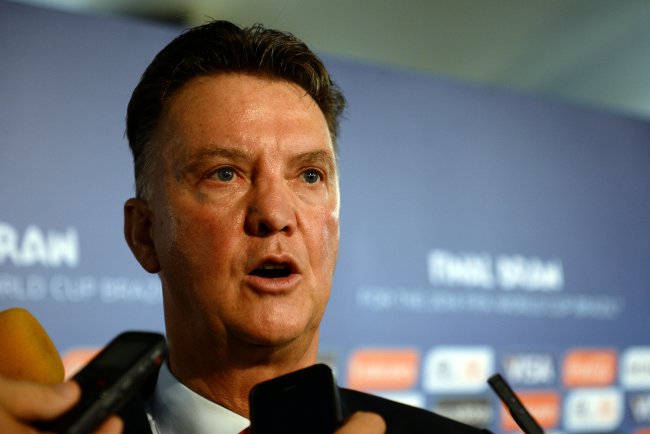 Buda Mendes/Getty Images
While Van Persie's return to form will be something of a priority for the club, any manager worth his salt will know that one player cannot hold a team up on his own. As such, getting the most out of the squad as a whole, regardless of who features most prominently in attack, is what Manchester United really need.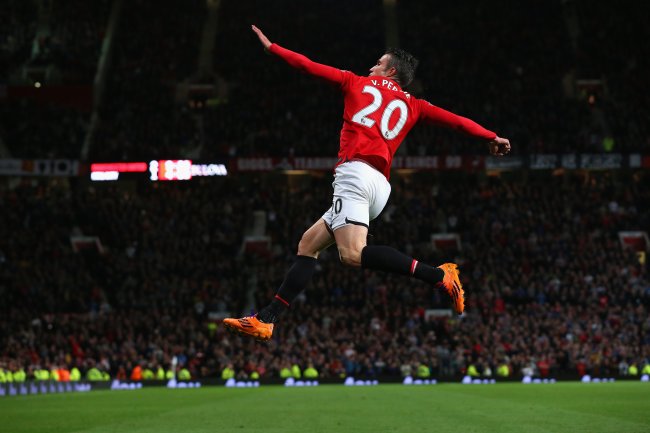 Alex Livesey/Getty Images
WhoScored.com points out that the pairing of Van Persie and Rooney can perform together, as opposed to vying for the same role in the team:
@sam_basten Manchester United have won 56.3% of their matches in all competitions with both Wayne Rooney and Robin van Persie starting

— WhoScored.com (@WhoScored) April 6, 2014
After United fell from their perch as Premier League champions, Van Persie is undeterred by what's occurred over the last nine months and is instead confident in what the future holds. Speaking to MUTV, via John Drayton of the Daily Mail, the Dutchman noted after Tuesday evening's 3-1 win over Hull City, "Trust me we will be back. Trust me. Save this interview."
Van Persie also took time to praise Giggs—who came on as a late substitute against the Tigers—in both a management and playing capacity, per ESPN:
I witnessed two team meetings as I came in a bit late.The one from the last game against Sunderland and [the Hull] game, were incredible. They were Sir Alex-esque.


He's been brilliant and I think he came on [against Hull] without even warming up. Am I correct? He came on without a warm-up, put in some fantastic passes and almost scored. He's a legend and I think he shows that every day.

Zenden went on to note Van Gaal's management credentials, as well as what he'll bring to Old Trafford:
He's got an ego but he knows what he's doing. It's his way or the highway. He's fit for the job though. He's someone who's worked in different countries, in different jobs and won trophies.

He'll be good at United because they always play with youngsters and he's got an eye for them. Some managers don't, but Van Gaal likes to play local lads.
It's a fine time for young, local talent around the Theatre of Dreams, too, with United currently riding high on the emergence of James Wilson, who scored a brace in his first senior start for the club on Tuesday evening.
Squawka shows that Wilson is in some esteemed company with such an achievement:
James Wilson is the first Man Utd player to score more than once on his debut, since Wayne Rooney's hat-trick against Fenerbahce in 2004.

— Squawka Football (@Squawka) May 7, 2014
Van Persie added a third in the 3-1 win over Hull, showing that despite the more miserable moments of a season that could see them go without European football for the first time since 1995, there are positives to be counted.
Zenden leaves us with the impression that Van Gaal comes to the club with no preconceptions and is focused on starting afresh with United as a clean slate, which is precisely how it should be.