Three and a half years ago, Husky Harris was spending his days as cannon fodder for John Cena. From being hurled across a hotel suite to succumbing to Cena's guerrilla warfare, it wasn't a great time to be Harris.
Fast forward to the present day, though, and the tables have well and truly turned. Having transformed himself under the excellent Bray Wyatt moniker, the Eater of Worlds now finds himself the focal point of what has arguably been the feud of the year so far.
The only constant is his opponent.
Since being reacquainted back in February, Cena and Wyatt have gone on to provide us with some truly compelling action. Though they've only clashed twice in singles competition, the entertainment value of their rivalry as a whole has been of the very highest level.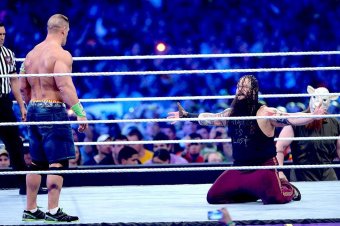 Photo courtesy of WWE.com
Their feud is one of wits, mind games and in-ring psychology. Long story short, it's been a wonderful example of pro wrestling storytelling.
And we could be set for more of the same.
Reports are now surfacing that suggest their war could continue to rage for even longer than many may have thought. According to F4WOnline (h/t Marc Middleton of WrestlingInc):

The John Cena vs. Bray Wyatt feud is scheduled to go on for some time, possibly past the Payback pay-per-view on June 1st.
Given the events in the aftermath of Extreme Rules, it's of little surprise that Cena vs. Wyatt looks set to continue in the lead-up to next month's Payback show. However, the news that the rivalry could last beyond that is perhaps a little less expected.
Of course, at this stage it could all be hearsay. But in case it's not, let's assess the situation.
Following Payback, we have Money in the Bank and then Battleground. After that, it's SummerSlam. So if Cena's rivalry with Wyatt does continue beyond June, that doesn't leave much time for the WWE to assemble a major summer angle involving its biggest star.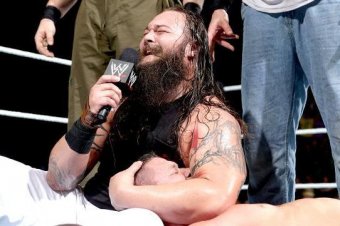 Photo courtesy of WWE.com
Unless, of course, Wyatt is that major summer angle.
Personally, I'd be happy to see these two continue to work together. The recent use of Little Johnny, as well as the eerie choir of school children, has seen this rivalry escalate even further. Some are even speculating that Wyatt's control of said children is something of a metaphor for his growing command over Cena's "fanbase."
The very fact that I'm talking about metaphor in a pro wrestling article merely fortifies my earlier point that this whole angle has been an excellent piece of storytelling drama.
But as great as these recent developments have been, has the WWE got enough left in the tank to stretch this one out beyond June's Payback show?
This program has already been hugely original, and thus there's only so much more that the WWE could do with this. There's always drastic measures (such as a Cena heel turn) to consider, but we've got to be realistic here—the odds of that remain slim to none.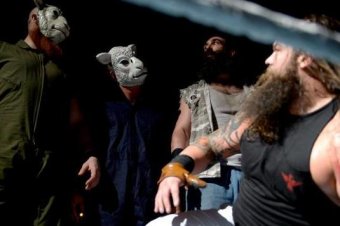 Photo courtesy of WWE.com
And furthermore, the two have already done battle inside a steel cage.
Typically, such extreme measures are often saved for the latter days of a rivalry. But with their feud already necessitating one of the more brutal stipulations in the wrestling business, the options for the future are further limited.
Perhaps we'll see some kind of gang warfare: Wyatt and his Family vs. Cena and some allies. But is that really going to top what we've already seen from this feud?
Personally, I don't think so.
Cena vs. Wyatt has been a fantastic feud. But a by-product of that is the fact that it's going to be extremely difficult to top what we've already seen. Is there really enough left in this feud to eke it out over the summer months?
And while the feud could end in time for a major SummerSlam angle to be put together, is it really worth shortchanging the second biggest show of the calendar year just to further milk Cena vs. Wyatt?
When should the WWE wrap up Cena vs. Wyatt?
Again, I'm personally not so sure.
It would be great to hear what you guys think of this, though. Do you think it would be wise for the WWE to continue this feud beyond next month? Or should the company look to wrap this one up in the coming weeks, potentially with Wyatt going over strong at Payback?
Please feel free to comment below with your thoughts on this matter, as well as any of the issues that were discussed in the article itself.