Boxing fans were oh so close to witnessing history Saturday at the MGM Grand, as Marcos Maidana not only challenged the king of boxing, but also nearly beat Floyd Mayweather.
"Money" Mayweather moved to an incredible 46-0 overall in his career, but both fighters were celebrating like they had won after the final bell sounded. In a fight that was ironically marketed as "The Moment," the most memorable moment of the entire bout may have been the look on Mayweather's face when the first judge's score of 114-114 was read.
Fortunately for the Money team, the other two judges ruled the bout in Mayweather's favor by totals of 117-111 and 116-112.
Let's dig into a few takeaways from the closer-than-expected fight.
Maidana Missed an Opportunity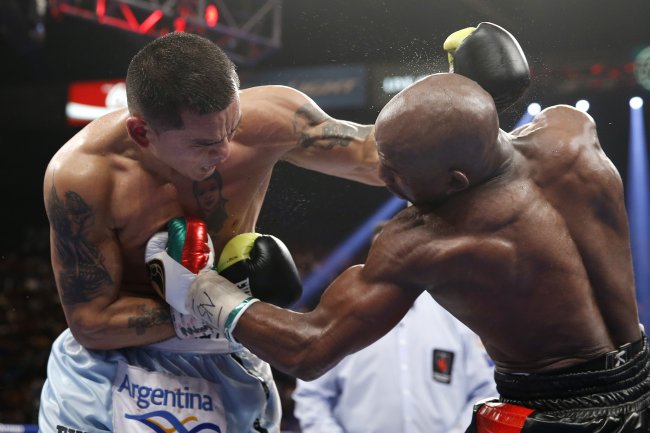 Eric Jamison/Associated Press
Maidana controlled much of the early going in the bout, but he missed a golden opportunity in the fourth round.
Mayweather reportedly couldn't see very well after receiving a cut near his eye during an accidental head butt. Maidana certainly could have picked up on that and aggressively attacked that spot with timely jabs, but he didn't seem to hone in on the spot.
Alas, Mayweather grabbed momentum as the fight continued and eventually won by the end.
Endurance Played a Major Factor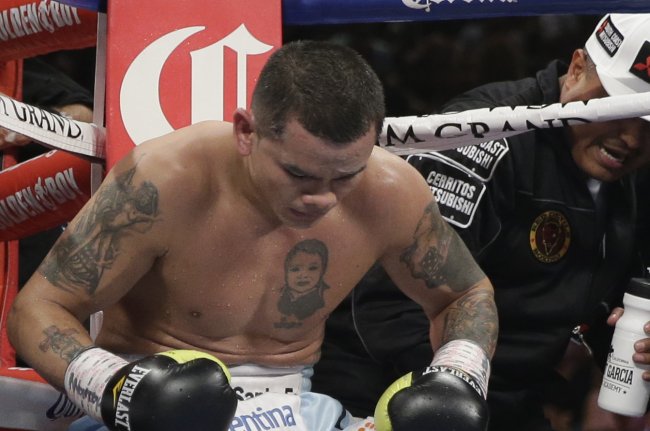 Isaac Brekken/Associated Press
Mayweather is simply a better athlete than almost any boxer he could possibly face today, and the difference in endurance certainly came into play against Maidana.
Part of that has to do with the fact that Maidana used everything he had in the tank in the first few rounds, but it looked as if Mayweather sized up his opponent in the first five rounds, sacrificing a point or two along the way, and then used his skills, defense and timely offensive flurries to edge out the victory.
Mayweather used his typical bravado in his post-match comments in the ring, via Nick Schwartz of USA Today's For The Win, but if Maidana had the endurance to maintain his pace in the first few rounds throughout the match, things may have been different: "I wanted to give the fans an exciting fight. Normally I box, I move, I blow the other guy out."
Did Maidana Provide Something of a Blueprint?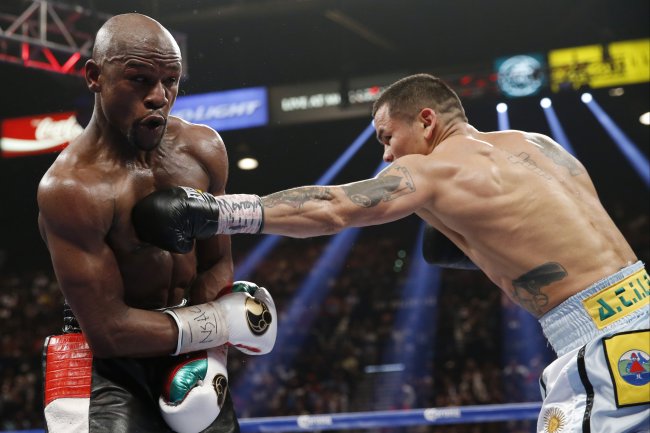 Eric Jamison/Associated Press
Not even the biggest Maidana supporter (or the most anti-Mayweather hater for that matter) would argue that Maidana is a better tactical boxer than Mayweather, but it is only natural to wonder going forward if the close bout was something of a blueprint for future boxers going up against Mayweather.
Will Mayweather lose at any point in his career?
It's difficult to call some of what Maidana did boxing in its purest form, as he threw multiple low blows, mixed in what could only be described as a complete tackle and used a number of wild overhead blows with the right hand. However, by throwing the kitchen sink at Mayweather and going on the offensive, he made the champion uncomfortable throughout.
Couldn't a more talented boxer than Maidana do the same?
Chris Mannix of Sports Illustrated painted a picture as to how effective Maidana's strategy was:
CompuBox has tracked 38 Mayweather fights. Maidana landed the most punches (221) of any against Mayweather.

— Chris Mannix (@ChrisMannixSI) May 4, 2014
If someone is going to use this strategy in the future, though, he better bring more endurance to the table than Maidana did. That's the only way Mayweather will ever lose.
Follow me on Twitter: