The All-Motorsport Power Rankings: Week 23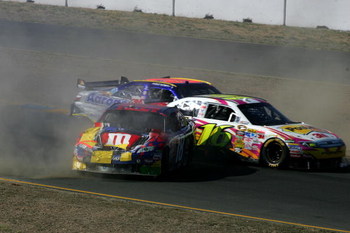 Hooray! An interesting NASCAR race.
NASCAR got to doing what it does best, masquerading as the best Touring Car series in the world, with 43 drivers banging door handles and using each other as braking points, or walls if your name is Boris.
I wasn't tempted to see whether "Animals do the Funniest Things" was on once.
Formula One, once more as a different matter, only with another driver thrashing the field in a resplendently boring British GP, made only bearable by the fact that every race could be F1's last at this rate.
Indycar tried to be interesting; although with Scott Dixon's nipple tassles, it was down to Tomas Scheckter to try and be exciting by driving round everyone.
The Power Rankings may also be heard on Midweek Motorsport on Radio Le Mans Wednesday, 8pm UK, 3pm Eastern, 12pm Pacific, 9am Hawaiian (on the "listen live" button) and for time immemorial on itunes.
15. Sebastien Bourdais (F1)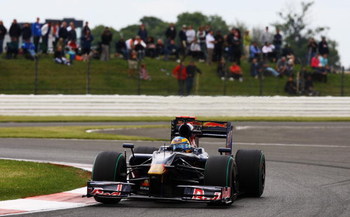 Sebastien races at Silverstone, needs nose change.
You can take the Frenchman out of the 908, but you can't take the 908 out of the Frenchman.
And there's probably a protest in the post as well.
14. Patrick Head (F1)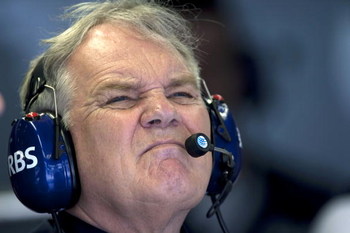 13. E.J. Viso (Indycar)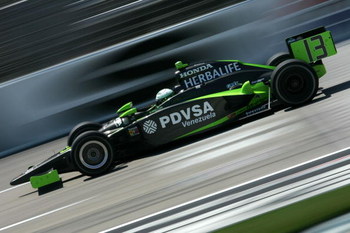 Seven races, seven DNFs.
In car number 13. Superstitious much?
12. Bernie Ecclestone (F1)
Poor Bernie, he can't afford another break-up this year.
11. Danica Patrick (Indycar)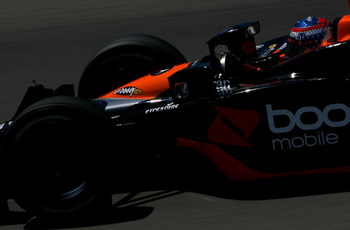 There is no room for Danica in NASCAR.
They already have a fan favourite media darling with no talent to back it up on the track.
I just forget his name.
10. Jimmie Johnson (NASCAR)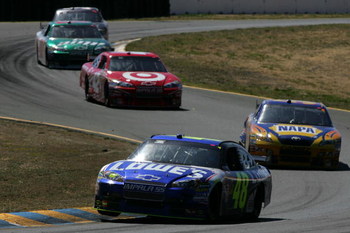 8. Giancarlo Fisichella (F1)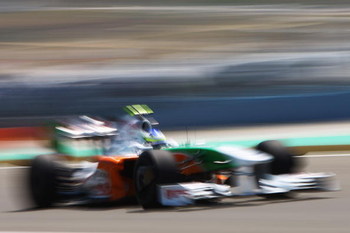 The Force India factory is at Silverstone, presumably by the same logic that all the customer service centres for English companies are in Mumbai.
7. Alex Zanardi (WTCC)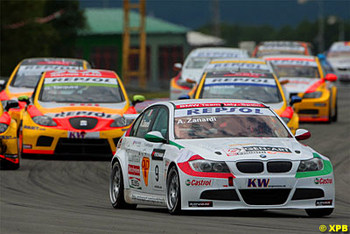 Nothing sarcastic, there's just something special about a man with no legs winning a race, this time at Brno in the WTCC.
6. Marcos Ambrose (NASCAR)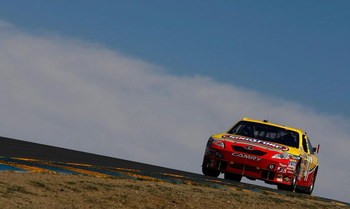 Denny Hamlin, pit wall. What's the betting Marcos had his eyes closed?
5. Kris Meeke (IRC)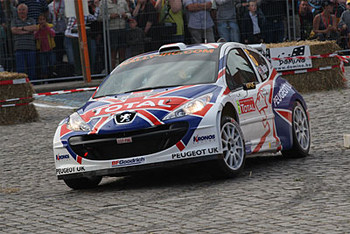 Tyres and Belguim.
Things that are flat, as Meeke takes another win.
4. Dario Franchitti (Indycar)
Out of context Ashley Judd quote of the week:
"...when he [Dario] was younger there'd be some beef out on the track"
Quick NASCAR! Throw a Debris Caution!
3. Mark Webber (F1)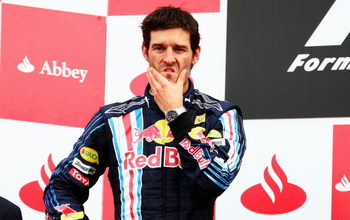 Mark's comment after qualifying "Kimi was, I don't know, drinking vodka".
Hooray for national stereotypes; although Mark was obviously too distracted by his snags, barby, and beach volleyball Sheilas to mention that Kimi could also have been in the sauna, or listening to heavy metal.
2. Kasey Kahne (NASCAR)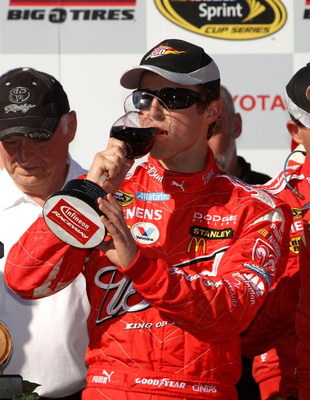 How can the beer car win among vineyards.
Surely Sonoma is made for Kyle Busch, he likes a good whine.
1. Sebastien Vettel (F1)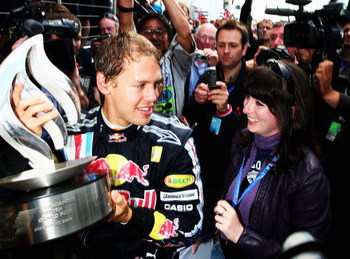 And they even managed to play the right anthem this time.
Well, the FIA can't afford to offend Austria again, they need every friend they can get.
Keep Reading