My Wishlist for the 2009-2010 Seattle Seahawks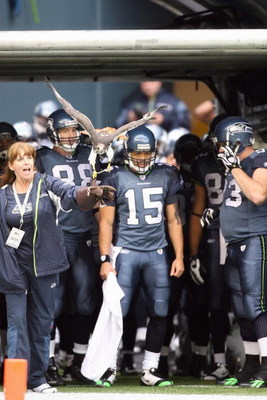 The 2008 season was a time of embarsment and shame for Seahawk players and fans all across the globe, but with the introduction of Jim Mora Jr. and his new coaching staff there is now reason for fans to rejoice and speculate on what a new season has in store.
Like any other sports fan in the world I have expectations and dreams for my respective team, this article will outline the the top five "wishes" I have for Mora Jr.'s Hawks.
No.5 - Julius Jones Has a 1000 Yard Rushing Performance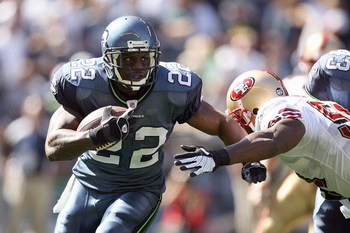 Just like his big brother Thomas did last year with the Jets, I wish that Julius proves all the doubters wrong and finds new life running behind a zone-blocking offensive line scheme.
No.4 - Patrick Kerney records 14 Sacks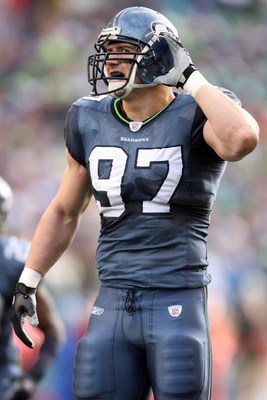 With Brandon Mebane becoming an up and coming menace for offensive lines, and more pressure created by a top five linebacking corp, my wish is that Kerney regains his 2007 form and becomes the destructive force that helped him record 14.5 sacks when he first joined the Seahawks.
No.3 - Aaron Curry Emerges as Rookie of the Year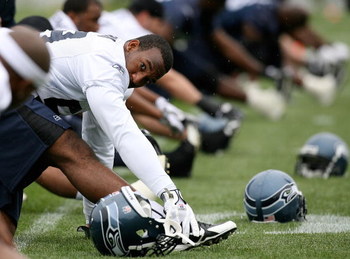 Gus Bradley has said although Curry never rushed the passer in college he seems to have an uncanny ability to do so.
There has been talk of Curry playing defensive end in some personel formations during the season as well as outside linebacker.
Some one that versitiale and athletic should have no problem recording 95 plus tackles and having an interception or two with the end result being Defensive Rookie of the year.
No.2 - The Whole Offensive Line stays Healthy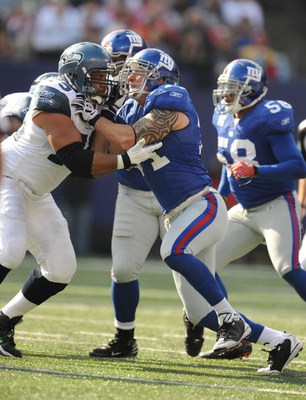 The Seahawks season, much like any team in the NFL rests solely on line play- more specifically offensive line play.
If Walter Jones can fight through for one more year and stability is re-introduced into the line there is no reason that Greg Knapp's offense dosen't flourish and become a top 10 power in the leauge.
No.1 - Seattle Reaches the NFC Championship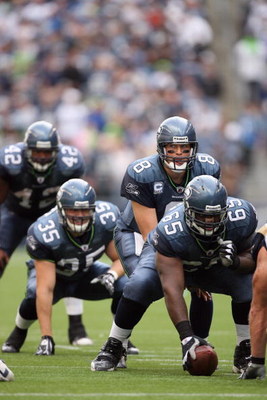 If the wishes mentioned before all hold true and Seattle stays healthy, there is an extremely strong chance that the Hawks reach the conference championship and then even the big show.
But then again its only June and I am still high on the offseason.
Keep Reading

Seattle Seahawks: Like this team?