First Magic Johnson. Then Rick Ross and Diddy. Now, Floyd Mayweather is the latest high-profile celebrity to have his name thrown into the ring as a possible investor in the next supposed Los Angeles Clippers ownership group.
Speaking with Sam Farmer of the Los Angeles Times in preparation for his fight against Marcos Maidana on Saturday night, Mayweather said he wants to get "a group of billionaires" together to bid for the franchise:
Floyd Mayweather wants to put "a group of billionaires" together and buy the Clippers. "very, very interested." pic.twitter.com/8Esm6pnUUU

— Sam Farmer (@LATimesfarmer) April 29, 2014
Mayweather's comments come hours after NBA commissioner Adam Silver banned current Clippers owner Donald Sterling for life after racist comments he made in a taped conversation with his then-girlfriend were leaked to the press, via TMZ.
Silver told the group of assembled reporters at his press conference Tuesday that he plans on suggesting the NBA's Board of Governors force Sterling to sell the team. Three-fourths of the ownership contingent would have to vote in favor of banishing Sterling for the process to begin, according to the league's constitution.
"I fully expect to get the support I need from the other NBA owners I need to remove him," Silver said.
Whether Mayweather is serious in his interest to buy the Clippers remains to be seen, but he won't be able to do it alone.
Despite being named the world's top-paid athlete by ESPN this month, Mayweather would not have the financial capital necessary to purchase the team outright—or even be a majority owner. There are varying reports on Mayweather's net worth, but even with a Showtime deal that will net him up to $200 million, he would only have a fraction of the cash necessary.
Forbes values the Clippers at $575 million. Given the Milwaukee Bucks—one of the league's smallest-market franchises—just sold for $550 million this month, that estimate is likely very low in regard to how much the team will fetch if sold. The Los Angeles market combined with the presence of superstars Blake Griffin and Chris Paul make the Clippers the most attractive team to become available of late—even despite Sterling's presence looming over proceedings.
Yahoo Sports' Adrian Wojnarowski reported Tuesday that stiff competition for the Clippers could see the bidding reach well over $1 billion. That number would dwarf any sale in NBA history and be one of the richest in professional sports history, period.
A group with Mayweather as its figurehead could face competition from the likes of Johnson, the Seattle-based duo of Steve Ballmer and Chris Hansen, and many others. Those "others" include the man legally known as Sean Combs and his sometimes-collaborator William Roberts, the men better known as Diddy and Rick Ross to hip-hop fans:
I will always be a Knicks fan, but I am a business man. #DiddyBuyTheClippers #NameYourPrice

— Diddy (@iamdiddy) April 29, 2014
I'd be interested investing in @LAclippers !!!! Make It #WingstopArena @WingstopCEO Lets Goooo !!!

— Mastermind (@rickyrozay) April 29, 2014
If two hip-hop moguls weren't running things, perhaps an early-2000s sitcom star is more your taste. Frankie Muniz, the titular star of Malcolm in the Middle, also threw his hat in the ownership ring on Tuesday—though one would surmise he did so sheepishly.
A four-headed collective of Diddy, Rick Ross, Money Mayweather and Money Muniz? Who could possibly say no?
Well, OK, probably the NBA.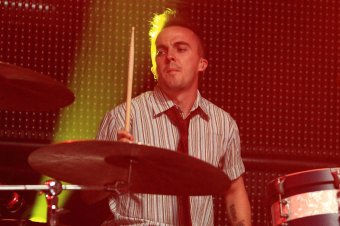 Owen Sweeney
Considering the near mutiny the league went through the last couple days in wake of the Sterling controversy, it's probably a safe bet the league won't be taking any big chances with the Clippers' next ownership group.
There is also no guarantee that the team's current owner will go away quietly. Sterling told Fox News' Jim Gray on Tuesday that he had no intention of selling the Clippers, though he did so before Silver rendered his lifelong ban. Sterling has owned the Clippers since 1981 and is the league's longest-tenured owner. He is also the litigious sort, someone who could choose to drag out the process for months.
Who knows, though? Maybe dragging out the process will give Mayweather time to assemble the "group of billionaires" he spoke of. Something tells me Mr. Muniz won't be on that conference call.