The YMCA is for everyone but Donald Sterling, according to a recent statement by the lead singer of the Village People.
Victor Willis, who dressed as the police officer in the group's videos and concerts, says he plans to formally ban the Los Angeles Clippers from playing "Y.M.C.A." during home games.
According to TMZ, Willis hold the rights to the song and is outraged by the recent developments regarding the Los Angeles Clippers owner's alleged racist remarks.
The singer tweeted his message for Sterling on Sunday afternoon:
Sterling, you're banned from playing "Y.M.C.A." or any of my music @LAClippers games. And I mean it! #Clippers #BoycottClippers

— Victor Willis (@victorwillis) April 27, 2014
TMZ reports that Willis is serious about his ban and plans to send an "official notice" to the Clippers owner on Monday.
Prior to his tweet regarding Sterling, Willis urged the organization via Twitter to "get off [their butts] and speak up."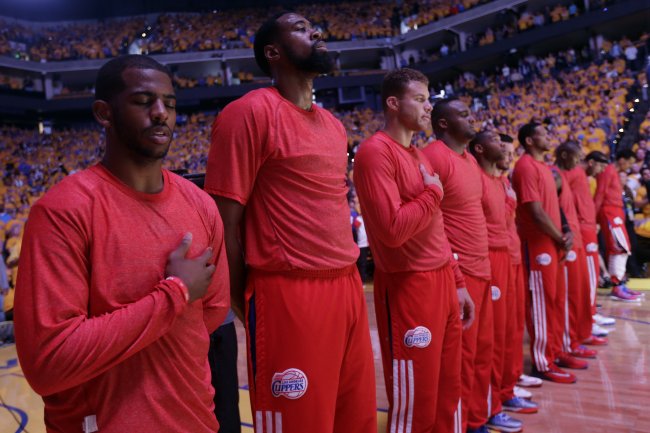 Marcio Jose Sanchez
He also commended Clippers players for turning their warm-up jerseys inside-out before the game but asked that they do more:
Thanks for turning those jerseys inside out @LAClippers. But you must do more. #BoycottClippers

— Victor Willis (@victorwillis) April 27, 2014
Willis' "Y.M.C.A." ban represents just a sliver of the public backlash facing Sterling after an audio recording of his alleged racist remarks surfaced over the weekend.
TMZ reports R&B singer Tank has cancelled his rendition of the national anthem scheduled for Tuesday's game against the Golden State Warriors.
"As an African American man and artist, I must take a stand on a matter that is so deeply personal to me," Tank told TMZ. The singer added that he will not lend his brand in any way to the NBA until the league's investigation into Sterling's remarks is complete.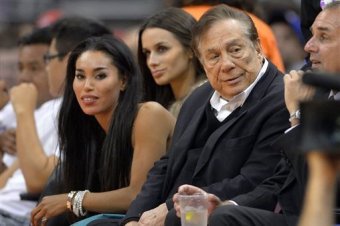 Mark J. Terrill
Musical boycotts are just the tip of the troubles now facing the Clippers organization, however.
Josh Sanchez of FanSided.com reported that State Farm Insurance has officially pulled its corporate sponsorship of the franchise, though TMZ later reported that the company is suspending its relationship with the team for now while it monitors the situation.
Consider this just the beginning of the financial and public relations fallout for the Clippers, as more sponsors are expected to pull their support in the near future.
While Willis' "Y.M.C.A." ban may seem silly or extraneous compared to a company like State Farm potentially cutting ties with the Clippers, it shows just how acutely Sterling's alleged rant angered Americans.
Fans won't stand for bigotry, and they're using whatever means they can to make sure Sterling gets the message.
There's no place for hate at the Y.