All teams remained cautious throughout much of the opening legs of the UEFA Champions League semi-finals, and with just one goal scored over both matches, the return legs are shaping up to be filled with all the fireworks and drama this week's fixtures lacked.
The defending champions, Bayern Munich, dominated possession but had little to show for it, falling victim to an expert counter and losing to Real Madrid 1-0 at the Bernabeu.
Real will be hoping for a similar result at the Allianz Arena, but this will be easier said than done.
Atletico Madrid couldn't break down a well-organised Chelsea squad and will need to take care of business in London, but last year's Europa League winners have all the experience in the world on this level and showed against Paris Saint-Germain that they know how to work some late magic.
Bayern Munich v Real Madrid
Tuesday, April 29, 7.45 p.m. BST/2:45 p.m. ET
Live stream: ITV Player App, Fox Soccer 2 Go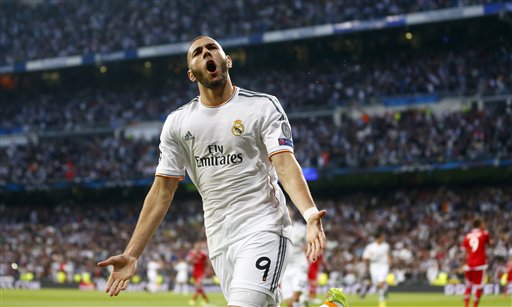 Paul White
Football purists were perhaps the biggest losers of the first legs of this year's semi-finals, as both Bayern and Atletico ran into well-organised, athletic units that have no qualms giving up possession in order to defend the goal whatsoever.
WhoScored.com indicates that the German champions held the ball a staggering 72 percent of the time, but mustered few real chances. Meanwhile, the hosts employed the Italian school of football, displaying ruthless efficiency on their way to a 1-0 win.
Was the result deserved? There's no point in debating that. In football, the only statistic that really matters are the two numbers up on the scoreboard when the match is over.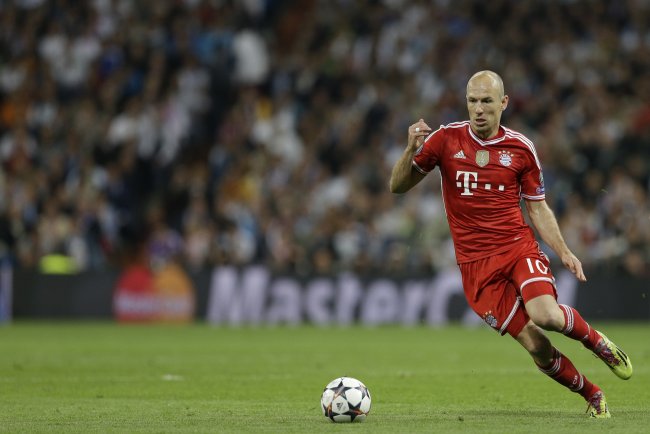 Paul White
Real perfectly neutralized Bayern's passing game by attacking the passing lanes rather than the man playing the ball. Without any real threat coming from the Bavarian flanks, it was all too easy for Los Blancos to put a lot of bodies between the ball and the goal.
Credit the team's wing play for this. The amount of work Cristiano Ronaldo and Angel di Maria put in defensively was phenomenal, and even Karim Benzema added a presence in the centre of the pitch when Bayern held the ball.
But as this fan pointed out, Bayern's lack of width had reasons other than the phenomenal performances of Real's wingers:
Maybe if Alaba and Rafinha actually played as full backs, there would be more space for the players you want to have the ball

— Sam Lindsay (@samlindsay4) April 23, 2014
Arjen Robben and Franck Ribery are two great players, but both can be neutralized when lacking support. Robben in particular has a tendency to revert to one or two simple moves when he's not receiving overlap from the players backing him up:
Arjen Robben - Eat, Sleep, Cut inside, Repeat.

— TheLADBible (@TheLadBible) April 23, 2014
Unless Bayern figure out how to utilise the wide spaces better, Real will simply travel to Germany with the same game plan.
Los Blancos have arguably the most athletic team in all of football and are one of the few teams that can plan around giving up 72 percent of possession.
Speaking of athleticism, The Daily Mirror's Oliver Holt reminded everyone of the fact that their two fastest players weren't even fully healthy:
Advantage Madrid. Victory tonight without either Ronaldo or Bale fully fit. If they're both flying next week, hard to see Real not scoring

— Oliver Holt (@OllieHolt22) April 23, 2014
Width will be key in this match, and it will be up to the hosts to force Real's wingers further back with more of an emphasis on the play of their wing-backs.
Prediction: Bayern 1-1 Real, Real advance.
Chelsea v Atletico
Wednesday, April 30, 7.45 p.m. BST/2:45 p.m. ET
Live stream: Sky Go app, Fox Soccer 2 Go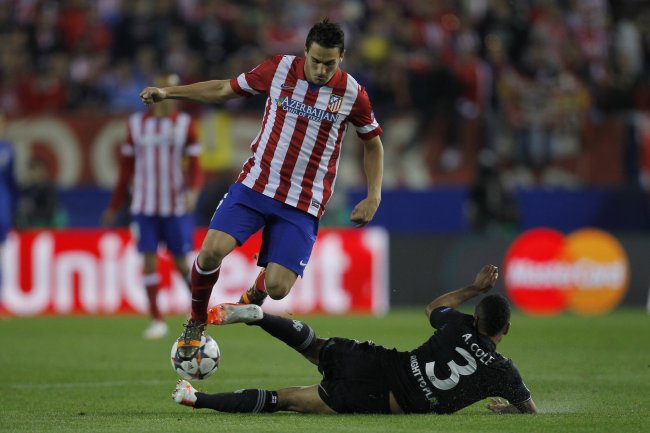 Gabriel Pecot
Is it really shameful to refuse to play into your opponent's biggest strengths as a club or is it just plain stupid to allow the other team to do what they do best?
You might not like the man, but Jose Mourinho is a football genius. Atletico Madrid have more physicality than some of their Spanish colleagues, like Barcelona, but they still don't have the team to spend 90 minutes dropping cross after cross into the box, hoping someone will connect.
Somehow, that's exactly what happened at the Vicente Calderon during the first leg. Despite a number of early injuries to Petr Cech and John Terry, the Blues maintained their discipline for the full 90 minutes to shut out the powerful Atletico attack.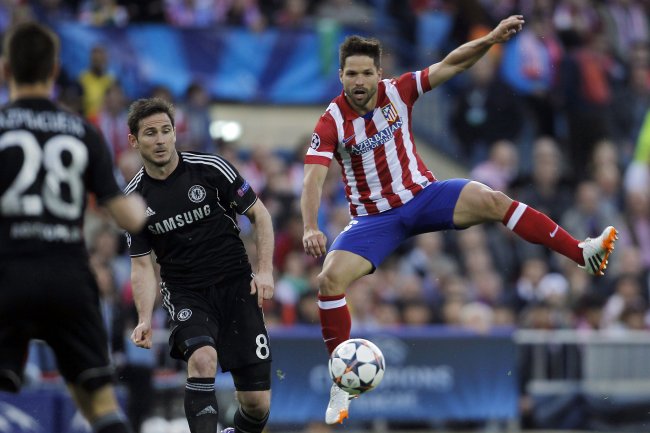 Gabriel Pecot
Chelsea's biggest concern following the match must have been their lack of creativity playing on the counter. Without Eden Hazard, the team seemed to lack a certain connecting element in midfield and counters often died a silent death just beyond the centre line as a result.
According to The London Evening Standard's Simon Johnson, the Belgium international should be fit in time for the return leg:
Chelsea's attacking midfielder Eden Hazard is on schedule to return from a hamstring injury to play in the second leg against Atletico.

Hazard has missed the last three games with the problem having limped off during the quarter-final victory against Paris St Germain.
In case you were wondering exactly how important Hazard is to the team, Squawka has you covered:
E.Hazard has created more EPL chances (87) this season than Liverpool duo D.Sturridge & R.Sterling combined (67). pic.twitter.com/UfrxDavvdR

— Squawka Football (@Squawka) April 18, 2014
You can't really fault Diego Simeone and his troops for not knowing how to deal with the black wall they faced during the first leg of this tie, but it's clear as day the team's crossing approach wasn't working.
Koke and Diego did, however, have possession near the edge of the box with a shooting window on several occasions. Failing to pull the trigger in such a scenario is a mistake the team's midfielders can't afford to make on Wednesday.
Yes, chances are a defender will step out in time to block your shot. Conversely, the ball might ricochet into goal or the 16 players between the ball and the goal might block the keeper's view enough for the ball to sneak in.
The point is, you'll never know unless you actually try.
Prediction: Chelsea 0-0 Atletico, Chelsea advance after ET/penalties.