Barcelona will be able to sign players during the summer after FIFA suspended its decision to impose a transfer ban on the La Liga club, reported by Martyn Ziegler of the Press Association:
FIFA agree to put Barcelona's year-long transfer ban on hold pending an appeal. Will be able to sign players this summer.

— Martyn Ziegler (@martynziegler) April 23, 2014
FIFA released an official statement confirming Barcelona's appeal ensures a "suspensive effect" is granted. Chairman of the FIFA Appeal Committee Larry Mussenden decided the governing body wouldn't be able to take a decision "early enough" to allow the Court of Arbitration for Sport's overall verdict before the next player registration window.
The transfer ban was originally imposed due to multiple breaches of FIFA rules involving minors—players under the age of 18—which Barcelona were said to have unlawfully signed on at least 10 occasions, per Luis. F. Rojo of Marca.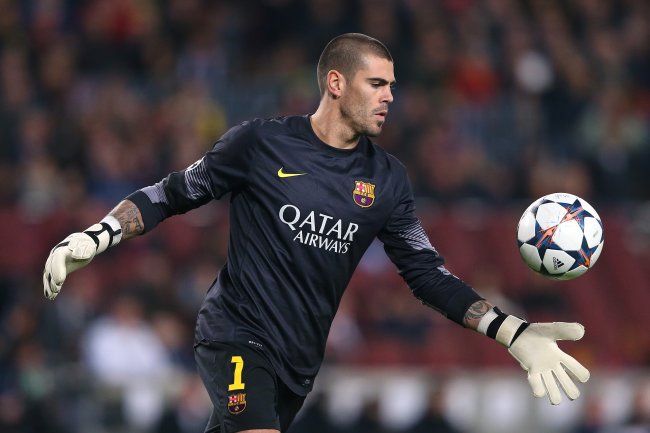 Alex Livesey/Getty Images
Fans will be majorly relieved by the overturning of the suspension, which means the Blaugrana can strengthen vital areas at the end of the season.
Barcelona's season has been ravaged by off-the-field scandal and poor form. Allegations of unsolicited funds paid to Neymar and his family upon the Brazilian starlet's arrival was just the beginning of a troubled campaign, as president Sandro Rosell left the club in the aftermath.
FIFA's original transfer ban indicated FCB's development would be put on hiatus for a year.
With players such as Victor Valdes and Carles Puyol confirmed to be leaving the club at the end of the season, it seemed Barca would be forced to rely on aging stars and young talent across the next 12 months, per Nik Brumsack of the Independent.
The previously confirmed transfers of Marc-Andre ter Stegen and Alen Halilovic appeared to hang in the balance, noted by Guillem Balague during an interview with talkSPORT, but it now seems the two youngsters will receive the all clear to leave Borussia Monchengladbach and Dinamo Zagreb respectively.
Barcelona desperately need at least one new centre-back, with Mundo Deportivo claiming Mats Hummels is an admirer of the Camp Nou club, per talkSPORT. A marquee signing of this calibre, or indeed any acquisition at all, would be impossible without FIFA's latest development.
Unsurprisingly, some reactions on Twitter mocked the organisation's unwillingness to follow through with its original verdict. John Cross of the Mirror summed up the attitude that Barcelona were always going to be able to sign players this season:
Barcelona's transfer ban suspended pending an appeal to be held in 3256.

— John Cross (@johncrossmirror) April 23, 2014
Dermot Corrigan of ESPN FC also suggested current Barca president Josep Bartomeu will meet with FIFA chief Sepp Blatter soon:
Interestingly [ahem] Mundo Deportivo say Barca pres Bartomeu to meet FIFA counterpart Sepp Blatter to discuss the appeal on May 6.

— Dermot Corrigan (@dermotmcorrigan) April 23, 2014
Barcelona harbour distant hopes of silverware this season after losing the Copa del Rey final, being knocked out of the Champions League and falling four points behind Atletico Madrid in La Liga.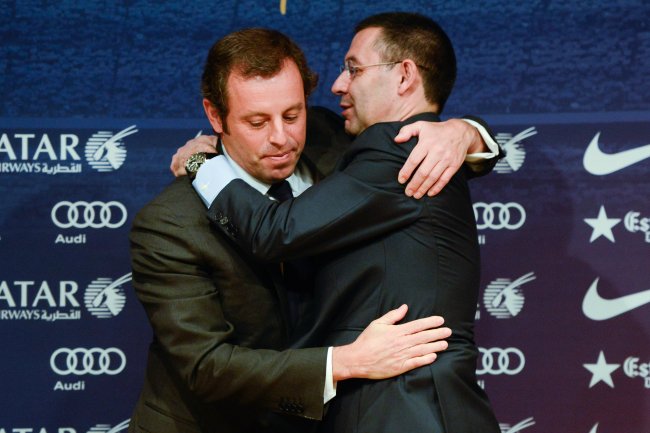 David Ramos/Getty Images
This kind of return isn't good enough for a club of Barca's size and indeed could see Martino leave at the end of the season, as reported by Steve Bates of the Mirror. The Catalan club has already initiated its rebuilding process with the signing of Ter Stegen and Halilovic, but will need more experienced purchases to improve their future challenge for trophies.
Although the transfer ban suspension is a major plus, allowing Barcelona to initiate their summer plans as originally expected, the club may still face sanctions further down the line.