Customers at a few Wisconsin fast food restaurants were in for a treat Friday.
As a part of the Green Bay Packers' Tailgate Tour, a few players took the time to serve meals to customers at a couple of restaurants. The players served food at McDonald's and Subway.
.@Packers players surprise fans by serving up meals at Subway, McDonald's. http://t.co/oKwgjMO4YS pic.twitter.com/UvqjzGdKKQ

— Post-Crescent Sports (@sports_pc) April 18, 2014
Over at Subway, cornerback Jarrett Bush and former Pro Bowl tight end Paul Coffman went behind the counter to make some subs: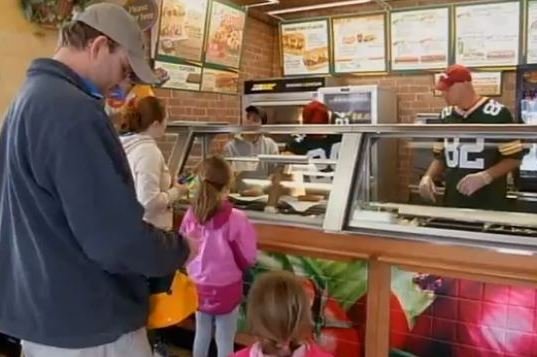 Screenshot via WDIO.com
Screenshot via WDIO.com
Kicker Mason Crosby and linebacker Brad Jones made the trip over to McDonald's:
Went to @StormyKromer today and helped work @McDonalds great day so far. #TailgateTour

— Mason Crosby (@crosbykicks2) April 17, 2014
Any fans who stopped by were in for quite the experience.