With the 2014 NBA playoffs set to begin on Saturday, the time for speculation is almost over. Some tough lower seeds and interesting matchups all around means some surprises are bound to happen.
The respective Game 1 matchups over the weekend will set the tone for their series and offer a fair share of unanticipated developments.
Raptors will beat Nets by double digits
The Brooklyn Nets are a popular "upset" pick to take down the Toronto Raptors in the first round. That may well happen, but the Raptors will ride the energy of a home crowd hungry for playoff basketball into a decisive Game 1 victory.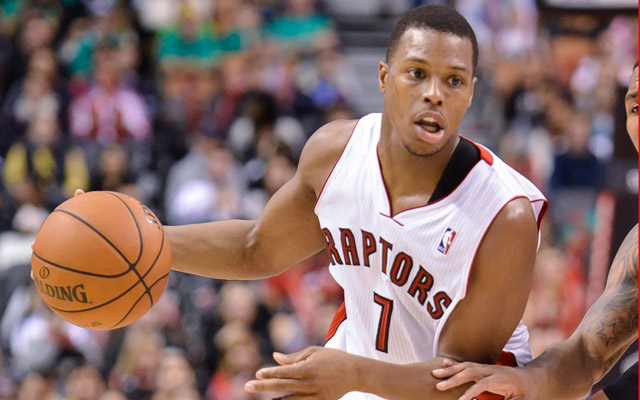 USATSI
That frantic energy will have the biggest impact on the fiery Kyle Lowry, who will only ratchet up his intense demeanor for the playoffs. Fellow point guard Deron Williams has the name recognition, but Lowry has outplayed Williams all season and had a 31-point game against the Nets on Jan. 27.
The Nets know that Lowry will be amped up for Game 1, and are focused on him going into the series, writes Lenn Robbins of BrooklynNets.com.
#Nets A lot of today's practice focused on #raptors Kyle Lowry. He can be disruptive on defense. #NBAPlayoffs

— Lenn Robbins (@LennRobbins) April 18, 2014
John Wall will shine
As always, the Chicago Bulls are one of the best defensive teams in the league and are going to give the Washington Wizards a lot of trouble in their first-round series. However, the Bulls' biggest defensive issue is covering dynamic point guards such as John Wall.
Wall will step up in his playoff debut and give the Bulls trouble with his speed and playmaking ability. Chicago's defensive intensity may wear Washington down over the course of the series, but look for Wall to have one of the best performances over the weekend.
The Wizards were well out of the playoffs in Wall's first three years in the league. He is more than ready for Game 1.
Playoff time !! I've waited my whole life for this ! Real season starts now...#wizkids #believe !!

— John Wall (@John_Wall) April 17, 2014
Memphis steals Game 1
The Grizzlies are on fire and have a record of 40-19 with Marc Gasol in the lineup. They will use that momentum to take Game 1 from the Oklahoma City Thunder in a series that seems primed to go the distance.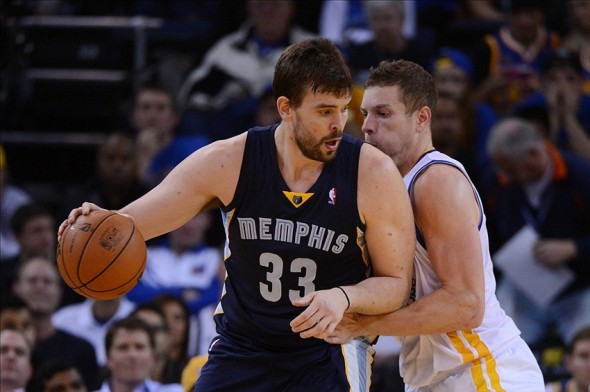 Kyle Terada/USA TODAY Sports
Memphis has the wing defenders to keep Kevin Durant and Russell Westbrook in check as much as possible. Also watch out for three-point specialist Mike Miller, who has had at least 13 points in three of his last four games and always seems to turn it on for the playoffs.
But the key to the Grizzlies success is Gasol, as they are a completely different team without him.
Grizzlies with and without Gasol (As of April 16)

| | | | |
| --- | --- | --- | --- |
| | W-L | Opp PPG | Opp FG % |
| With | 39-19 | 92.9 | 44.3 |
| Without | 10-13 | 98.3 | 46.5 |
ESPN
Role players will be key
A good supporting cast and deep bench is critical in the playoffs, and several role players are poised to have a big impact in their respective Game 1 matchups. The aforementioned Miller will hit some key shots for the Grizzlies, as the Thunder can struggle with defense behind the arc.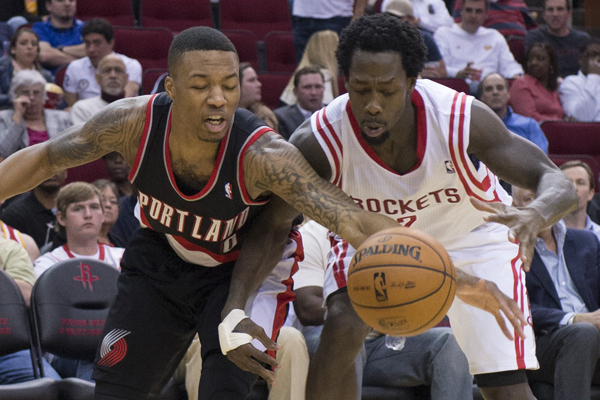 Getty Images
Another critical role player will be Patrick Beverley of the Houston Rockets, who will make some key defensive plays in a hotly contested Game 1 with the Portland Trail Blazers. Beverley's physical style will cause a problem for Damian Lillard, who will be held well below his season averages.