Burak Celebrates Goal for by Going for a Swim, Gets Hit by Bottle of Water
April 17, 2014

Screengrab
If Burak Yılmaz planned his celebration to work out this perfectly, then this may be the most well thought-out celebration in the history of football. 
Galatasaray crushed Bursaspor 5-2 to reach the Turkish Cup final on Wednesday night, and Burak scored Galatasaray's fourth. When he went to celebrate his exploits on the waterless pitch, he did a classic dive-and-swim celebration. This much we've seen before. 
What we haven't seen before is the would-be swimmer being immediately pelted with a perfectly placed water bottle shortly thereafter.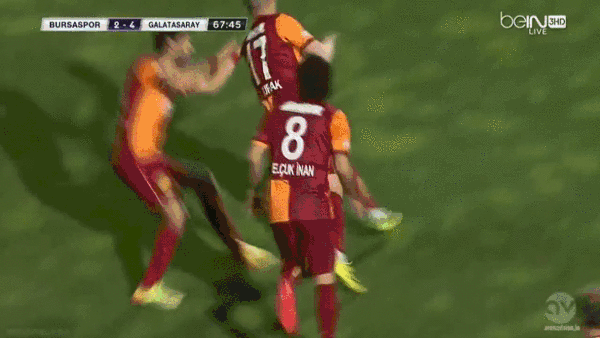 Reddit
No, Arsene Wenger was nowhere to be found.  
Full highlights of the match here. 
[Reddit]