Kate Middleton and her husband Prince William tried their hand at cricket during their visit of New Zealand, helping promote the 2015 World Cup which will take place in the country.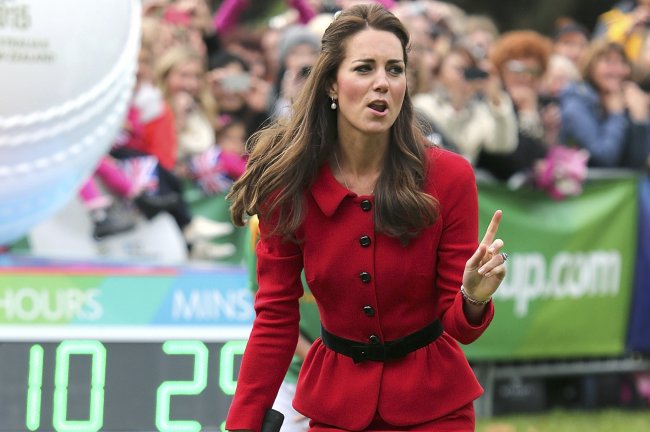 Martin Hunter
Middleton gave it a go despite wearing an outfit that, even for pyjama cricket, would probably be a bit much for cricketers to try to play in—and the high heels were probably not ideal for her batting stance.
As the video shows, William made better connection with the ball.