Without Tiger Woods or Phil Mickelson roaming Augusta this past weekend, the 2014 Masters felt like the start of a new era for golf.
As Bubba Watson charged to his second green jacket with a three-stroke victory, there was a strong move from a few players of eras gone by in this tournament. Miguel Angel Jimenez and Bernhard Langer both finished in the top 10, and Fred Couples made a serious charge at the lead on Sunday before falling off and finishing in 21st.
Still, it was the play of some of the younger players that highlights the exciting potential of golf's future.
Check out the final leaderboard, and then I'll highlight three players who showed their first major victory may not be that far off.
Jordan Spieth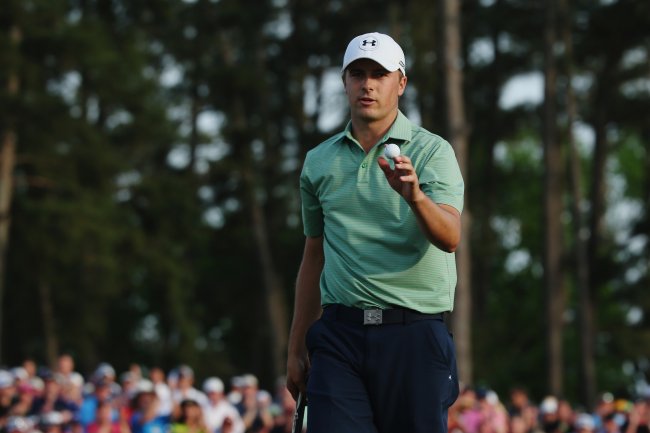 Andrew Redington/Getty Images
Entering the final round tied for the lead, Jordan Spieth was in the middle of the spotlight. The 20-year-old was in position to become the youngest Masters champion in history.
He had a two-stroke lead over Watson heading into the eighth hole. Spieth then missed two makeable par putts on the next two holes. Watson birdied both holes and Spieth's two-stroke lead turned into a two-stroke deficit.
It would have been understandable had Spieth collapsed. He didn't have his best stroke, but he held his game together enough to play the back at one-over.
During the four days of this tournament, Spieth's mental game was as impressive as his physical game. Bad shots don't chip away at his confidence.
Check out this post-tournament quote:
Dream come true competing at Augusta! Deserving champion in @bubbawatson incredibly played. Stinging badly but it's just fuel going forward!

— Jordan Spieth (@JordanSpieth) April 13, 2014
The thing with Spieth is that it's not just lip service. He proved he is ready and eager for any tournament or stage. Spieth's drive and confidence caught the attention of a person who knows a thing or two about both, Donald Trump:
.@JordanSpieth Great playing at the Masters and don't get down Jordan, you will win many tournaments and many MAJORS! Keep working hard.

— Donald J. Trump (@realDonaldTrump) April 14, 2014
What Spieth is doing at such a young age is astounding. He is going to be a consistent factor in majors for a long time.
Jonas Blixt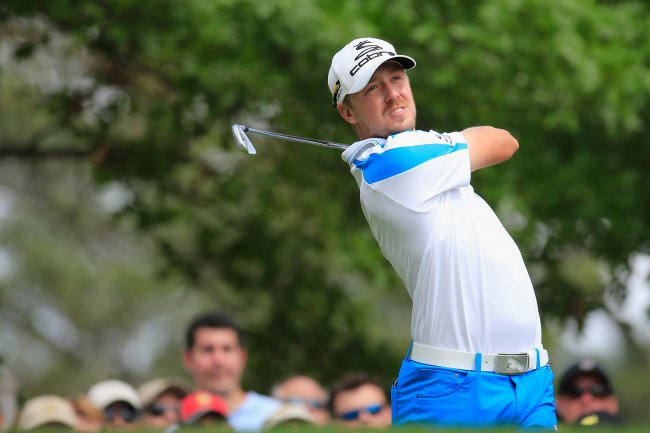 Rob Carr/Getty Images
At 29, Jonas Blixt isn't exactly young, but he was playing in his first Masters and proved his best golfing days are ahead of him.
Blixt never really threatened the lead on Sunday, but he was rock solid while firing a 71 and finishing tied for second. The most impressive aspect of Blixt's week at Augusta was his consistency.
Playing at Augusta for the first time is a daunting task. The landing spots are so precise that it is easy to strike the ball well on an approach hole and wind up staring at a nearly impossible up and down. Blixt was unfazed and precise.
We get a feel for his consistency in this tweet from CBSSports.com:
The only golfer in the field who was under par all 4 days... Jonas Blixt? 10 things to know about the 78th Masters: http://t.co/hihKGVnUhL.

— CBSSports.com (@CBSSports) April 14, 2014
Blixt's second wasn't fueled by an insanely-hot round. He just played his game and stayed right with the leaders. With this performance he proved a major title is well within his capability.
Blixt has been up and down this season, and he actually missed both cuts in his two events leading up to the Masters.
Still, the streaky Swede showed when he is right, he can compete with anyone. He also proved that the pressure of being in contention at a major is not too much for him to handle.
Rickie Fowler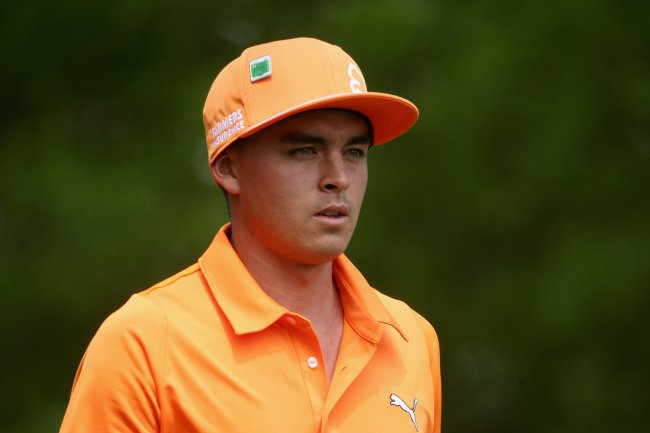 Andrew Redington/Getty Images
After winning the 2010 PGA Rookie of the Year, Rickie Fowler hasn't exactly lived up to expectations. He has just one PGA win thus far in his career. On top of that, he's struggled at majors.
Entering the Masters, the 25-year-old had made 16 major starts and had just two top-10 finishes. After Sunday, he has a top-five finish in his majors career.
Who will be the first to win a major?
Fowler fired a somewhat disappointing 73 on Sunday, but he still finished tied for fifth at two-under. He made his big move on Saturday when a 67 vaulted him to a tie for fifth.
In his three previous trips to Augusta, his best finish was 27th.
What inspires confidence about Fowler's future is the success he is starting to find with his new swing. Fowler enlisted the expert tutelage of swing coach Butch Harmon this past December, and it's starting to pay off.
In a quote captured by Golf Week's Nick Masuda, Fowler offered up this answer when asked to talk about his swing changes, "How long we got?"
He went on to add that the changes start with his takeaway, and said he is now getting "more of the forearms to rotate and the toe to move first off the ball, versus I used to be a little – the club used to stay shut for quite a while and be outside."
Growing comfortable with his swing, Fowler's recent results are trending in the right direction. In his start directly prior to the Masters, he finished in sixth at the Houston Open.
Fowler has always been able to make all the shots. Now, with his new swing, he will be able to do so with more consistency. It won't be long before that leads to a major title.