Hopefully Bubba Watson looks good in green because he's making a habit out of winning the Masters.
Watson won a title at Augusta for the second time in three years with an eight under and finished three strokes ahead of the rest of the field. In the process, Watson further extended the recent stretch of domination from left-handed golfers, as ESPN Stats & Info pointed out:
No left-handed player won any of the first 66 Masters held. Bubba today would make it 6 of the last 12.

— ESPN Stats & Info (@ESPNStatsInfo) April 13, 2014
In fact, the lefty players have been so impressive recently that Luke Donald pointed out he may need to change his approach:
I'm off to Nevada Bob's to buy some left handed clubs - seems like the secret around this place #Lefties

— Luke Donald (@LukeDonald) April 13, 2014
Clearly, Watson was the main story at Augusta, but there were a handful of takeaways from the final standings. Let's take a look at some of them.
*The full Masters leaderboard can be found here.
Bubba Watson Wins Another Green Jacket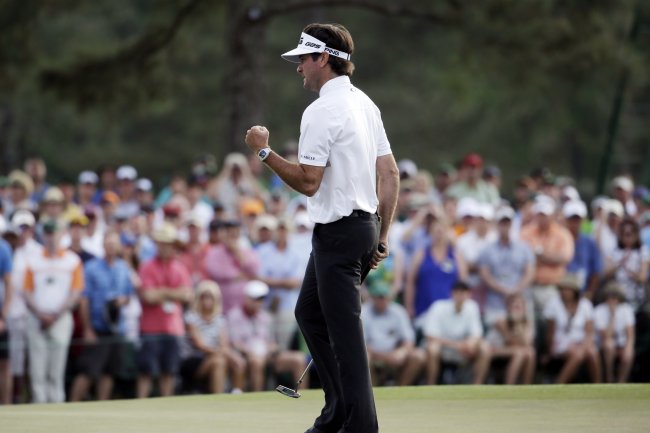 Darron Cummings
Watson struggled a bit during Round 3 when he shot a two-over 74, but his overall excellence during the other three rounds was more than enough to capture the green jacket. Watson shot a 69 in Round 1, 68 in Round 2 and 69 in Round 4 Sunday.
Bleacher Report captured the moment when he received his new jacket from 2013 champion Adam Scott:
2014 Masters Champion Bubba Watson dons the coveted green jacket from 2013 winner Adam Scott. pic.twitter.com/9PmAgt54BM

— Bleacher Report (@BleacherReport) April 13, 2014
Damon Hack of the Golf Channel pointed out that Watson joined some exclusive company with his title, but Justin Ray of ESPN noted that Watson's two victories in a short three-year span put him next to some of the best golfers in the history of the sport:
Bubba 17th man to win multiple green jackets

— Damon Hack (@damonhackGC) April 13, 2014
Players to win Masters twice in 3 years since 2000: Tiger Woods ('01, '02), Phil Mickelson ('04, '06), Bubba Watson ('12, '14).

— Justin Ray (@JRayESPNGolf) April 13, 2014
Will Bubba Watson win another major this year?
It will be interesting going forward to see how Watson responds to this victory.
After he won the 2012 Masters, he finished tied for 18th at the Zurich Classic of New Orleans, missed the cut at the Memorial Tournament and missed the cut at the U.S. Open. This time around, Watson has experience as a Masters champion under his belt. He should be more accustomed to the larger galleries at the ensuing tournaments and perform well under the pressure.
For now, though, Watson will enjoy his second Masters title in three years, an incredible feat for any golfer. He was understandably emotional after the victory, and Ashley Mayo of Golf Digest Magazine passed along the champion's words:
Bubba: "It's a dream to be on the PGA Tour, it's a dream to win. ... So yea, I'm gonna cry." #Masters2014

— Ashley Mayo (@AshleyKMayo) April 13, 2014
Rookies Impress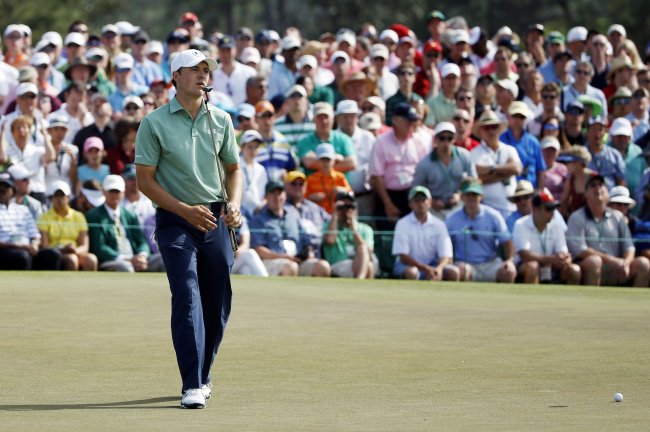 Matt Slocum
While Watson won the green jacket, Masters rookie Jordan Spieth held the lead in the early going Sunday.
He ultimately registered bogeys on holes No. 8, 9 and 12, though, and lost out to Watson's brilliance, but it doesn't change the fact that he was terrific throughout the tournament. He became the youngest golfer in Masters history to finish either runner-up or tied for second at age 20.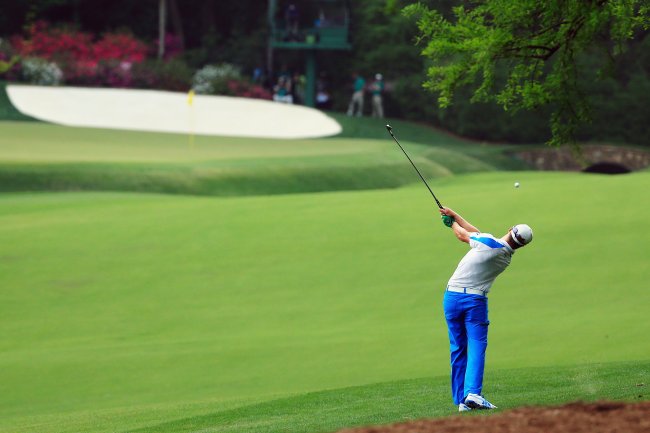 David Cannon/Getty Images
Amanda Balionis of PGATour.com and the PGA Tour itself both captured quotes from the second-place finisher after the tournament:
"I think I'm ready to win a Major, and that's a great feeling." -Spieth

— Amanda Balionis (@Amanda_Balionis) April 13, 2014
Spieth: "It might not have looked like it, but it was so much fun. I soaked it all up." #Masters

— PGA TOUR (@PGATOUR) April 13, 2014
Spieth ultimately tied with another Masters rookie, Jonas Blixt, at five under par for the tournament, which was good enough for second place.
Blixt didn't have the chances to win the tournament like Spieth did Sunday, but he captured the admiration of fellow golfer Hunter Mahan in the process:
You got to give props to Blixt. Dude has been near the top all week and hasn't blinked.

— Hunter Mahan (@HunterMahan) April 13, 2014
The good news for both Spieth and Blixt is that there will be plenty of opportunities to win a green jacket in the future. If their starts during the 2014 edition of the tournament are any indication, they will be near the top of the leaderboard for years to come.
Star Power Just Out of Contention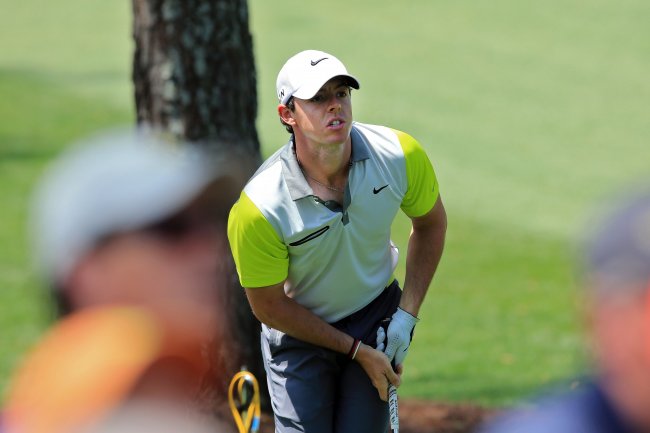 David Cannon/Getty Images
Watson is certainly a marquee name on the PGA Tour, but there was something of a lack of star power near the top of the leaderboard on Sunday.
A number of fan favorites, including Rory McIlory, Lee Westwood, Scott, Rickie Fowler and Matt Kuchar, finished just outside the top three. While they were all impressive at times throughout the tournament, Round 4 was missing the thrilling finish that it would have had if any of them were within two strokes of Watson.
That is more a testament to Watson's brilliance than anything else.
Follow me on Twitter: