Who's The Next Agent To Join The Law Firm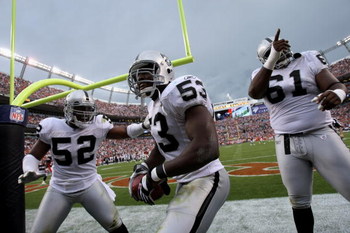 Who is going to fill the spot still open in the law firm,who ever it might be their going to have alot of pressure to play on the same level as the law firm including, Kirk Morrison and Thomas Howard two of the best linebackers in the league,the captain of the defense Kirk Morrison who led the entire team in tackles and ranked 5th in the league in tackles with 135.Thomas Howard on the other hand had 97 tackles who's co captain of the Raider D are looking for their next agent.
Greg Ellis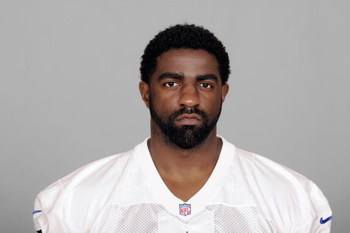 Greg Ellis Singed out of free agency after the Cowboys relesed him on june 2nd 2009.The Six foot six 265 pounder brings speed,strength and leadership to the Raiders defense.In Dallas he originally played in the 3-4 defense putting up good numbers until jery jones switched to the 4-3 where he still produced getting 36 tackles,eight sacks and one interception last year.He's currently listed as an DE but knowing the raiders they can move him to a linebacker making him the next agent.
Frantz Joseph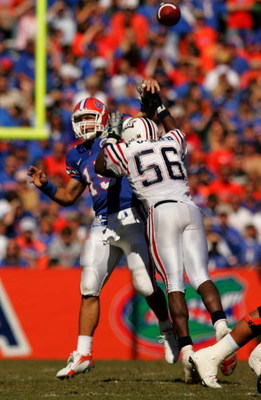 The linebacker out of Florida Atlantic brings speed and hard hitting he's a hard nose guy and can really bring some toughness to the Raiders this is the guy I think's gona be the next agent in the law firm. He set single season(154) and career (346) records for tackles in college this guy can be a steal for the Raiders he could be the next agent.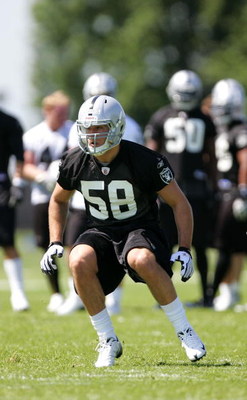 Slade Norris is a speed inebacker.He can play in space with his speed and could be a standout in special teams six foot two 232 pounder out of Oregon could be the next agent.
Ricky Brown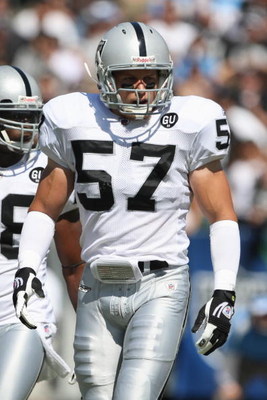 Rick Brown's a speed linebacker played pretty good last season he could play in space because of his speed but more of a special team guy but he can be the next agent.
Keep Reading

Oakland Raiders: Like this team?