The Miami Hurricanes football players anxiously awaited the unveiling of their new jerseys for the 2014 season, and it looked like it was worth the wait.
UPDATE: Saturday, April 12 at 5:20 p.m. ET

Here are a few pictures of the brand new jerseys, courtesy of Nike.com.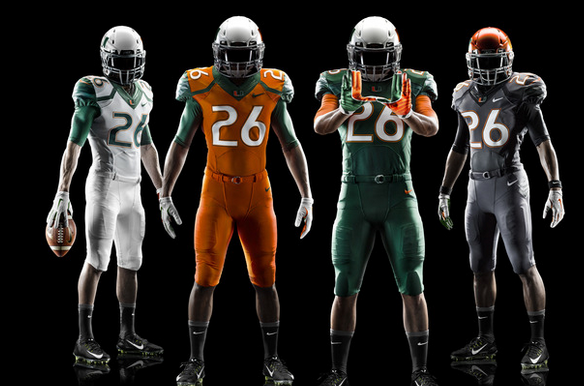 Nike.com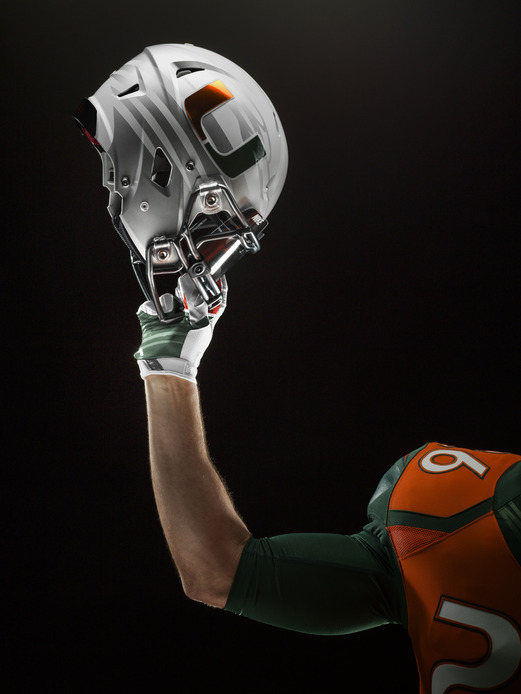 Nike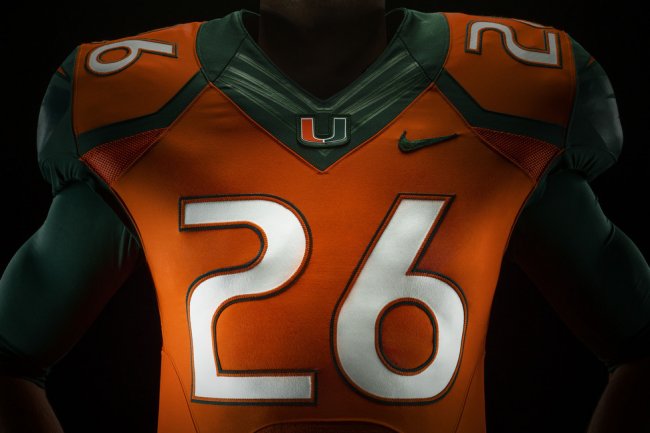 Nike
---End of update---
UPDATE: Saturday, April 12 at 4:40 p.m. ET

Chip Brierrer from UMTV was able to tweet out a picture of one of the four uniforms the team revealed.
#CanesFan Derek Coe caught one of the uniforms! Check it out! Other three coming soon.... #kcrew #UNITE14 pic.twitter.com/tzhbrPUAb1

— Chip Brierre (@chipbrierre) April 12, 2014
---End of update---

Watch the video above as the entire team gets hyped up after the big reveal. Tim Reynolds of The Associated Press got a glimpse of the jerseys and seemed thoroughly impressed.
I can absolutely tell you this much. Miami Hurricanes' new uniforms >> FSU's new ones. Not even close.

— Tim Reynolds (@ByTimReynolds) April 12, 2014
Once a video that actually shows the jerseys is posted, we'll make sure to add.
[YouTube, h/t College Spun]