Day 3 at Augusta has already arrived, and like the blinding pace of the two days prior, Saturday promises to be both thrilling and yet another reminder as to the small gap in skill that separates the world's best.
With Bubba Watson on top and a few other former Masters champions close behind, it's more than acceptable to be glued to the tube today. Here's a look at the current leaderboard, which will be updated every step of the way on Saturday.
Masters Day 3 Coverage
Date: Saturday, April 12
Television: CBS from 3 p.m. ET to 7:30 p.m. ET
Live Stream: Masters Live (through CBS Sports) and Masters.com
Day 3 Players to Watch
Adam Scott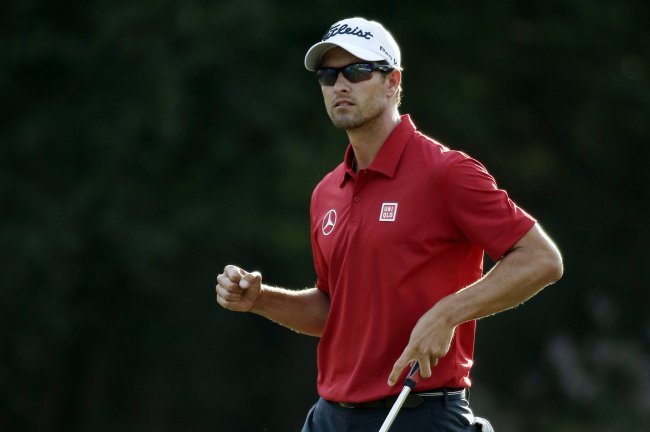 Chris Carlson
It's hard to quantify just how much of a contender Adam Scott is, as he looks to repeat as champ at Augusta—something that has only been done three times in the past. As ESPN Stats & Info points out, fans shouldn't be concerned about the fact that he has yet to lead a round this year:
Adam Scott has never held a lead after any round at the Masters. But he does have one Masters win -- last year.

— ESPN Stats & Info (@ESPNStatsInfo) April 11, 2014
Scott actually dipped a bit on the leaderboard after finishing Thursday in second place. He's still in that range, but his 72 on the day pales in comparison to his 69 in the opening round.
That said, Scott is still a favorite to win the whole thing as the weekend play begins. It's apparently just not his style to actually lead until it matters most, and his play has done nothing to suggest he's about to take a nosedive.
Scott's quest for history continues on Day 3.
Jim Furyk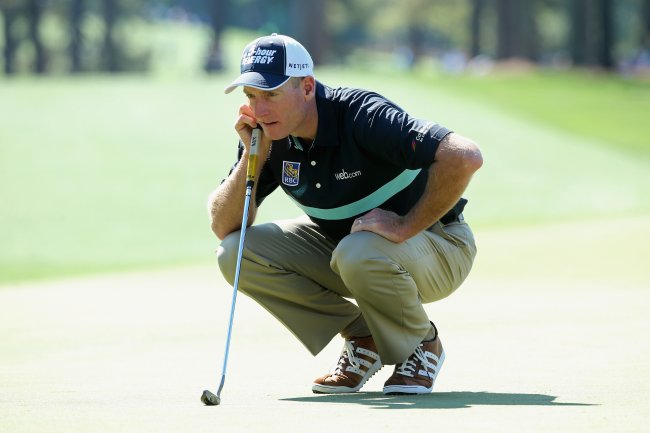 Andrew Redington/Getty Images
He certainly won't get the publicity afforded to some of the bigger names, but Jim Furyk quietly had a superb day on Friday and appears primed to steal a green jacket.
Rick Young of SCOREGolf put it best:
If Jim Furyk doesn't pop out at you on the updated @The_Masters leaderboard it should. Teem @RBC member's Augusta record noteworthy.

— Rick Young (@RickSCOREGolf) April 11, 2014
He's easy to overlook, thanks to a first-round 74. However, Furyk exploded Friday and tied with names like Watson for the best score of the day, thanks to his four-under 68, which overall puts him right in the thick of things.
The best part? Furyk didn't record a bogey.
In a tournament where the majority of those struggling are recognizable names, Furyk has the experience and error-free game to make a serious run at this thing. As the next name shows, experience goes a long way at Augusta.
Fred Couples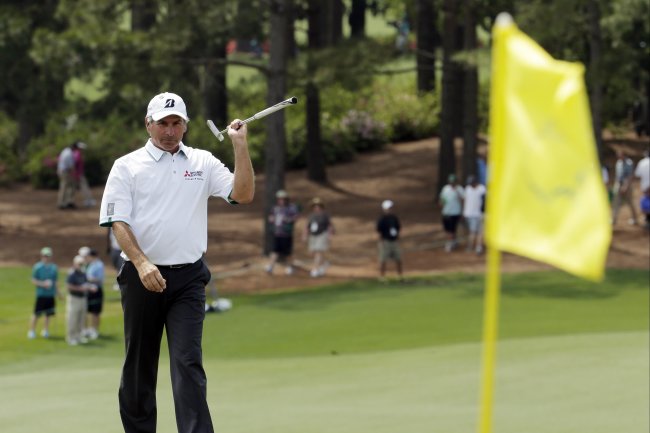 Charlie Riedel
Fred Couples, who won it all in 1992, has quite the streak going and once again is proving that experience typically trumps all at Augusta, as Ryan Lavner of the Golf Channel helps to illustrate:
Apparently, experience still matters a little at the #Masters: 6 (!) players over the age of 50 will play the weekend.

— Ryan Lavner (@RyanLavnerGC) April 11, 2014
Couples is the only player in each of the past five years to reside in the top 10 after the first two rounds. He spoke a bit after another great round and touched on how younger players can't just will themselves to a better score:
Fred Couples: "You're not going to pick up two or three shots at this course just because you want to." #Masters

— PGA TOUR (@PGATOUR) April 11, 2014
Consistency is now key for the 54-year-old Couples. He's yet again in contention for the green jacket, but it has eluded him for more than two decades for good reason. As is always the case heading into the weekend, he's one of the top names to watch, as he has more than enough talent and experience to finally win at Augusta again.