Hello, friends.
Friday at the Masters is upon us after a Thursday full of storylines, surprising performances and a whole lot of beautiful weather. There are stars trying to avoid the cut, players bidding for another green jacket and those hoping to earn their first.
Here's how the current leaderboard looks.
While players like Adam Scott (three-under), Rory McIlroy (one-under) have yet to tee off, other contenders have already begun their pursuit of Bill Haas, Kevin Stadler (both four-under) and leader Bubba Watson (seven-under).
After a strong round on Thursday, Scott told Robert Lusetich of The Australian (subscription required) that his nerves were far less severe than in years past at the tournament now that he's won it:
There's no doubt winning the Masters last year had me a ­little more comfortable on the first tee than I've ever been in the past. Because I didn't have the legs shaking and nerves jangling for six or seven holes like usual, so that was enjoyable for me today.
Watson, of course, has already donned the green jacket, and his strong, early start makes him a serious danger to win this tournament again. How strong has his start been? Consider the following, from the PGA Tour on Twitter:
Bubba Watson hasn't made a bogey in 25 holes at the #Masters; he's tied for the lead at 4 under. pic.twitter.com/NOKpCYd29A

— PGA TOUR (@PGATOUR) April 11, 2014
Of course, Watson would go on to bogey No. 9 two holes after that tweet, but 26 straight holes reaching par or better is quite the accomplishment.
While Watson is balling, Phil Mickelson might be bailing after his wretched Thursday, in which he shot a 76. He's been better thus far on Friday, though, he hasn't managed to improve his score at the time of publication.
Another player looking to salvage a terrible Thursday is Dustin Johnson, who finished with a 77. An improved performance on Friday should help him avoid the cut, but its hard to see one of the trendier picks to win this tournament recovering and making a push to the top of the leaderboard in the next three days.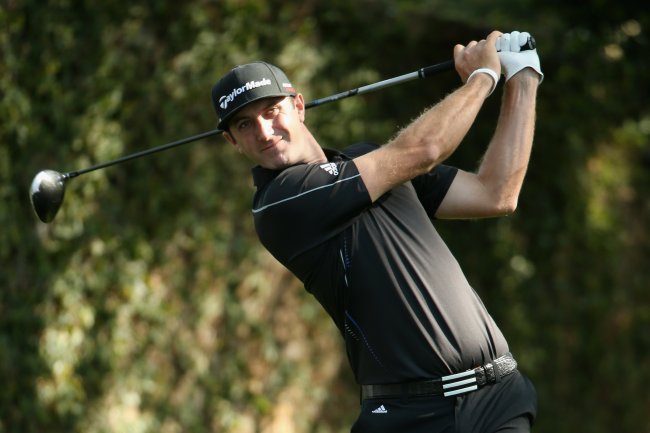 Andrew Redington/Getty Images
Players like McIlroy and Jordan Spieth, meanwhile, had solid performances on Thursday and could be lined for an improvement on Friday. McIlroy in particular has to feel he's only a few tweaks away from putting it all together at Augusta after he consistently hit greens on Thursday but struggled a bit with his putting, especially on the back nine.
The main contenders will separate themselves from the pretenders on Friday, and this weekend has the feel of a memorable one. It should be fun, friends.