What will it take for The Oakland Raiders to start winning again?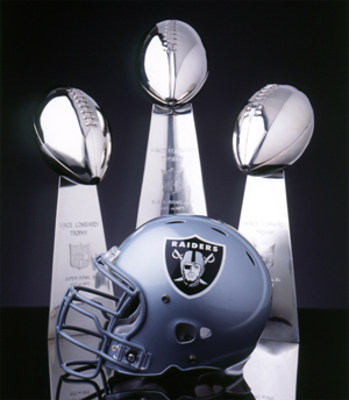 The "experts" claim Al Davis is crazy.The Draft guru's say he has no eye for talent.The Rival Nation say the organization is dysfunctional.Many say no one wants to work for Davis.Why all the hate and all these claims of the Raiders fan base "Drinking the Koolaide"?I'll tell you why.They are close to completing there puzzle of a complete team.What pieces are missing?I'll tell you...
Al Davis has to let Tom Cable do his job.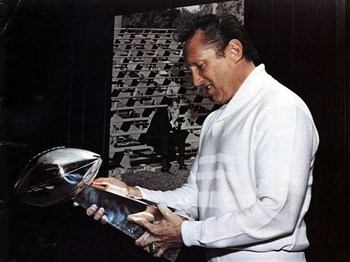 Al has to let the coach do his job and provide him with the coaches,players,and the tools to get back to winning again.So far,Al has done that by letting Tom bring in coaches who he thinks will help this team.Mr. Davis understands that Tom should be given at least 2 years to prove he can guide this team past .500.Everyone thinks that the recent draft picks had Al Davis's name written all over them,but i think they also had Cable's on them as well.Of course Al loves speed,but Tom Cable loves a hard work ethic.Every single draft pick has been a player who puts in that extra time to be better.That shows me Tom Cable has had a say in this years draft.Both are high value qualities anyone would want in a player.Last time i checked,you have to be fast to be an NFL player and a great work ethic only makes that player must better.
Tom Cable motivate his players and get them "Game Ready".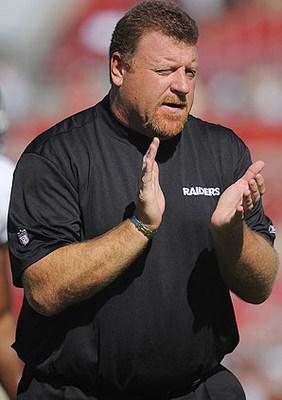 Now that Tom Cable has been given a chance at getting this team back to winning again,He'll have to keep his players motivated to practice hard,put in that extra time in the film room studying plays,and believing in winning again.Tom has his own hard work mentality and leads by example.He already has them believing after a year of media hate,coaching controversy,and disloyalty.That alone is something to be said.
Paul Hackett is going to have to "Perfect" JaMarcus play.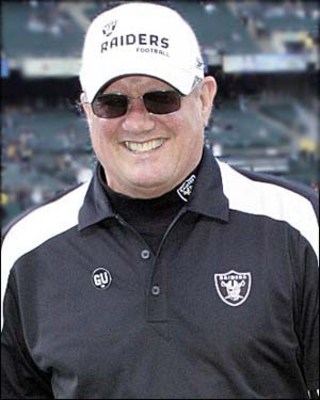 JaMarcus has a great teacher in Paul Hackett.Paul has taught some greats how to be great.He has been teaching for 40 years and has experience at the collegiate and pro level.He has helped teams to seven playoff appearances and four division winners.Paul should to be able to "tweak" JaMarcus play and mold him into a Pro Football Player.Bringing in Hackett was a big reason Jeff Garcia came here and those two will show JaMarcus how it's done.
The Raiders will have to eliminate injuries.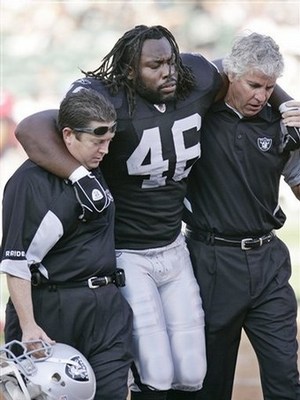 Last year was a bad start before we even played a regular season game.Too many players got injured in camp after a chemistry was being established.This can't happen this year for JaMarcus to put up better numbers.DHB and Micheal Mitchell have been reported "being sore" and have sat out of drills.I think they have been over committed to proving the "experts" wrong.Those two do have to prove they are worth the pick,but let's not over do it guys.Darren McFadden is also going to have to stay healthy in order for offense to also be successful.
The Defense is going to have to improve against the run.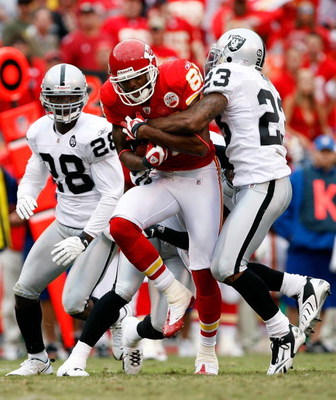 This is the year that Tommy Kelly had better do what he is getting paid to do or he will be sent packing.He showed little improvement last year,but he better bring it this year.With the addition of Ellis and the recent draft picks,they should bring more needed pressure on the opposing QB'S.With success of the Offense,the Defense should be off the field more often.Last year the D was on the field way more than they should have.
The Leaders will have to lead by example.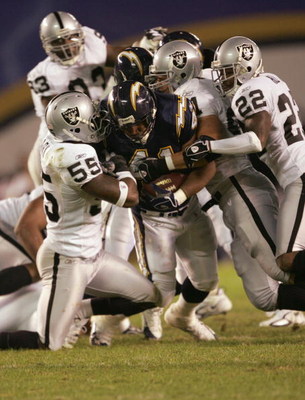 All the Leaders (Lorenzo Neal,Greg Ellis,Namndi)are going to have to show our young team how they prepare each day.They are going to have to get our team in believing that they are winners by preparing like one.I wish i could be in that locker room just before they come out to play San Diego.That is when a leader like Lorenzo will get this team motivated in believing they can beat those Chargers who has had our number for the last six years...........Is it Monday yet?
Keep Reading

Oakland Raiders: Like this team?