The world's top golfers continue to jockey for position in the second round of the 2014 Masters, but nobody has been able to convincingly separate from the pack.
That means a potential winner could emerge from almost anywhere on the leaderboard, which is an exciting concept for golf fans. There has been some movement near the top in the early going, but plenty of elite golfers will look to make a move later in the day.
Along with an updated look at the current Masters leaderboard, here are some in-depth predictions regarding players who will surge up the leaderboard during the second round.
Masters Leaderboard
Predicting Second-Round Risers
Rory McIlroy
With Tiger Woods out of the equation, Rory McIlroy entered the Masters as the prohibitive favorite. Although he didn't necessarily wow anyone in the first round of play, he put himself within striking distance of the leaders. The Northern Irish star shot a one-under 71, and there is definite room for improvement as the tournament progresses.
Golf's major tournaments have been quite unpredictable in recent years since almost anyone in the field can realistically win. With that said, McIlroy is one of two golfers to win multiple majors over the past 21 played, according to ESPN Stats & Info:
Parity in golf? Last 21 majors have been won by 19 different players. Only repeat winners are Rory McIlroy and Phil Mickelson.

— ESPN Stats & Info (@ESPNStatsInfo) April 11, 2014
McIlroy has two career major championships to his credit, and while he hasn't yet captured a green jacket, he certainly should have in 2011. McIlroy entered the final round of that tournament in first place by four strokes, but an epic meltdown led to a 15th-place result.
There is no question that McIlroy has matured and grown as a player since then, and he is in ideal position to make a move.
Steve Stricker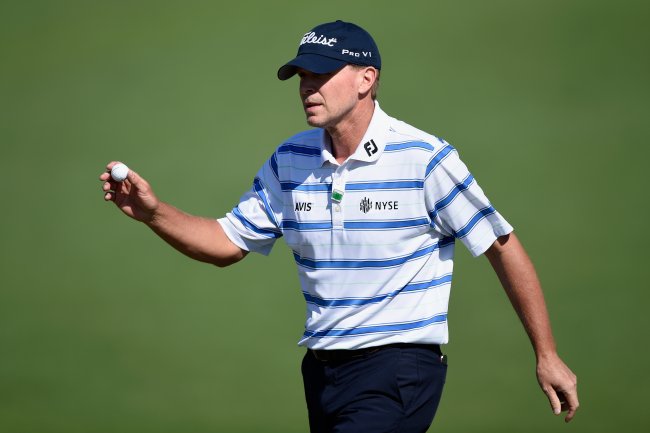 Harry How/Getty Images
At 47 years of age, some might feel as though Steve Stricker is on the downside of his career. The 12-time PGA Tour winner is as savvy as they come, though, and he is perfectly capable of hanging around long enough to become a factor in this tournament.
It is also important to note that Stricker likely has desperation on his side. He has yet to win a major despite a fantastic career, and it is unclear how many more realistic chances he will have. Because of that, Stricker will have a sense of urgency. If history truly does repeat itself, maybe Stricker will take a page out of Mark O'Meara's book, as suggested by Dave Shedloski of Golf World Magazine:
Mark O'Meara took the longest to win his first Masters, 15 tries. For those who like Steve Stricker this week, he'll be making 15th start.

— Dave Shedloski (@DaveShedloski) April 9, 2014
Stricker had an unassuming first round with an even-par 72, so he is essentially lying in the weeds. Stricker is very good at flying under the radar before ultimately making a charge. It may go unnoticed, but look for Stricker to improve his positioning in the second round as he postures for a weekend run.
Patrick Reed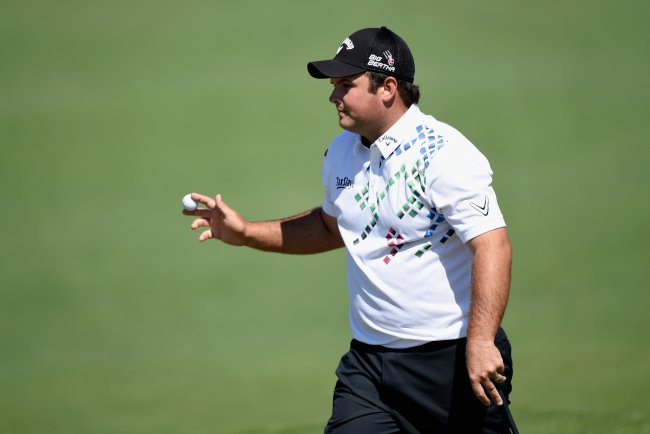 Harry How/Getty Images
As the hottest golfer in the sport right now, all eyes were on Patrick Reed entering the Masters. The 23-year-old Texan burst onto the PGA Tour scene seemingly out of nowhere with two surprising victories. Those wins were great, but there is no doubt that Reed would trade them in for a green jacket in a second.
Which lurking player is most likely to make a run at the 2014 Masters?
Reed wasn't great Thursday, but he certainly wasn't awful either. He was able to keep his head above water with a one-over 73, and he was fortunate in that no golfer was able to lay down an insane score and open up a huge lead.
Despite Reed's decent round, he wasn't at all happy with how he performed, per Dan Wetzel of Yahoo! Sports.
"I didn't hit a single solid shot all day," Reed said. "Well, I had one solid shot on 15, but everything else was either off the heel or off the toe."
To say that Reed has high expectations for himself is an understatement. He seems to believe that he played about as bad as possible, so that should bode well for him in the second round and beyond. Reed's first-round score wasn't horrible, so even some slight improvements will get him back in the hunt.
Based on the way Reed has played in 2014, it probably wouldn't be wise to count him out.
Follow @MikeChiari on Twitter