Little downtime resides between the opening round at Augusta and Day 2, where the shockers and favorites alike will continue to scratch and claw away from the group at the 2014 Masters.
One favorite stood strong on Thursday while a bevy of surprises climbed the board, but Friday is when things all gel at once now that each golfer has had one chance to run the course.
Here's a look at the leaderboard, which is updated by the minute during the action, followed by the biggest storylines to watch on Friday as the action unfolds.
Adam Scott's Quest for History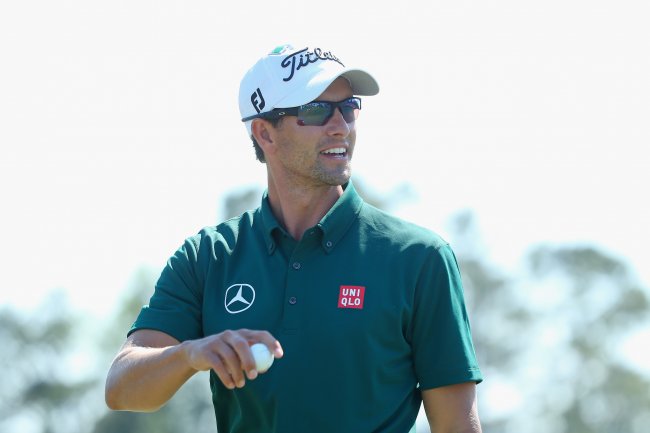 Andrew Redington/Getty Images
Can anything stop Adam Scott?
It doesn't seem like the course at Augusta can. Check out his recent dominance, per Mike O'Malley of Golf Digest:
Adam Scott's last six rounds in the Masters, going back to the final round in 2012: 66, 69, 72, 69, 69, 69. Eighteen under par, 69.0 avg.

— Mike O'Malley (@GD_MikeO) April 10, 2014
One masterful three-under 69 with five birdies later, Scott is in a serious position to ride the wave of momentum to history.
It's no easy task. Just three players in history have won back-to-back green jackets at Augusta, but the legendary Jack Nicklaus told Mark Beretta of 7 Sport that he thinks Scott has what it takes to accomplish the feat:
6 times @The_Masters champ Jack Nicklaus says winning a second green jacket is easier than the first. He thinks Adam Scott is a good chance.

— Mark Beretta (@MarkBeretta) April 10, 2014
The Australian has quite the head of steam and even looks to have the worst mistake of the past two years behind him after a double bogey on hole No. 12. Keep a keen eye on Scott Friday.
Phil Mickelson's Fight with the Cut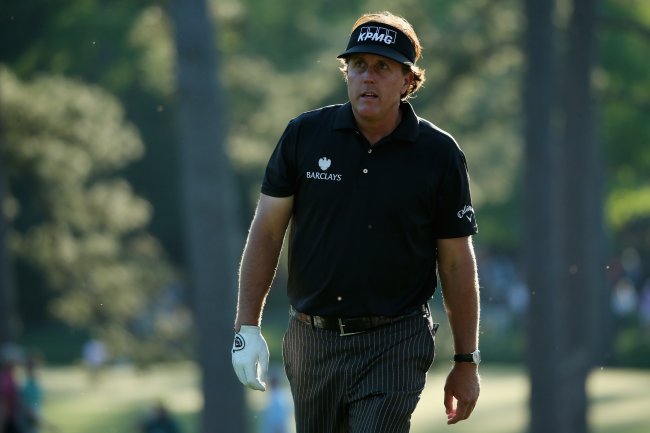 Andrew Redington/Getty Images
Let's flip to the opposite end of the spectrum for a bit, as Phil Mickelson finds himself a significant underdog after he self-destructed at points on Thursday.
Mickelson shot a 76 on the day, which has some such as ESPN Stats & Info noting the historical implications of the number:
Phil Mickelson's 76 matches his worst career opening rd Masters score. Also did it in 1997, the only time he's missed the cut here.

— ESPN Stats & Info (@ESPNStatsInfo) April 10, 2014
Mickelson posted a triple and double bogey on the mostly horrific day, which is quite the hill to climb when one considers none of the last five men to don the green jacket have posted worse than a bogey. He understands the daunting task as the cut line nears, per Kelly Tilghman of the Golf Channel:
"I've got a lot of work to do just to make the cut tomorrow. I've got a lot of issues."-Phil Mickelson on tying Masters career high 76

— Kelly Tilghman (@KellyTilghmanGC) April 10, 2014
In order to top the cut line and somehow get back in the conversation, Mickelson has to get comfortable again in all aspects. Anything less will send him home after just two rounds.
Can Bill Haas Stay Hot?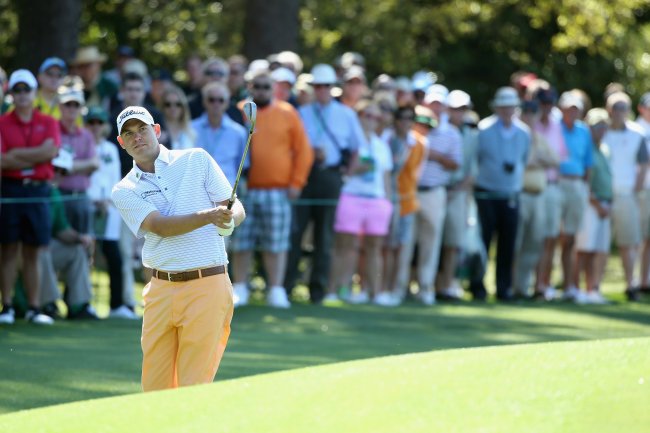 Andrew Redington/Getty Images
Who?
The overall leader, of course. Hass bucked some history of his own on Thursday, as captured by ESPN's Justin Ray:
Entering today, Bill Haas was a combined +31 in the 1st round of majors in his career.

— Justin Ray (@JRayESPNGolf) April 10, 2014
It was just one of those days. Who knows what has gotten into Haas as of late—perhaps it has something to do with him firing his brother. New caddie in hand, Haas hit six birdies on the day after opening on a bogey and never looked back.
Now the issue for Haas becomes simply staying alive. He's surpassed all expectations and personal history, but his issues this year have been hot starts (just not this hot) before cooling off. Against the best of the best at Augusta, Haas has plenty to prove.