So far, so good for Rory McIlroy.
The young superstar opened up play at this year's Masters with a one-under 71 on Thursday. While he could have scored even higher than that—his three-putt on 18 ended a solid day on a sour note—McIlroy will certainly head into Friday's action feeling pretty good about his prospects.
He's currently three shots behind leader Bill Haas.
Thursday had its own share of challenges, however, as he told Kyle Porter of CBS:
Rory: "I think anything under par was a good score. They set the golf course up very difficult for a Thursday."

— Kyle Porter (@KylePorterCBS) April 10, 2014
Still, he felt good about his play, as he related to RTE Sport:
Rory McIlroy: "I feel like I'm better prepared than I ever have been...I felt like I did a good job putting the ball in the right places."

— RTÉ Sport (@RTEsport) April 10, 2014
McIlroy will look to make slight adjustments and climb further up the leaderboard on Friday. According to ESPN, he's set to tee off at 1:59 p.m. ET alongside Jordan Spieth and Patrick Reed, the final group of the day.
You have to think that McIlroy can improve on his play on Friday. As Justin Ray of ESPN notes, his putting on the back nine really hurt him:
Why Rory McIlroy is 3 back: on back 9 today, he had 20 putts & 0 one-putt greens. Back 9 Sunday in Houston: 11 putts, 5 one-putt greens.

— Justin Ray (@JRayESPNGolf) April 10, 2014
Clean that up, and his score could really jump. On the other hand, he was getting to the greens with title-winning consistency:
Rory greens in regulation in 1st round of 2 major wins: 17/18, 15/18. Hit 15 of 18 today - 24 for last 30 dating to last week.

— Justin Ray (@JRayESPNGolf) April 10, 2014
That bodes very, very well for him moving forward. Expect him to clean up his overall game on Friday.
Players like Bubba Watson and Adam Scott (both former winners, both three-under after Thursday) are going to be around for the long haul. A player like Haas could continue to surprise and push the field. Other contenders will surely emerge.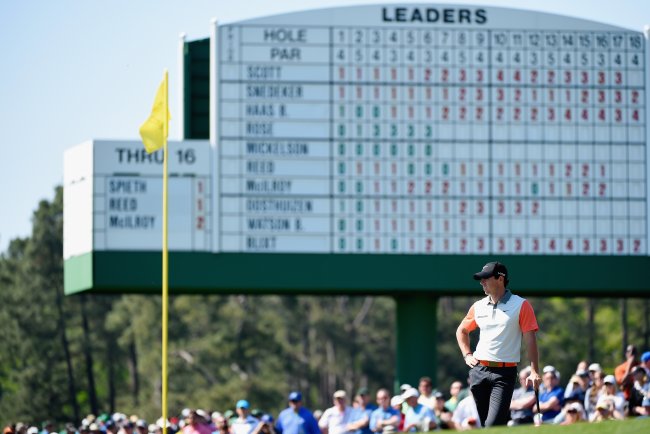 Harry How/Getty Images
But despite a course that was a bit more difficult than usual on opening days and suspect putting, McIlroy kept himself snug with the leaders. His goal should be to replicate his performance or improve slightly—it's hard to imagine him dramatically improving on Friday.
Why?
Well, because in every single tournament this year, he's shot better in the first round than he has the second. Sometimes, that was inevitable—he shot a 63 to open the Honda Classic, and a 65 to open the World Golf Championships—but even when he started more modestly, he regressed slightly on the second day.
At his most recent tournament, the Shell Houston Open, that meant he went from a two-under 70 to a one-under 71 on the second day, hardly a concerning dip in play. But if recent trends hold, McIlroy probably won't be dipping into the 60s come Friday.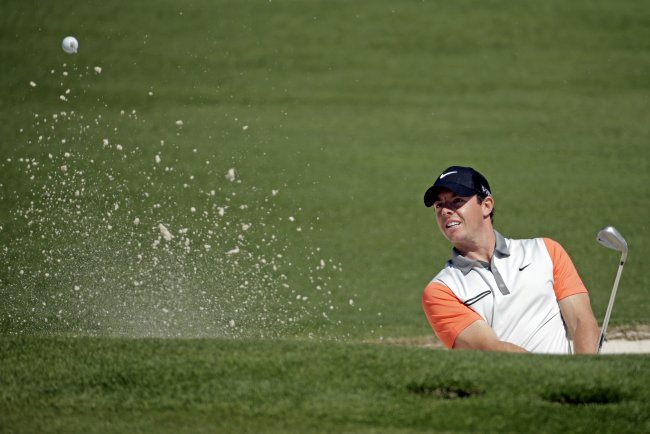 Chris Carlson
The counter-argument, of course, is that in the last two years in Augusta, he's improved his score on Friday. So, that recent history would suggest he'd shoot better tomorrow.
One way or another, expect another solid day of play from McIlroy. He seems particularly motivated to earn his first green jacket this season, and his start on Thursday was strong enough—and the areas where improvements need to be made seem manageable—that McIlroy looks like a strong contender at this year's Masters.