Tennessee Football VS The SEC through the Ages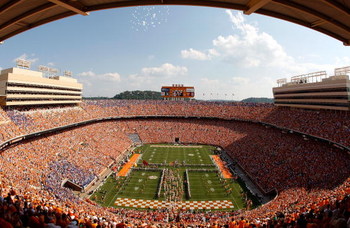 Every school always wants bragging rights on each other. Especially in a power conference such as the SEC.
Tennessee has many rivals in the SEC since it began in 1933. Alabama, Kentucky, Vanderbilt, Missisissippi State, and Ole Miss were constants on Tennessee's schedule up to 1992.
After league expansion Florida, Georgia, and South Carolina became constants on the schedule. Alabama, Ole Miss and Mississippi State went to the Western Division. After that Tennessee only kept Alabama as thier constant from the West side.
This slide show is for informational purposes only. I figure that some current fans dont know that much about the history of these teams playing each other.
This is especially true for teams fans like Florida, who act like thier Gators have always been atop the standings.
I just have a sneaking suspicion those guys where Miami Fans in the 80's, Florida State fans in the 90's and probably Miami again in the early 2000's. I'm just saying you didn't see that fanbase as big as it was until Spurrier and Meyer came to town.
That's fine though, because either they are not as loyal or just have that luxury. In Tennessee we have the Vols, and then if you really glutten for punishment their is Vanderbilt or Memphis.
Alabama has the Tide and Auburn. Mississippi has the Reb's and Bulldogs. Georgia has the Bulldogs and if your spineless and dont want to be an SEC fan, there is always the Yellow Jackets. Personal opinion Georgia Tech left the SEC because of too much competition.
This is all in good fun, as I am just talking smack because thats what college football fan's do. I have composed a slide show of how my beloved Vol's have fared in the past against thier conference foe's. Some good and some bad. But at the end of the day win or lose, I will always be all-Vol. As I am sure my fellow Tennessee fans will too. Unless Vandy goes 12-0 next year then I might have to change my wardrobe. Right Florida fans. Joke
The Hated Alabama Crimson Tide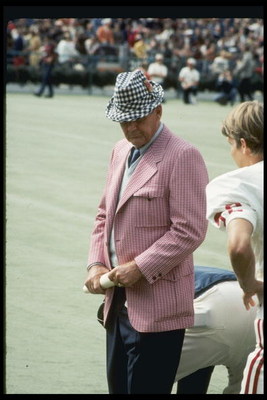 With 91 games played anyone can see this is an historical matchup. Alabama leads the series 46-37-8.
First game vs Alabama- 1901, 6-6 TIE
First game vs Alabama in the SEC- 1933, 12-6 ALABAMA WIN
Last game vs Alabama- 29-9 ALABAMA WIN
Big 12 rejects: Arkansas Razorbacks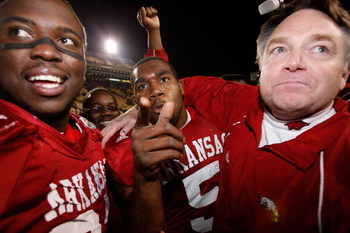 These two teams did not play regularly until 1992, with Arkansas coming over from the Southwestern Conference. Tennessee is 13-3 against the Razorbacks all time.
First game- 1907, 14-2 Tennessee win
First SEC game- 1992, 25-24 Arkansas win
Liberty Bowl-1971, 14-13 Tennessee win
Cotton Bowl- 1990, 31-27 Tennessee win
Last game- 2007, 34-13 Tennessee win
Auburn (Alabama Usually Beats Us Rednecks) Tigers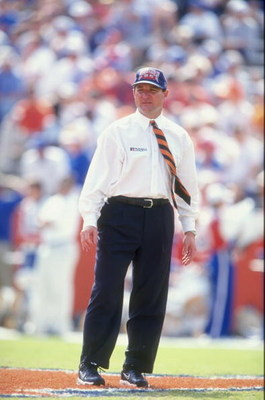 The Vols just dont have any luck against the state of Alabama. In 50 games vs Auburn ,Tennessee is 21-26-3.
First Game- 1900, 23-0, Auburn win
First SEC Game- 1935 13-6, Tennessee win
SEC Championship Game- 1997, 30-29 Tennessee win
SEC Championship Game- 2004, 38-28 Auburn win
Last Game- 2008, 14-12 Auburn win
The Florida (No Excuse For Ever Losing With The Talent In That State) Gators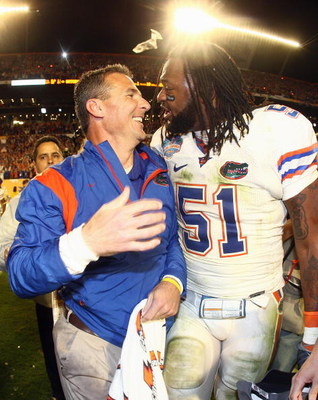 Tennessee's newest rivalry. This series is tied all time 19-19. The Vols better start winning soon or they will have another cloud over thier heads.
First Game- 1916, 24-0 Tennessee Win
First SEC Game- 1933, 13-6 Tennessee Win
Gator Bowl- 1969, 14-13 Florida Win
Last Game- 2008, 30-6 Florida Win
The (Just Not Quite Good Enough) Georgia Bulldogs
Tennessee leads this series 20-16-2. These 2 didnt start going at it regularly until 1992 with the league expansion.
First Game- 1899, 5-0 Tennessee win
First SEC Game- 1936, 46-0 Tennessee win
Last Game- 2008, 26-14, Georgia win
The (When's Basketball Season?), Kentucky Wildcats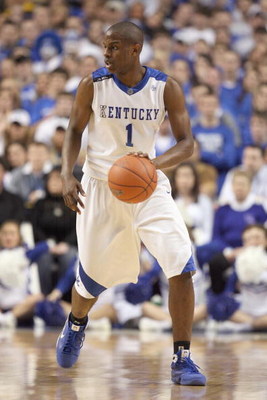 Though it is a historical rivalry, this one has turned into somewhat of a joke lately with Kentucky's last win coming in 1984.
First Game- 1893, 56-0 Kentucky win
First SEC Game- 1933, 27-0 Tennessee win
Last Game- 2008, 28-10 Tennessee win
The LSU Tigers(Who Wears White at Home Anyways?)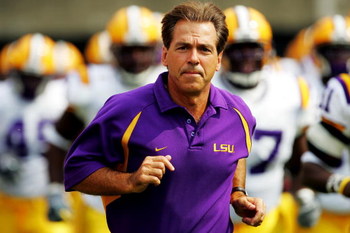 I'm sure I just made some enemies with that painful memory posted above. Tennessee owns this series 20-7-3.
First Game- 1925, 0-0 Tie
First SEC Game- 1933, 7-0 LSU win
Astro-Blue Bonnet Bowl- 1972, 24-17 Tennessee win
SEC Championship Game- 2001, 31-20 LSU win
SEC Championship Game (Last Game)- 2007, 21-14 LSU win
The Mississippi (Politically Incorrect) Rebels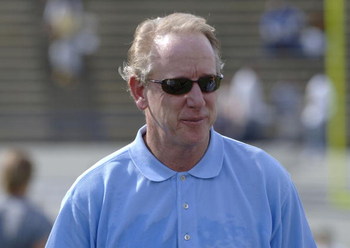 From 1959-1967 Mississippi got 8 of the 18 wins in this series. Besides that Tennessee has dominated the Rebels with a combined record of 43-18-1.
First Game- 1902, 11-10 Tennessee win
First SEC Game- 1933, 35-6 Tennessee win
Last Game- 2005, 27-10 Tennessee win
The Mississippi State (Give Us Our Cowbells Back) Bulldogs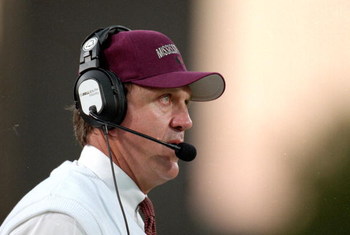 Tennessee fan's almost consider this an automatic win, in the modern era. However, these 2 teams use to really battle it out. Tennessee has the series in thier favor 28-15-1
First Game- 1907, 11-4 Tennessee win
First SEC Game-1933, 20-0 Tennessee win
SEC Championship Game- 1998, 24-14 Tennessee win
Last Game- 2008, 34-3 Tennessee win
(The Sold My Soul To Spurrier and It Hasn't Work Out) South Carolina Gamecocks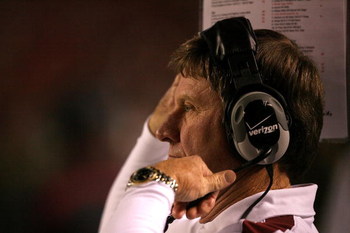 Once a joke on the schedule, South Carolina has been more of a threat as of late. However, Tennessee still has thier number through time with a 21-4-2 edge over the Gamecocks.
First Game- 1903, 24-0 South Carolina win
First SEC Game- 1992, 24-23 South Carolina win
Last Game- 2008, 27-6, South Carolina win
(That Other Tennessee Team) Vanderbilt Commodores
Tennessee has really beaten up the smart kids down the road from Nashville in this series. Tennessee owns it 70-28-5.
First Game- 1892, 12-0, Vanderbilt win
First SEC Game- 1933, 33-6 Tennessee win
Last Game- 2008, 20-10 Tennessee win
Overall Record Against The SEC
In 495 Games since the conference was established Tennessee is 313-162-20. Tennessee should continue thier race to SEC dominance with the new coach at the helm.
Keep Reading

Tennessee Volunteers Football: Like this team?