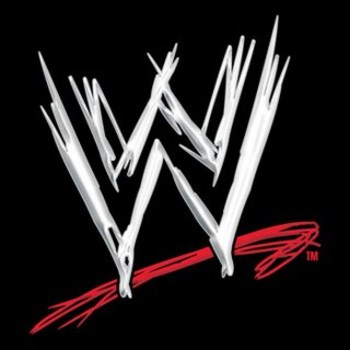 These are my top ten finishers of this decade. I am not saying that this the truth but that this is my opinion and am hoping you agree with my opinion.
This list is going with finishers from this decade, so no Attitude Era in this at all. Remember this is my top ten; you don't have to like it, but I hope you will. I am a new writer and this is my first article. If i get a good response to this I will start to write more
10. Whisper in the Wind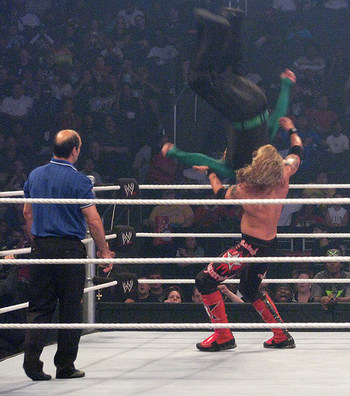 This finisher always looks good especially, if Jeff Hardy hits it out of nowhere.
9. Sharpshooter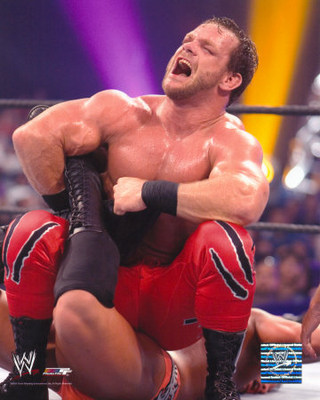 Imagine having your legs twisted in a awkward position and someone applying pressure on your back at the same time.
Ouch, huh?
This brutal submission finisher has been used by many wrestlers including The Rock, Bret Hart, Edge, and the late Chris Benoit.
8. Twist of Fate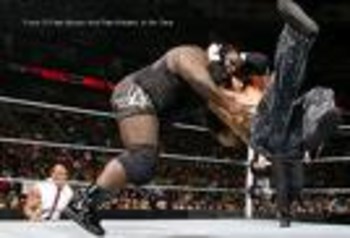 This brutal variation of a Cutter can be used anywhere, including at the top of a ladder.
You heard me: at the top of a ladder; if you don't believe me ask, Edge. This finisher is used by both Jeff Hardy and Matt Hardy.
7. The Walls of Jericho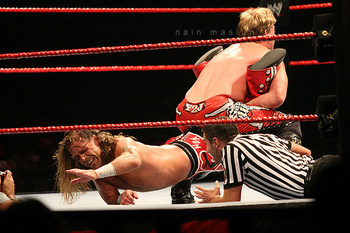 This brutal variation of the Boston Crab was Chris Jericho's original finisher. He can lock the walls on you at any time.
If you don't believe me, then step in to the ring and break the walls down.
6. Edgeucation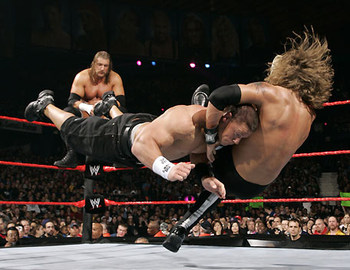 Edge's version of a lifting DDT really hurts. Edge has the best DDT in WWE right now.
5. Sweet Chin Music/Superkick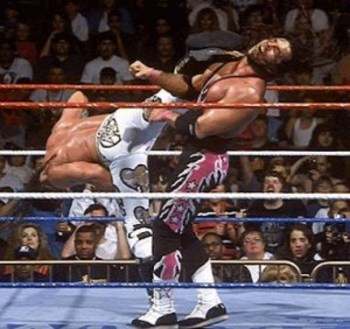 This is the most devastating kick finisher in WWE; after all, you can hear it anywhere in the arena.
This brutal kick is used by many superstars including Shawn Michaels, John Morrison, and Umaga.
4. Pedigree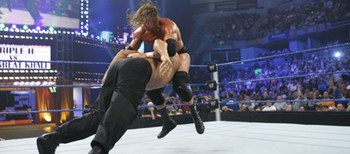 Triple H has one of the most original and painful finishers in the industry right now, and he can hit it on anyone.
3. Spear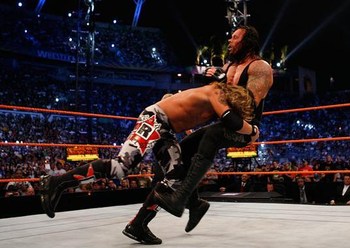 Edge's version of a running takedown is the most lethal takedown finisher in WWE.
2. Codebreaker
Both knees to the face! Good God Almighty! That's JR whenever Y2J hits the codebreaker.
10. Rko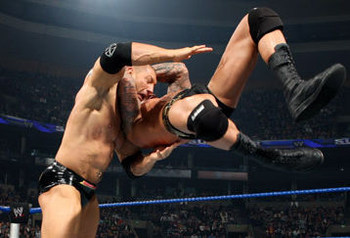 The greatest wrestler ever to step in a ring also has the greatest finisher to be used in the ring.
Randy Orton has dropped everyone with the RKO and will be doing that for a long time, building his legacy.
Keep Reading