Tap, Snap or Nap: The Top 10 Most Feared Ground Fighters on Earth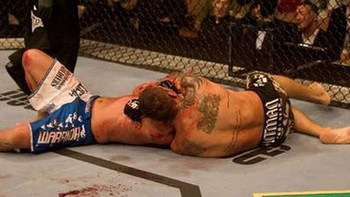 Ever since Royce started tearing through Karate black belts, Kung Fu masters and one-gloved boxers all the way back in the first Ultimate Fighting Championship, the ground was established as a necessity for any fighter who wanted to survive for more than a minute or two.
The following are the most fearsome ground fighters in MMA today, Jiu Jitsu practitioners, Judokas, Sambo artists, Submission Wrestlers, and Freestyle Wrestlers all feature—Fighters that you don't want on top of you, underneath you, or generally anywhere near you in a fight.
10. Antonio Rodrigo 'Minotauro' Nogueira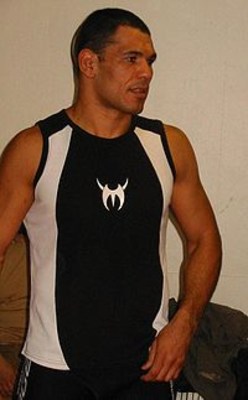 Nogueira is not the best pure grappler in MMA, far from it. In pure grappling, Werdum, Garcia, Jacaré and the like, would likely tear him apart.
But Nogueira has three things that make him a better MMA submission artist: heart, cardio, and chin. You can outbox him, you can kick his head as hard as you can, you can drive his head into the canvas with a powerbomb, you can even sit in his guard for 20 minutes, hammering his face until it's broken, but he will not stop.
While the aforementioned grapplers would beat him in pure BJJ, they would get KO'd by much lighter blows that Nogueira shrugs off.
Bas Rutten said it best: 'You can kill him, but he will come back from the dead, and he will submit you.'
9. Demian Maia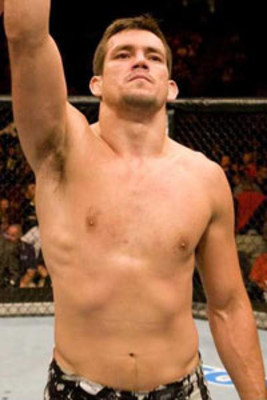 One of the greatest Jiu Jitsu practitioners on earth, Maia has accumulated a perfect 10-0 MMA record, submitting eight opponents along the way and TKOing another, only being to decision once.
Watching him fight on the ground is somewhat akin to watching a spider at play; the inevitability of the outcome, the helpless struggling of the opponents—It's like Maia is Royce Gracie and everyone else is just...well, everyone else.

While being one of the best MMA grapplers, Maia is also one of the best pure grapplers on earth, having won the 77-87kg class in ADCC 2007, coming second in 2005, and having several Mundials medals also.
Maia will fight Nate Marquardt at UFC 102, and if he wins, he should be granted a shot at the middleweight belt, and we can truly see if he can make history.
8. Josh 'The Babyfaced Assassin' Barnett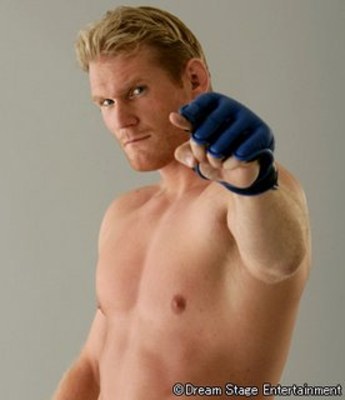 A large wrestler with great top control, ADCC experience, and ground and pound, Barnett poses a difficult matchup for any heavyweight.

TKOing Randy Couture when he was just 24, he became the youngest man to hold a UFC belt, but a steroid scandal sent him to PRIDE, having never lost the title.

To date, Barnett has come closest to submitting Nogueira, having a deep kneebar locked in at the round's end. Many argue that he would have forced Nogueira to tap had he been given a few more seconds—or blown Nogueira's knee in the process.
Barnett has an opportunity to become the number one fighter in the world on August 1st, when he takes on Fedor Emelianenko at 'Trilogy.'
7. Georges 'Rush' St.Pierre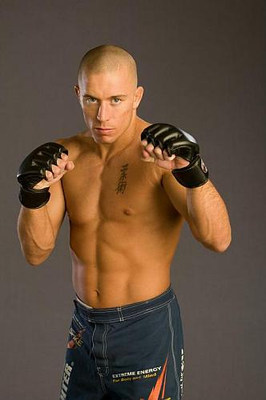 GSP is an olympic calibre wrestler with brutal ground and pound and with a black belt in Jiu Jitsu and to top it all off, he has limitless cardio as well. Know what that means?
He's going to take you down, he'll pulverize your face with elbows and your kidneys with knees, and he's going to power out of every submission attempt you throw at him. And he's going to do it over and over again.
His beat downs of Hughes, Serra, Fitch and Penn were viciously lopsided, big brother style beatings, where the fights are against the best in the division but still completely one-sided—almost like watching heavyweights fight lightweights.
6. Rousimar 'Toquinho' Palhares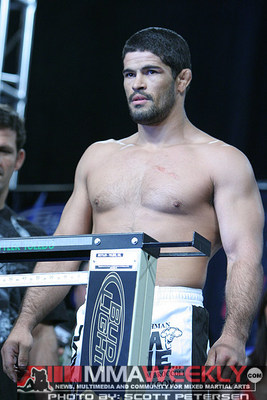 Palhares is a Jiu Jitsu black belt with a preference for leg locks and a tendency to finish them—often violently. He sticks to his game plan well, and will do whatever he can to avoid striking and find a limb to snatch.
His takedowns and persistency in getting those takedowns are good enough that nearly anyone can expect to go to ground with the stumpy Brazilian at least once—Dan Henderson did, and he was a two time Olympian, and almost fell into a heel hook/kneebar after only a few seconds on the mat.
At only 29 years of age, his career is looking good, but needs to start taking on and submitting the upper echelon of middleweights.
5. BJ 'The Prodigy' Penn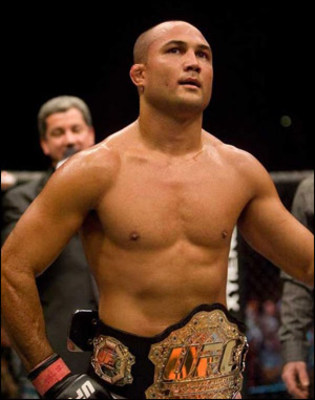 A Mundials Jiu Jitsu champion with awesome positional and transitional grappling, you do not want to be on your back with BJ on top of you.
Joe Stevenson found this out the hard way. After opening a ferocious gash on Stevenson's forehead with elbows dropped from mount, Penn finished him off with a rear naked choke that looked like something from a murder scene, with Stevenson bathed in blood—blood which Penn licked from his gloves moments later.

Most worrisome of all for opponents, Penn's boxing and takedown defense are so good, that rarely does he even truly need to use his grappling to win a fight.
4. Fedor 'The Last Emperor' Emelianenko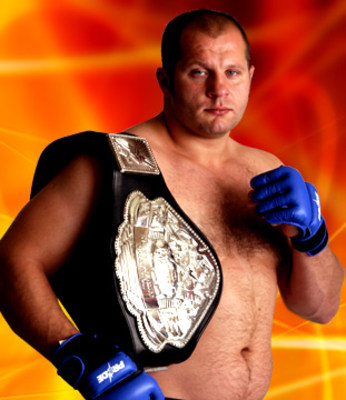 Fedor's speed and flexibility off his back are as good as anyone in the heavyweight division, and many below, too. His out of nowhere armbar on Coleman, his sweep to escape from full mount under Nogueira to dominant position in the blink of an eye, are things to marvel at.

Fedor has two modes, from what I see: 'Competition Mode' and 'Elimination Mode.' Take the armbar attempt against Hunt for example.
He felt Hunt was going to tap, so he let up. Hunt later escaped, applied an americana to Fedor's arm, which the Russian escaped from, and Fedor then applied a kimura—a kimura which had Hunt screaming in pain.

The same thing happened with Fujita, only this time, finishing with a windpipe choke that left him on the ground for several minutes after the end of the fight.
But this is only the beginning. Fedor's ground and pound is the best, bar none, of any MMA fighter.
Fedor/Nogueira I and Fedor/Herring were nothing short of brutality. Both suffered severe facial injuries, and both were pretty much helpless against the onslaught.
This was astonishing against Nogueira, who possessed the most dangerous guard in the world, and it was as if Nogueira was trying to submit a ghost.
Mauro said it best: 'It's like he's gone before it's even put on.'
3. Renato 'Babalu' Sobral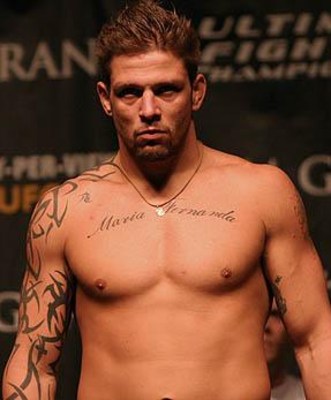 Another Brazilian Jiu Jitsu black belt, the best way to describe Babalu is, in a word, intense. Covered head to toe in tattoos, and with a stare like you just killed his dog, he looks like someone who just got out of jail, and has the criminal record to match.
His most infamous moment came in 2007, when he locked in an anaconda choke against David Heath, and forced him to tap. But Babalu refused to release the choke, and it was not until after Heath was unconscious that he was released—with a face full of his own blood, looking like a victim from a horror movie.

The loss caused Babalu to be cut from UFC, but he has since had a successful run in Strikeforce and Affliction and will be fighting Gegard Mousasi at 'Trilogy.'
2. Frank 'The Baddest Man on the Planet' Mir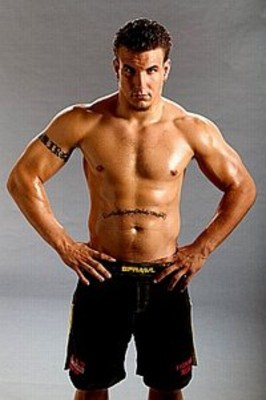 Mir is another example of a very good—but not great— grappler who has a ferocious killer instinct; he will snap your limbs and be happy to do it.

A Jiu Jitsu black belt, Mir's first truly impressive submission win was over the former ADCC and Mundials champion Roberto Traven, who he submitted by armbar, but this, while being a huge achievement, was not his most famous work.

His armbar finish against Tim Sylvia—in which Sylvia's forearm snapped-was something no fan will forget, and it allowed Mir to win the UFC belt.

He then had to vacate the belt due to his motorcycle injury which threatened his career, causing a break in his ulna and tearing all the ligaments in his knee. But Mir came back stronger, making Lesnar tap in 90 seconds, and more recently TKOing Nogueira (who had never been stopped in his MMA career).
1. Masakazu 'Ashikan Judan' Imanari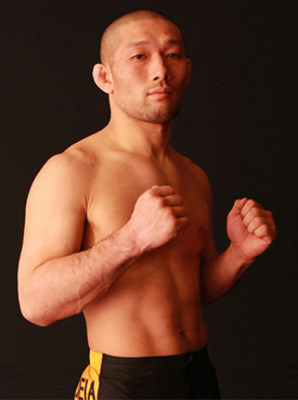 Some may regard this as a strange choice, but looking at Imanari's long career of maiming people, he was the obvious choce.
If Imanari has a hold on your leg, the first thing you think of is not 'Am I going to lose this fight?'
The first thing you think of will be 'Will I ever be able to walk again?'
The former PRIDE and current DREAM star's ruthlessness is unparalleled in MMA-Jean Silva, Jorge Gurgel and Mike Thomas Brown are some of the names on Imanari's extensive injury list—every one suffering from the Ashikan Judan's fearsome leg submissions.

The judoka and Jiu Jitsu brown belt is not the best grappler on earth, far from it, but I'll roll with Maia, Jacaré or Roger Gracie long before rolling with Imanari and I'd be willing to bet that even grapplers that are technically superior to him feel a unique nervousness when facing him that they don't get with anyone else

If there is ever a movement to ban leg locks in MMA, because of them being too dangerous and having to high an injury rate associated with them, footage of this man will be their number one argument.
Honourable Mentions:
Shinya Aoki, Ricardo Arona, Satoru Kitaoka, Miguel Torres, Ronaldo 'Jacaré' de Souza, Vitor 'Shaolin' Ribeiro, Mauricio 'Shogun' Rua, Paulo Filho.
Keep Reading