Manchester United thumped an abject Newcastle United side, 4-0, as they warmed up for their Champions League quarter-final second leg against Bayern Munich in style.
After two wins and a draw in the past seven days, David Moyes has enjoyed arguably his best week as Manchester United boss to date. His side will go to Munich with confidence after a performance bristling with ingenuity, confidence and dynamism up in the Northeast.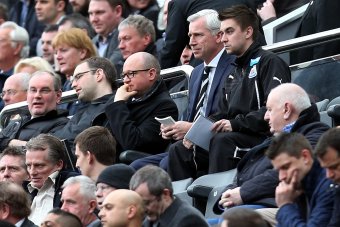 Scott Heppell
As for the vanquished Newcastle United and Alan Pardew, their season is fast descending into farce. They've conceded 11 goals and scored none in their last three games, and they very much resemble a group of players who can't wait for the season to come to an end.
Stranded in mid-table, they have absolutely nothing to play for, and it's been all too apparent in their last few outings. Especially in this one, as the Red Devils ran riot.
Here, we give you all the latest reaction from both managers after the clash at St James' Park and look at what this result will mean for both sides in the remaining weeks of the campaign.
David Moyes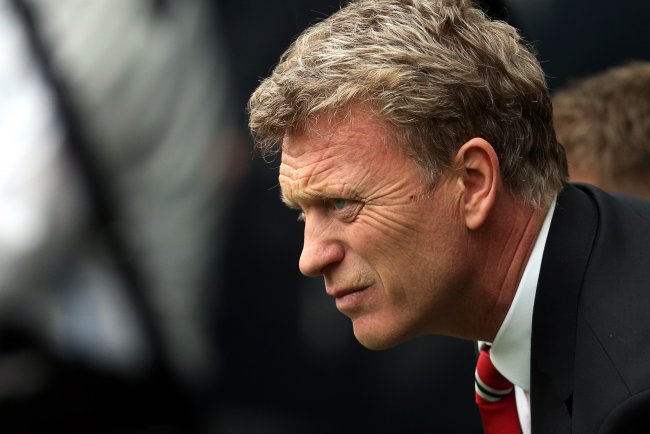 Scott Heppell
The under-pressure boss rotated his side ahead of this one, and there was a freshness about United's play that has been lacking in recent weeks. Moyes fielded Shinji Kagawa and the excellent Juan Mata, both of whom caused Newcastle no end of problems.
Moyes reserved special praise for the Spaniard, though, who scored two and created one of United's goals:
David Moyes on @JuanMata8: "He can assist, he can score goals... his backheel for the fourth goal was a bit of magic." #mufc

— Manchester United (@ManUtd) April 5, 2014
Moyes also paid tribute to the fringe players he drafted in for this one, per BBC Sport:
I always believed I had options and a squad of players who could come in and play. I've said all season that we have a really good squad of players and we showed that today. They played well and deserved the victory.

The focus could only be on this game but you could see we've left a few players at home and not played a few players. We are hoping they will be fit for Wednesday night's game at Bayern Munich.
They'll go to Munich in great spirits. Especially with the news breaking after their win on Tyneside that the Red Devils are "very hopeful" that Wayne Rooney will be fit for the clash at the Allianz Arena, per Steve Bower of BBC Sport's Steve Bower.
Alan Pardew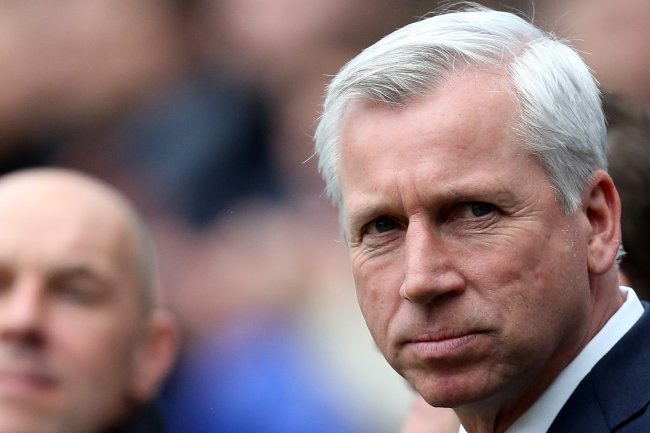 Scott Heppell
For the Newcastle boss, things are looking increasingly bleak. His conduct on the sidelines has been deplorable this season, but his team's performances on the pitch will be a much bigger concern.
The Magpies were absolutely awful against Southampton last weekend, and they were probably even worse against United in what was their second consecutive 4-0 defeat. But Pardew was quick to dispel the notion his side lack spirit, as he bemoaned the absence of injured players, per BBC Sport:

It was a tough afternoon for us and we weren't at our best.

We are lacking a bit of quality at the moment and we are trying to get that on the pitch. We had some good effort and commitment today, certainly better than Southampton, but I'm afraid it wasn't good enough against a decent Manchester United.

We have got loads of players missing and it is really hurting us at the minute. We are desperate to get another three points, a win and a goal for them (the fans) but it is just not happening for us at the moment.
Pardew, who was in the stands serving out his ban for head-butting Hull City midfielder David Meyler, actually left his seat five minutes early. A sight that certainly riled some of the Geordie faithful:
Pardew's left five minutes early. Great example for your players, Alan. #NUFC 0-3.

— NUFCfans.co.uk (@nufcfans) April 5, 2014
The Toon Army faithful will be desperate to see a reaction in their next outing, but with their manager in the stands and their players without any kind of incentive, it's difficult to see where that spark is going to come from.