WrestleMania 30 may get a lot more interesting if Stone Cold Steve Austin's prediction comes true.
Speaking on the most recent edition of his podcast, the former WWF champion said that he thinks CM Punk will make his return to the company on Sunday (h/t Geno Mrosko of CagesideSeats.com):
I'm telling you, I'm going to stick to my prediction that CM Punk is going to make his return at WrestleMania 30 in New Orleans. I made this prediction two months ago here on the show. It's been a long time, I think he's cooled his jets, he's got some rest, and I think it's time to get back to work. I don't see him participating in a match but it would be great to see him in a run-in to establish himself, to entrench himself immediately in a memorable and just a great moment, and I would say plant himself firmly in the middle of an angle, because he would be the angle, by attacking whoever he sees fit to attack or asserting his presence rather, whatever the case may be.
Since he walked out on the company back in January, CM Punk's status has been the subject of much discussion. Did he legitimately leave WWE in the lurch ahead of the build for WrestleMania 30, or is it all a part of a bigger storyline?
Either way, the fact that WWE hasn't completely disavowed its former star leads many to believe that the bridge between the company and Punk hasn't been burned completely.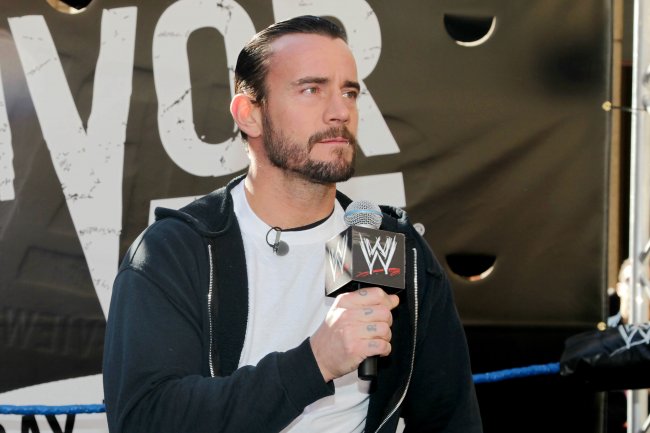 DAVE ALLOCCA
WWE also released a statement to say that the Straight-Edge Superstar hasn't been released from his contract, via F4WOnline.com.
Punk has remained silent on social media since sending this somewhat cryptic tweet back on Jan. 27:
Thanks for all the support. Keep being you guys, it's pretty cool.

— Coach (@CMPunk) January 27, 2014
If he's going to make a dramatic return, where better than on the biggest stage of all of wrestling at WrestleMania?
The precedent has been set before, as the Ultimate Warrior shocked everybody when he helped Hulk Hogan in the main event of WrestleMania VIII.
One option for Punk on Sunday would be to interfere in The Undertaker vs. Brock Lesnar match. He has history with both men, most recently Lesnar. He may want to prevent Lesnar from being the guy to break The Undertaker's WrestleMania unbeaten streak.
The other logical choice is for Punk to help Daniel Bryan win the WWE World Heavyweight Championship. Punk is all about upending the power structure, so he'd want to see The Authority knocked down a peg.
No matter the circumstances, if CM Punk does appear at WrestleMania 30, it will be one of the biggest talking points from the pay-per-view.