The NFL may take a backseat to basketball this time of year, but with so many major names potentially on the move, it is increasingly difficult to ignore the happenings around the league.
Plenty of quality veterans remain on the market as the draft approaches. It is under-the-radar signings this time of year that can make the difference—think Daryl Smith joining the Baltimore Ravens to little fanfare a season ago.
In a bit of a twist, there are also some major names who may be on the move sooner rather than later. Here's a refresher as to how the most noteworthy offseason situations are progressing.
Ryan Clark to the Legion of Boom?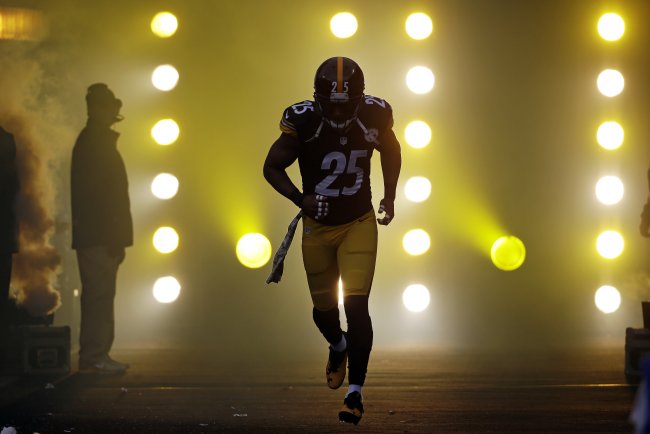 Gene J. Puskar
As if the Seattle Seahawks need another quality player in the defensive secondary.
At 34 years old, Ryan Clark is on the market after eight years of service with the Pittsburgh Steelers. Clark has something to offer as a backup or rotational player, which are roles he would fill in Seattle, with Earl Thomas and Kam Chancellor hogging the starting gigs.
According to Aaron Wilson of the National Football Post, Clark in fact did visit Seattle. The No. 45 overall safety in the NFL last year, according to Pro Football Focus (subscription required), Clark would be a sound addition, as his coverage and blitz skills graded out the highest of all categories last season.
Another efficient pass-rusher on passing downs would be a great addition for the Seahawks. Even better, Clarke will presumably come at an affordable price, all things considered. Don't be shocked if a deal gets done in the coming weeks as the market sets Clark's price and he settles for a shot at a ring.
Two Mystery Teams in 'Deep Negotiations' With DeSean Jackson?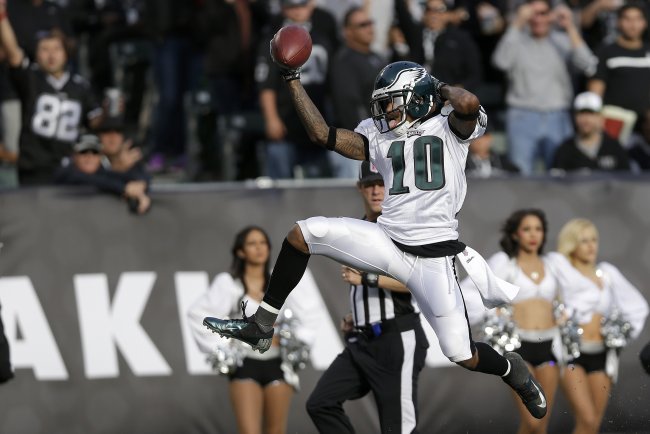 Marcio Jose Sanchez
The DeSean Jackson saga continues.
Easily the hottest name in the NFL at the moment, plenty of teams have publicly stated whether they have an interest in the former Philadelphia Eagles wideout. But ESPN's Ed Werder has a jarring piece of info:
I'm told that two teams not identified publicly as having interest in DeSean Jackson are in deep negotiations with the former Eagles WR

— Ed Werder (@Edwerderespn) March 31, 2014
So two unknown franchises are in the fold. This rules out a team like the Washington Redskins, who have already set up a visit, according to Ian Rapoport of NFL.com:
DeSean Jackson visits #Redskins this afternoon. His visit & medical work will span thru Tuesday. #Raiders, #Bills among others in the mix

— Ian Rapoport (@RapSheet) March 31, 2014
It is already public knowledge that teams like the Oakland Raiders and Buffalo Bills have interest, too:
While #Redskins get the 1st visit with DeSean Jackson & #Raiders do research, don't rule out #Bills as a serious suitor. They are in contact

— Ian Rapoport (@RapSheet) March 30, 2014
Raiders safety Charles Woodson is one player who wants to see Jackson don the silver in black, as he told ESPN radio affiliate 95.7 The Game, via Paul Gutierrez:
"But when you talk about bringing in a guy as talented as he is, and you have that opportunity, I think you take a shot at it," Woodson said. "And I think where we are as a team, we need all the playmakers we can have, and adding that guy would definitely help take us to the next level."
Unfortunately for Woodson and the Raiders, there are reportedly two unknown teams in the fray. Monitor the situation closely, as Jackson is an elite player who can alter the landscape of the league once he puts ink to paper.
A New Contender Emerges for Chris Johnson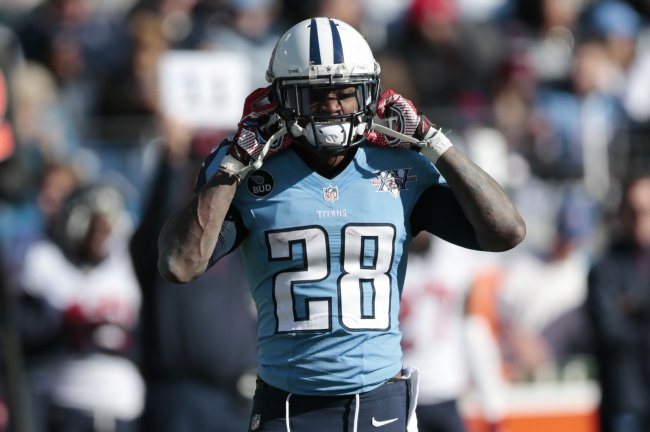 Wade Payne
The Tennessee Titans continue to clutch Chris Johnson as trade bait, but the writing has been on the wall for some time that the team appears ready to cut him if nothing comes to fruition, per Jason La Canfora of CBS Sports:
Titans very likely to release RB Chris Johnson next week after failed trade attempts. Would draw strong interest as FA as DeSean Jackson did

— Jason La Canfora (@JasonLaCanfora) March 28, 2014
The deadline before offseason workouts looms, but a new team may be Tennessee's saving grace, according to Manish Mehta of the New York Daily News:
Jets whiffed on top free agent RB choice: Donald Brown. Missed out MJD too. #NYJ has some level of interest in Chris Johnson if available

— Manish Mehta (@MMehtaNYDN) March 31, 2014
It's interesting that the New York Jets are apparently interested now. Armed with the knowledge Johnson will hit the market if no trade goes down, it seems New York would be smart to pursue CJ2K once he becomes a free agent.
This would allow the team to avoid paying a 28-year-old running back $8 million in each of the next two seasons, followed by $7 million in 2016, according to Spotrac.
Will CJ2K land with the Jets?
Then again, if the Jets feel strongly enough about Johnson's ability to produce—he has surpassed 1,000 rushing yards in each of his six years as a pro—it makes sense for the front office to make a deal if the price is right.
He'd be a great complement to bruiser Chris Ivory, and right now, the team needs as much talent as possible around sophomore quarterback Geno Smith—should he keep the starting job with Michael Vick on the roster.
Johnson is a smart add for most teams if the price is right. New York's ideal price remains an unknown—for now.