Manchester United have long worked in different ways to other football clubs. Ignore the voracious appetite for commercial deals and the glamour of their swashbuckling sides throughout the last 50 years or so and you find a relatively traditional football club that prides itself on a reputation for loyalty.
Sir Alex Ferguson joined the club in 1986 after a poor start to the season for the previous manager Ron Atkinson. Contrary to what many may believe, although underperforming United were not completely in the doldrums when he arrived—they had not finished lower than fourth since 1981.
However, Ferguson saw that there were particular problems with the squad that needed addressing if they were to make that final push for league glory and set about putting into place a long-term plan for the club.
The clear-out was long and painful. In three of his first four seasons in charge, United finished outside the top 10.
Still, the board backed him.
Stories differ as to whether the axe actually was ready to swing or not in 1990, but Mark Robins is credited by many as the man who saved Ferguson from losing his job. His goal against Nottingham Forest began a successful FA Cup campaign that was to usher in a long golden period for Manchester United.
All dynasties must end, though, and now in 2014 we arrive at a transitional period for the club.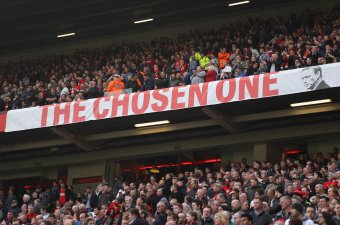 Alex Livesey/Getty Images
Transition i defined as "the process or a period of changing from one state or condition to another." It is often used to describe a lull in the performances of clubs as they get used to a new man in charge.
Yet in many football clubs, managers seem to come and go regularly. The crutch of a "transitional period" is simply not allowed. For example, since 1945 Chelsea have ushered in some 30 full- and part-time bosses. Look further afield and you will see that Real Madrid's count is 49. A new coach arrives and is expected to succeed immediately or face the consequences.
Manchester United have never traditionally acted in that manner. Sir Alex might be the most high-profile example of keeping the faith, but in the same 50-year time frame, they have had just 10 managerial changes.
With only minor exceptions, there is a clear pattern of Manchester United giving their man a chance. It is difficult to argue which is the correct method, though, as all three clubs have had their successes.
Sir Matt Busby managed the club for over 20 years through a period of tragedy and glory. The club allowed the great man to follow his vision into Europe and carve his and United's names forever into the history books.
Tommy Docherty presided over the despair of United's relegation to the Second Division back in the '70s. The board stood by their man, though. He was given the opportunity to build his own free-flowing side to gain promotion back to the top flight just a year later. A scandal in his personal life meant that he would not get the chance to add any more silverware to his single FA Cup win.
Fast-forward to the present. Relegation might not be a threat but the deficiencies in the playing squad have been there for all to see for some time. Surely David Moyes will also have spotted them during his time at Everton. Just as Sir Alex had back in 1986, he will have had a good idea of what he wanted to change, but probably believed that, as champions, the current squad would buy him a little time first.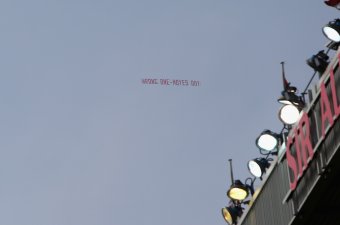 Alex Livesey/Getty Images
The manager recently commented, per Jamie Jackson and Dominic Fifield of the Guardian, that his current ageing squad would have struggled to win the Premier League even with Sir Alex in charge. This might not have seemed the best motivational stance for him to take, but it might be a sign of a more defiant and assertive David Moyes.
It was certainly a brave move, but then he has nothing left to lose at this stage, with some supporters starting to voice their dissent with high-profile stunts as reported.

Look back to Sir Alex and the now-infamous "Ta-Ra Fergie" sign, then imagine what the last 26 years would look like if the club had heeded the call. We now know, of course, that the board was aware of the amount of background work Ferguson was doing in order to build an environment equipped for success.
If Moyes was to be sacked this season with no real chance to impose his own ideas or players onto the squad that he inherited, what message does that send? That the next man has 10 months to change things around or he's out as well? The Glazers may well be hard-nosed businessmen, but that would require a complete about-face of the usual Manchester United method of working—something of which they do appear to be mindful.
Supporters might well be questioning his employment, but they must be prepared for Moyes to get at least another season. If he then fails to impose his ideas on the squad or show any signs that he has a tangible plan, the board might be forced to think again.
For now, it is likely that they will uphold tradition, follow the "United" way and give their man a chance.