The NBA's Top 15 Signature Moves of All Time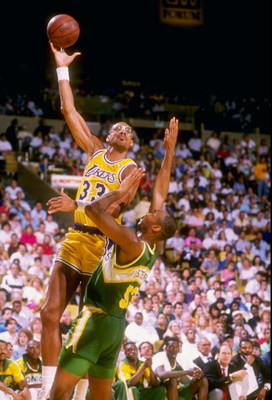 Over the years, several NBA players have had their own signature moves. For instance, Wilt Chamberlain would dominate the league back in the day with his "dipper" shot, which was a back-handed finger roll that he would prefer to use instead of dunking the ball.
Jason Kidd had a routine in which he would blow a kiss to his wife before taking a foul shot.
Michael Jordan was known for his dangerous fadeaway jumper that he would use when he wasn't driving the lane and dunking on someone.
Here is a list of my 15 favorite NBA signature moves of all time.
Honorable Mention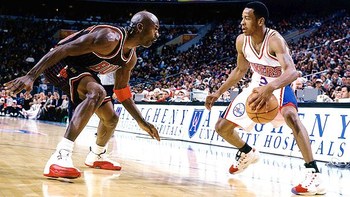 - Allen Iverson's Crossover Dribble
- Michael Jordan's Tongue Wag
- Kevin McHale's "Up-and-Under"
- Shawn Marion's "Ugliest Jumper of All Time"
- James Worthy's Statue of Liberty Jam
- LeBron James' Powder Pregame Ritual
- Reggie Miller's Breakaway and Fadeaway
- Tony Parker's Teardrop
15. Jeff Hornacek's Touch-the-Face Free Throw Routine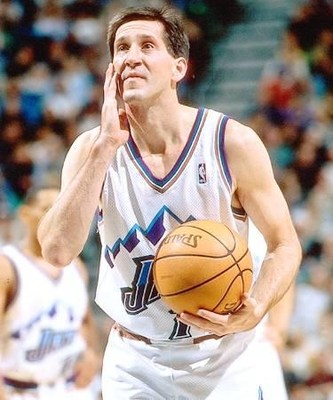 Before attempting a free throw, Hornacek would touch his cheek, which was meant to say "hello" to his children.
14. Tim Duncan's Bank Shot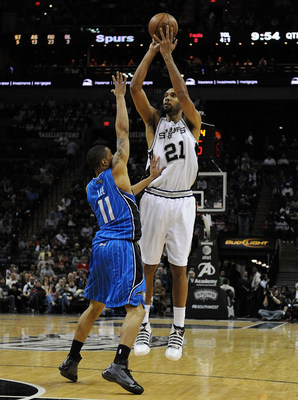 Duncan doesn't love to hit nothing but net—he prefers to bank his shots off the glass.
13. Rasheed's Technical Fouls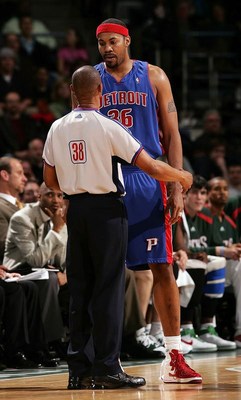 During the 1999-2000 season, Rasheed Wallace set the NBA record for technical fouls with 38 and then broke his own record the very next year with 40.
12. Stockton-Malone Pick and Roll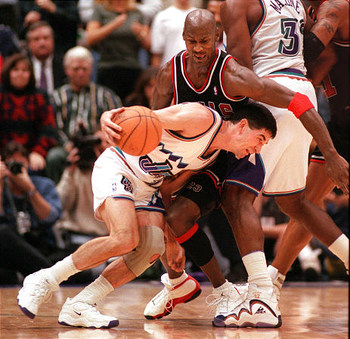 John Stockton and Karl Malone mastered the pick and roll during the 18 seasons they spent together with the Utah Jazz.
11. Robert Horry's Postseason Clutch Shots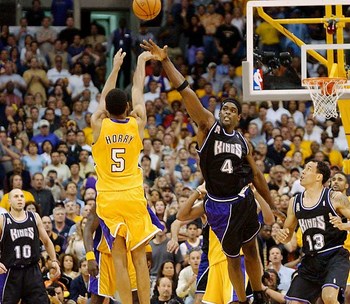 It seemed as if Horry always nailed the big shot when his team needed it the most.
10. Karl Malone's "Pose" Dunk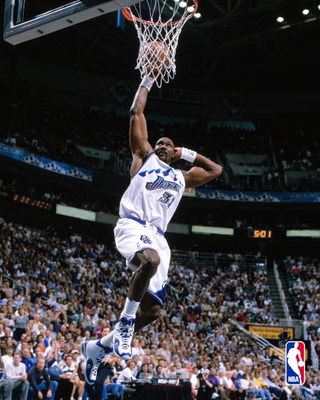 Occasionally Malone would dunk with one hand behind his head as if he was posing for a poster or basketball card.
9. Mt. Mutombo's Finger Wag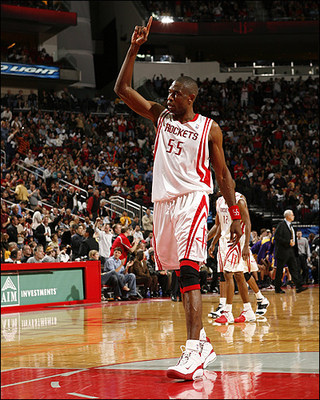 Defensive guru Dikembe Mutombo was known to wag his finger after blocking a shot into the stands.
8. The Iceman's Finger Roll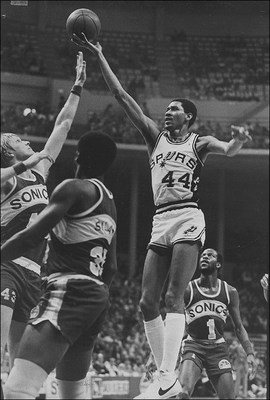 George Gervin's trademark move was the finger roll, which he did quite often during his All-Star career.
7. Hakeem's Dream Shake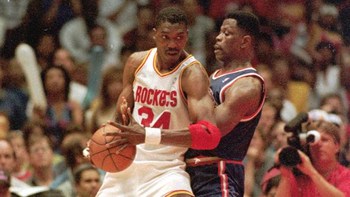 The "Dream Shake" made Hakeem Olajuwon nearly unstoppable, as he juked his opponents left and right.
6. Jordan's Fadeaway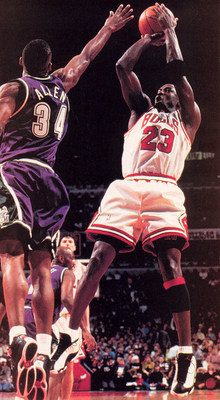 Michael Jordan developed one of the most dangerous fadeaway jump shots ever known to man.
5. Shaq's Monster Slam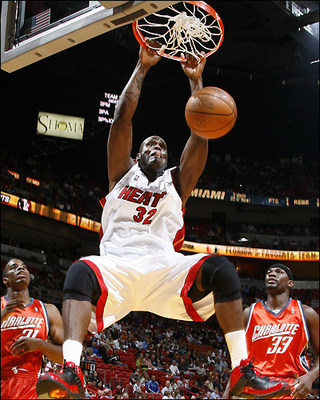 One of the most exciting plays is Shaquille O'Neal spinning around his defender and finishing with one of his ferocious dunks.
4. Tim Hardaway's Killer Crossover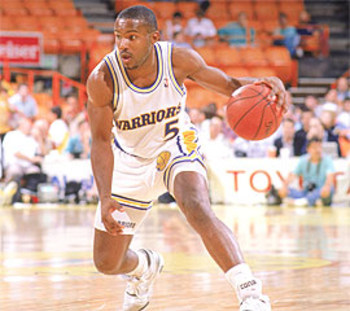 Also called the "UTEP Two-Step," Hardaway's crossover dribble was definitely able to break the ankles of defenders.
3. Payton to Kemp Alley-Oop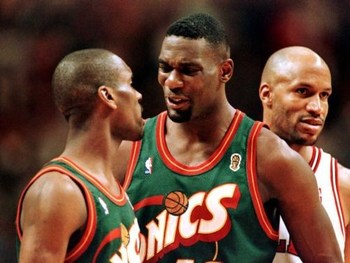 On a fast break, Shawn Kemp would catch a lob from teammate Gary Payton and throw down a crowd-pleasing dunk.
2. Magic's No-Look Pass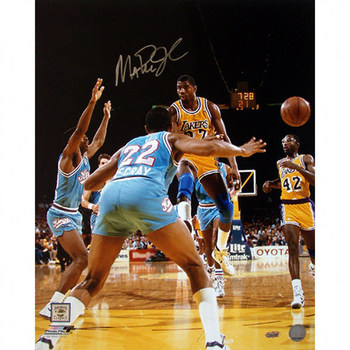 Famous for his flashy style of play, Magic Johnson was the king of the no-look pass.
1. Kareem's Skyhook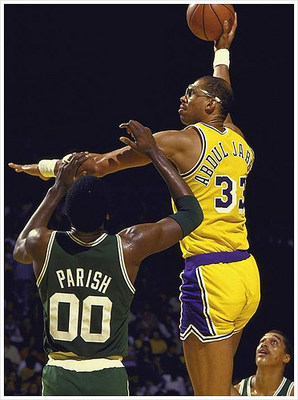 Kareem Abdul-Jabbar's "Skyhook" was perhaps the most unguardable shot of all time, as it drove opponents crazy.
Keep Reading