U.S. Open: Top 10 Moments in the Past 20 Years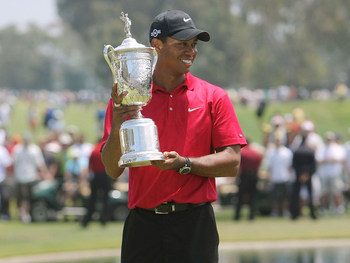 The U.S. Open has provided some of the most memorable moments and storylines that the sport of golf has seen within the last 20 years. We've seen the coronation of great champions and the agonizing meltdown of others.
From Arnold Palmer's farewell at Oakmont to the epic battle displayed in 2008 between Tiger Woods and Rocco Mediate, the U.S. Open seemingly always fulfills its promise of being a must-see event for any serious sports fan.
There are a substantial amount of memorable moments that the championship has produced, but I have singled out ten here for this article that stand out in my mind.
David vs. Goliath. (2008)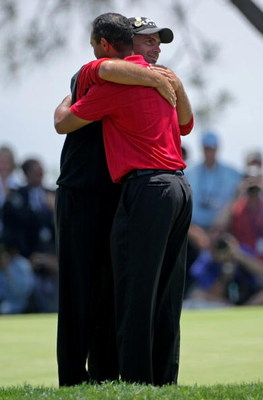 2008 will go down as a year that no one will ever be able to forget as we witnessed perhaps the greatest player ever in the history of the game take on a virtually unknown player in Rocco Mediate.
In what culminated as a 91-hole prize fight for the championship, Tiger endured the battle, but not without Rocco throwing everything he had at him. Throw in Tiger's bad knee, and you had drama that was unmatched in recent memory.
Phil sees elusive U.S. Open triumph slip out of his hands (2006)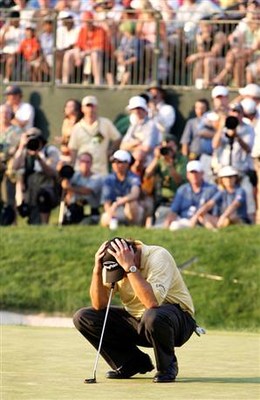 This list would not be complete without documenting the trials and tribunals Phil Mickelson has faced in this championship in recent years.
An always supportive New York crowd witnessed a total meltdown on the final hole at Winged Foot by a man who has seen victory elude him at the U.S. Open on more than one occasion.
Tiger roars at Pebble Beach (2000)
The first leg of the Tiger slam, Tiger demolished the field this year with a 15-shot victory that sent shock waves throughout the golf world.
All in all, TIger would go on to break or tie seven U.S. Open records in the 2000 edition of the championship.
The USGA goes public (2002)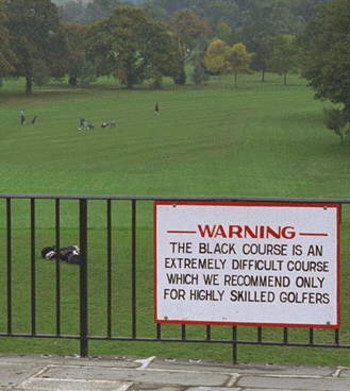 The United States Open was finally held on a municipal golf course for the first time back in 2002. In what some heralded as a risky move, the 2002 U.S. Open was a rousing success, and the enthusiastic New York crowd provided a great atmosphere as they witnessed the world's best play in their own backyard.
Payne Stewart reminding Phil Mickelson about what really matters (1999)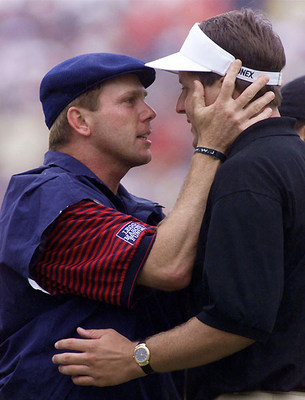 Months before we tragically lost one of golf's greatest personalities, he was able to break through and beat an ever resilient Phil Mickelson at Pinehurst No. 2.
What really stood out though was what Payne said to Phil there on the 18th green, reminding him that he was about to become a father. A great call also on NBC by Dick Enberg following Payne's winning putt.
Jack's Final Tee shot at Pebble (2000)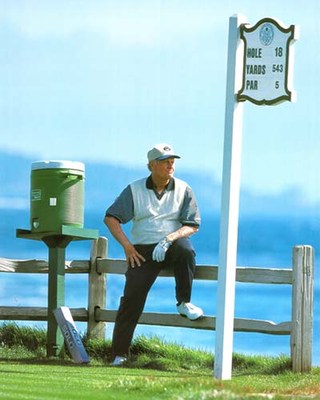 Jack Nickalus stood on 18 in his final round at a U.S. Open and took a chance to contemplate and look back at a career that saw him win four U.S. Open Championships, with the first coming in 1962 and the final one in 1980. One can only imagine what was going through his mind at this time.
Back-to-back for Curtis Strange (1989)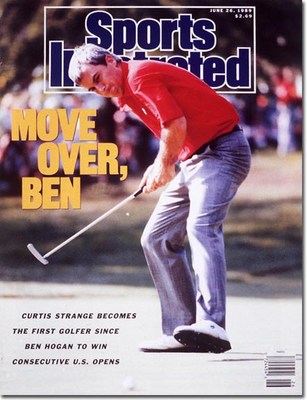 Curtis Strange outlasted Chip Beck, Mark McCumber, and Ian Woosnam by one shot to become the first golfer in almost 40 years to repeat as U.S. Open champion. No golfer has been able to match that feat since.
Hale Irwin's victory lap (1990)
Hale Irwin made the rounds slapping hands with many in the gallery after nailing a 45-foot putt that vaulted him into a playoff with Mike Donald.
Hale would win after birdieing the first hole of a sudden-hole playoff after the two remained tied through the first 18 holes.
Arnie says goodbye to the U.S. Open (1994)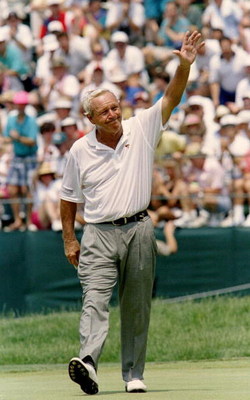 A very emotional Arnold Palmer saluted his famous army at the U.S. Open one last time back in 1994 at Oakmont Country Club.
It was fitting since Oakmont is not too far from where Arnold grew up in Latrobe, Penn. This course was also the site of his playoff duel with a then very young Jack Nicklaus back in 1962.
Pavin's 4-wood gets the job done. (1995)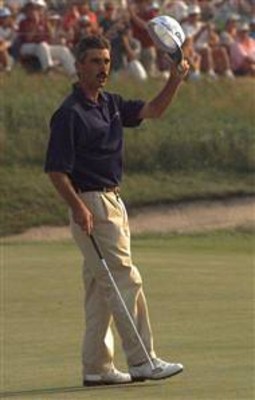 Corey Pavin finally broke into the winner's circle in a major championship at Shinnecock back in 1995 breaking out his 4-wood and hitting a dramatic shot onto the 18th green. His ensuing two-putt would secure the championship.
Keep Reading