Five Steelers Whose Performances Could Decline In 2009
The Steelers had an unbelievable 2009 season, completing it with a Super Bowl. Though many Steelers are poised to become better next season, some may decline in talent. This list tells what Steelers fans don't want to hear, but could have to hear. Keep in mind that this is all speculation and none of this may even happen.
No. 5: James Harrison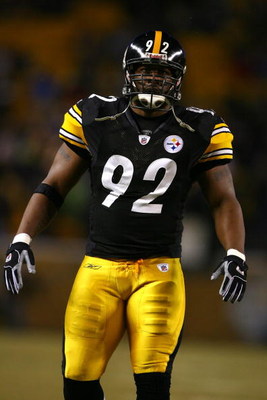 He's big, he's strong, he's 30. James Harrison has been a great suprise to Steelers fans since Joey Porter left. The problem with Harrison is he is getting older, slower, and his body will not be able to take the hits he will receive.
No. 4: Hines Ward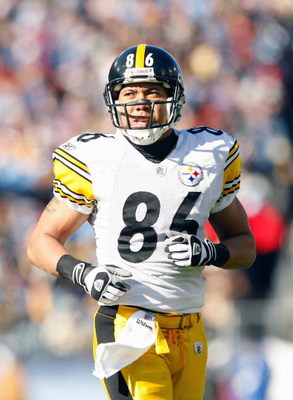 Hines Ward is 33-years-old. In football, that's about 80-years-old. He is riding out his final few years in Pittsburgh, hoping to get the best out of them. The major problem with Hines Ward is his knees. His season depends on his knees. Will they hold up?
No. 3: Willie Parker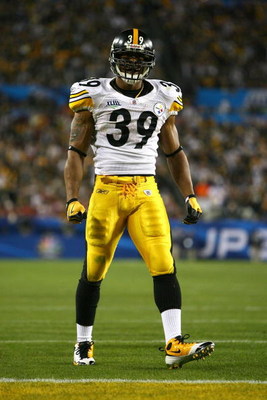 Parker is soon to turn 30, which is a bad age for running backs. If you combine his age with his reoccurring injuries, it could be a long season for Fast Willie.
No. 2: James Farrior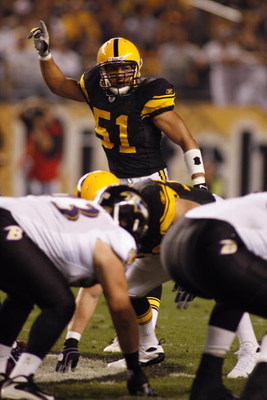 The coaching staff has a lot of faith in the man pictured above. He's strong, smart, physical, and becoming old. The older your body gets in football, the less pressure it will be able to handle. His physicality is unbelievable, but if he gets injured this season, that could be it.
No. 1: Ike Taylor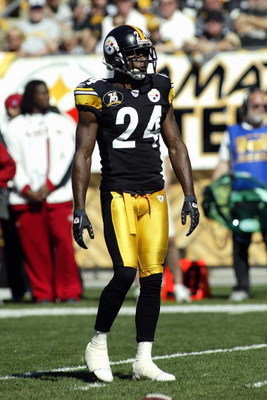 Don't get me wrong, Ike Taylor is good. The problem with Ike is that he is more of a pass deflector, not an interceptor. Last season, there were instances when his tipped ball ended up into the hands of the opposition. If he avoids giving the other team the ball, he will have a great season.
This is just all speculation
The chances of any of this happening are slim-to-none. This is just the list of the five players who COULD decline. If anything, there may not even be a declining player on this list. I guess we just have to wait and see.
Keep Reading

Pittsburgh Steelers: Like this team?