The Most Hated and Controversial Figures in Sports Today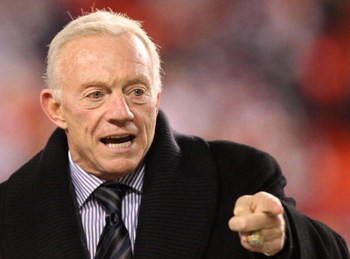 Love them or hate them (and for most of you it's hate) these sport figures are some of the most talked about and influential personalities in sports today.
It would be too easy to write an article on the most hated athletes in sports today because there are so many to choose from and some of the choices would be a little bit too obvious. So this list encompasses coaches, owners, and other sports personalities that are the most hated.
Joe Buck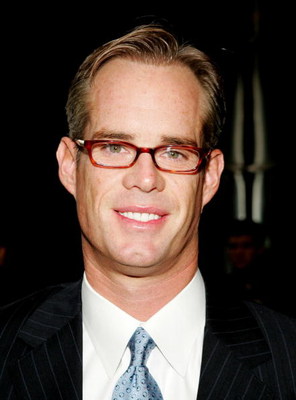 To this day, I have never seen an announcer so disliked by so many people.
I've always been a fan of Buck because of his dry wit, but apparently that is one of the reasons he is so dislike by some fans. His wit, his bias towards certain teams (at least according to some Philly fans) and the fact that some think Buck is not as huge a baseball fan as he once was is another reason he is disliked.
When Buck made a joke last year about choosing to watch The Bachlorette over a Major League Baseball game, some fans were outraged and wanted him to step down as Fox's head baseball announcer. There are even sites devoted to getting Buck off the air. Talk about hate.
Nick Saban and Urban Meyer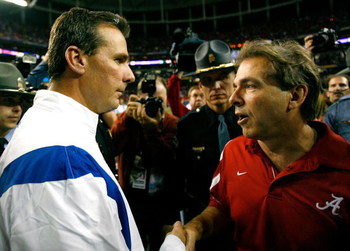 It's a two-for-one deal here mainly because both coaches are disliked for the same reasons: arrogance, their relationship with fans and the media, and for winning.
A couple of reporters, one from Alabama and one from Florida, questioned Saban and Meyer and whether they have too much power. The fact that they are even questioned about their methods tells you that they must be doing a good job if they are hated that much.
Mark Cuban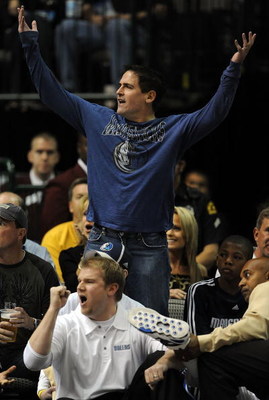 Out of all the people on this list, I see why he is hated. Though he is a players owner, Cuban is a loud mouth at times, highly critical of the NBA and its officials, and as we have seen recently, rude to the players and mothers of the opposing team. For all of the good he has done as an owner, it gets lost most of the time because of his mouth and attitude.
Jerry Jones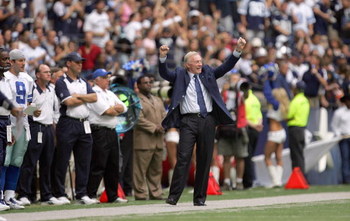 Jones is hated for the obvious reasons. Namely, being the owner of probably the most hated and beloved NFL franchise; the Dallas Cowboys. He is hated because he stands on the sidelines during games, and for signing players like Terrell Owens and Pacman Jones. He is hated because he is a high profile owner and for firing Dallas icon Tom Landry. I can go on and on but that would take up this whole article.
Bill Belichick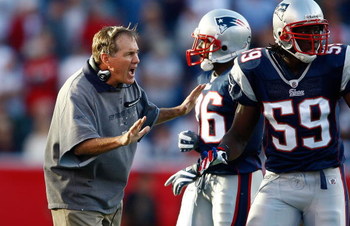 Although he is probably the best coach in the league, Belichick is mainly hated because of the dirty deeds he has done as the head Patriot. When the whole "Spy Gate" incident came to light, that just added to his status as the most hated coach in the NFL. He is thought of by many as a dirty, rotten cheater.
Dick Vitale
Although mostly thought of as the voice of college basketball, Vitale is mostly hated for his bias towards certain teams and coaches.
Vitale loves the Dukies, Coach K, Roy Williams and Rick Pitino. Vitale thinks the only good basketball is played in the ACC and the Big East. Rarely does ESPN make Vitale cover other teams in other conferences, which is why he is hated by just about every college basketball fan.
Bud Selig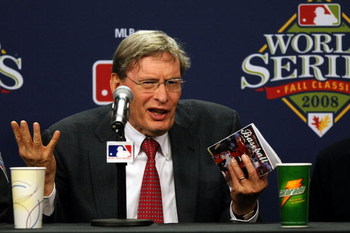 Wow, does this guy ever get a break? Bud Selig is probably the most controversial commissioner in sports today. Although he has done some favorable things for baseball like interleague play, Selig will never be forgiven for giving the winner of the All-Star game home field advantage in the World Series or for his lack of judgment and leadership in dealing with steroids.
Keep Reading