Kieran Gibbs was sent off for a deliberate handball actually committed by Alex Oxlade-Chamberlain in Arsenal's match with Chelsea at Stamford Bridge on Saturday.
Already 2-0 down after just seven minutes, Oxlade-Chamberlain threw a hand at an Eden Hazard shot that was going wide and referee Andre Marriner pointed to the spot.
He then proceeded to send off a bewildered Gibbs.
A very confused Kieran Gibbs at the moment Mariner shows him the red card. pic.twitter.com/tpGEmBNRa3

— ESPN FC (@ESPNFC) March 22, 2014
Hazard converted the penalty for the Blues and put the game effectively out of sight for the Gunners on the occasion of Arsene Wenger's 1000th game in charge of the north London side.
Even more bewildering concerning the sending off was the fact that Oxlade-Chamberlain seemed to tell Mariner that it was him who had handled the ball.
Replays show Alex Oxlade-Chamberlain telling Andre Marriner 'it was me' after the ref sent off Kieran Gibbs for the Ox's handball.

— Eurosport.com EN (@EurosportCom_EN) March 22, 2014
Former Chelsea player Pat Nevin said on BBC Sport:
I feel quite sorry or the referee, who didn't see it.

But Alex Oxlade-Chamberlain was telling him it was him.

Use a bit of common sense, surely? They were right to send someone off, it was right to give a penalty, but they just got the wrong man.
According to BBC Radio 5 live, Marriner admitted to sending off the wrong man at halftime:
We've spoken to ref Andre Marriner at half time, he's admitted he sent off the wrong player. Gibbs instead of Oxlade Chamberlain. @bbc5live

— John Southall (@JohnSouthall5) March 22, 2014
Meanwhile, BTV reports it was simply a case of "mistaken identity":
The fourth official confirms it was simply a case of "mistaken identity' that led to Gibbs being sent off instead of Oxlade-Chamberlain.

— BT Sport Football (@btsportfootball) March 22, 2014
Confusion abounded at the time of the incident as the referee took several moments to give the penalty and produce the red card.
After the match, Chelsea manager Jose Mourinho talked about the bizarre decision, according to Daniel Taylor of The Guardian and Miguel Delaney of ESPN:
Mourinho wants more technology for refs. "The sending-off is big ammunition for people like me who think one little screen can help."

— Daniel Taylor (@DTguardian) March 22, 2014
Mourinho calls for fourth official to have a TV screen to mitigate against errors like that but "important thing is penalty is a penalty".

— Miguel Delaney (@MiguelDelaney) March 22, 2014
Rob Harris of the Associated Press reported the Premier League's statement on the red card:
PL statement: "Andre is an experienced referee & is obviously disappointed that an error of mistaken identity was made in this case"

— Rob Harris (@RobHarris) March 22, 2014
PL on Gibbs red card: "Andre is disappointed that he failed to identify the correct player. He expressed his disappointment to Arsenal"

— Rob Harris (@RobHarris) March 22, 2014
Gibbs will likely receive no ban as the card should certainly be overturned.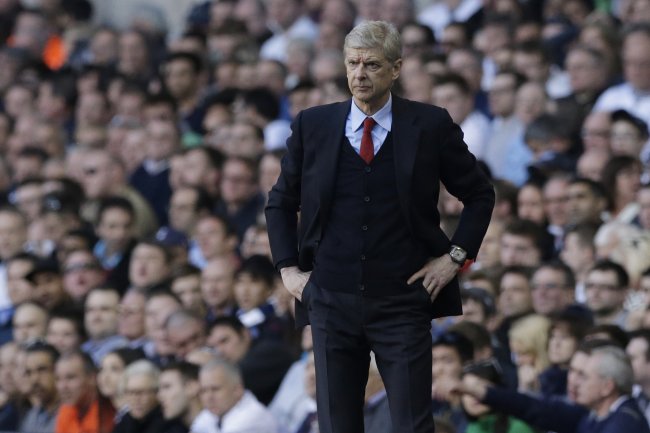 Matt Dunham/Associated Press
However, the fallout will be of little comfort to Arsenal's players and fans as with only 10 men on the field and a 3-0 deficit to make up the game was effectively over in the first quarter of the game.
Arsenal were looking for a victory that would have taken them within one point of table-toppers Chelsea with a game in hand.
However, a loss puts them seven points adrift of the west London side and the FA Cup is looking the most likely target for Arsenal to pick up their first silverware since 2005, a feeling compounded with Oscar putting Chelsea 4-0 up just before half-time.