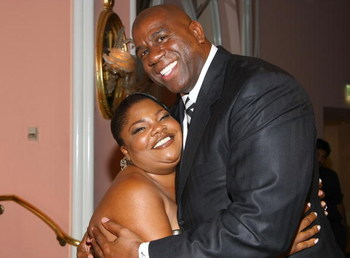 Magic makes anybody look good. So good that I have to write at least 300 characters about this random set of Magic Johnson photos I've collected to try out the nifty photo gallery feature on Bleacher Report. So here I have three pictures of Magic -- with celebrities, in awkward poses, and with random dudes I don't recognize. Enjoy.
MORE MAGIC!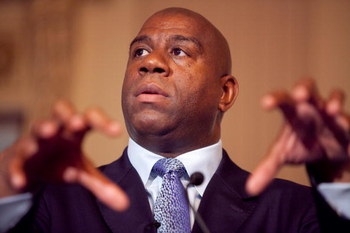 And he plays a mean invisible piano.
EVEN MORE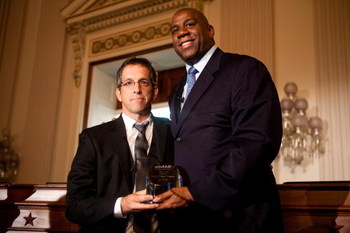 He even makes this random dude look like Ben Stiller.
Right after this picture was taken...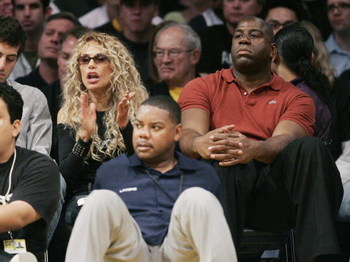 ...Magic's aura engulfed this dude to punish him for sitting like he's in stirrups on the sidelines.
Keep Reading

Los Angeles Lakers: Like this team?