Twenty years ago, Ryan Giggs needed some looking after.
He was 20 and a first-team regular. But he still needed protection from his manager, Sir Alex Ferguson.
On the pitch, his workload was constantly monitored. The United coaching staff were keen he didn't play too much football, especially with his history of hamstring problems.
Off the pitch, he was rarely allowed to give interviews in the hope he would stay grounded. Football first, life second.
Giggs, now 40 years old, is old enough to take responsibility for himself these days. But just as we usually begin and end our days in the care of others, he still needs some looking after.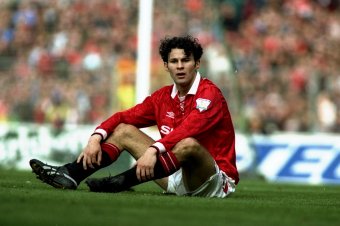 Michael Cooper/Getty Images
His performance for Manchester United against Olympiakos on Wednesday was proof that he's still capable of holding his own at the top level.
He didn't "roll back the years," which would mean flying down the left wing. Those days, even for Giggs, are well in the past.
But it was a display of experience, maturity, and, above all, quality—at least enough quality to create the first two goals for Robin van Persie.
Afterwards, David Moyes was both glowing and grateful:
His two passes made two of the goals. His passing was fantastic, his all-round play was very good.

He defies his age. He is a great player. Everyone who has been at Manchester United knows he is a great player.

I thought he is 40 years old, and I need to be looking to the future.

I have been trying to give everyone opportunities. Tactically I needed him to carry out a certain role which he knew and did perfectly, as well as his role in the goals.
But in among all the compliments, Moyes hinted at the issue with having a 40-year-old in your squad.
He's suited to a specific role in a very specific type of game, one he executed perfectly against Olympiakos.
But would he have been as successful if it had been Bayern Munich or Barcelona at Old Trafford on Wednesday night? Probably not.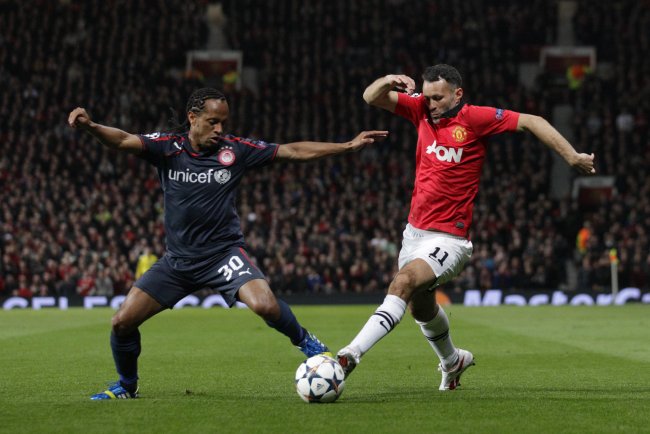 Jon Super/Associated Press
Pep Guardiola and Gerardo Martino wouldn't have allowed him the time and space to loft perfectly weighted passes into the forwards. He would have been forced to run and chase, attributes he had once but which have understandably diminished over time.
And there lies Moyes' duty of care.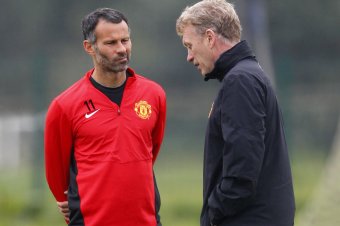 Paul Thomas/Getty Images
As manager, it's his job to pick the right teams for the right games, and he needs to tread carefully with Giggs.
He can't play every week. He hasn't been able to for nearly eight years. But he can still play. Wednesday night dispelled any lingering doubts about that.
It's in part down to the careful management of his early career that he has been able to go for so long. And not just to keep playing, but to keep making a meaningful impact.
It was one of the duties Ferguson handed to Moyes in the summer. And now it's Moyes' turn to squeeze the last few drops out of an already wonderful career.
All quotes obtained firsthand.