If Thursday is considered the warm-up day for the 2014 NCAA tournament, then we are in store for a lot of excitement on Friday and over the weekend.
Cinderellas are born in the second round of the Big Dance. Learning about an obscure team, the players that make up the group and the coach guiding them all become huge talking points for the weekend.
Before we can learn about who these teams are, we have to figure out where the upsets are going to come from. Here are the Friday matchups to watch in which you can expect a surprising result.
All Your Bracket Essentials: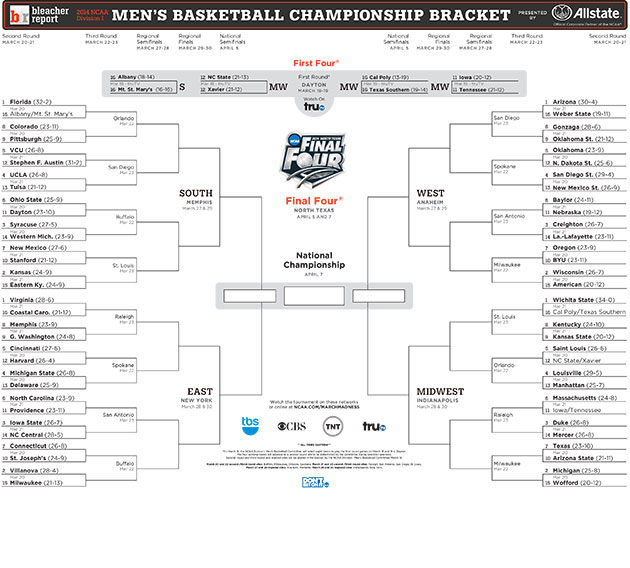 Bleacher Report
South Region: No. 5 VCU vs. No. 12 Stephen F. Austin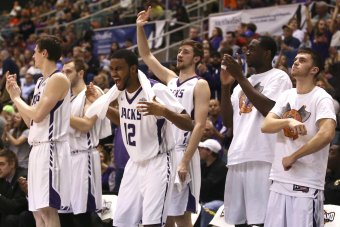 Jim Cowsert-USA TODAY Sports
According to Vegas Insider, VCU is an eight-point favorite heading into its matchup against Stephen F. Austin.
However, there are two reasons to go all-in on the Lumberjacks. One of them is tangible and the other is purely circumstantial.
Let's start with the latter, since it lacks any real substance. This is one of the dreaded No. 5 seed vs. No. 12 seed games that always seem to feature an upset every year. It's happened 41 times since 1985 and 12 times since 2008.
As far as the tangible reason to take Stephen F. Austin against its fellow mid-major brethren: The Lumberjacks are one of the best teams at forcing turnovers, taking over 24.4 percent of opponents' possessions (third in the country).
They are also one of the most boring teams in the country, in an effective way. Stephen F. Austin can't match a lot of tournament teams in athleticism, so it must make up for it by limiting the possessions in a game.
That's why being one of the best at forcing turnovers comes in handy, as well as slowing the game down on offense when the Lumberjacks have the ball. They are also a strong shooting team, hitting 46.4 percent of their shots and scoring 76.5 points per game.
A safe, simple, efficient game plan makes Stephen F. Austin extremely dangerous, even against a VCU team that led the nation in steals.
Also, beware of VCU's inability to shoot the ball. The Rams ranked 284th in field-goal percentage at 42 percent. This is a trap game for Shaka Smart's team.
Prediction: Stephen F. Austin 54, VCU 50
West Region: No. 6 Baylor vs. No. 11 Nebraska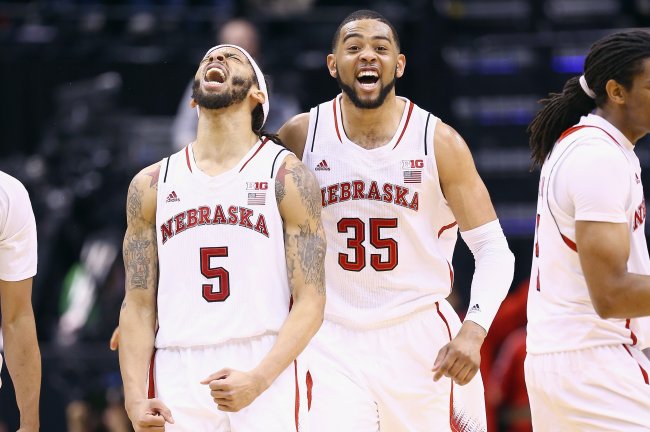 Andy Lyons/Getty Images
This is one of those games where it's impossible to pick a true favorite, because neither Baylor or Nebraska have been consistent this season.
Baylor has been especially fickle. The Bears started 12-1, lost eight of their next 10, then won 10 of 11 before losing to Iowa State in the Big 12 tournament.
On the plus side, nine of Baylor's 11 losses came against NCAA tournament teams, so it's a team that has been challenged and come out the other side with something to show for it.
In ESPN's breakdown of possible upsets, Peter Keating and Jordan Brenner (subscription required) had no idea what to make of Baylor coming into this game.
With Rico Gathers, Cory Jefferson and Isaiah Austin, the Bears maul foes on the offensive glass (41.1 percent of misses, third in the country). Yet they give up way too many second shots at the other end (32.9 percent, 245th). They hardly ever force turnovers, but launch a heavy volume of 3-pointers, despite their size. They sport the nation's seventh-most-efficient offense, but just the No. 114 defense.
Nebraska hasn't been any more consistent this season than Baylor, but the Cornhuskers do two things that will cause the Bears all sorts of problems: force turnovers and protect the ball.
Going back to the ESPN breakdown, Nebraska gets steals on 10.5 percent of opponents' possessions and are 52nd in turnovers per game. For the record, Baylor is 121st in turnovers per game.
The Bears have more talent, but the Cornhuskers have a better team.
Prediction: Nebraska 61, Baylor 56
East Region: No. 6 North Carolina vs. No. 11 Providence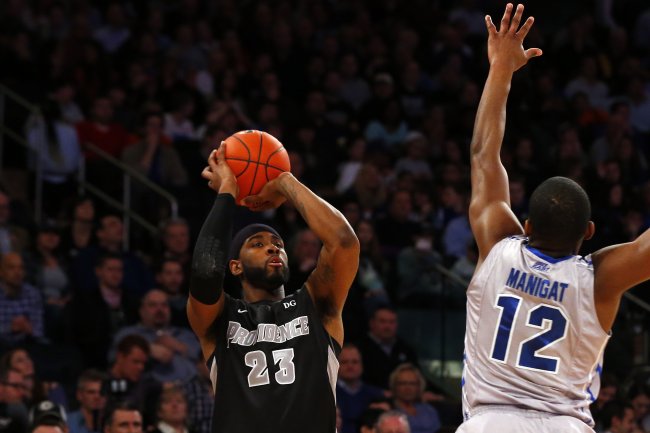 Jim McIsaac/Getty Images
Which team with upset aspirations has the best chance to make a deep run?
Since we all get caught up in the names of teams and their history instead of the actual results, a game like North Carolina vs. Providence would appear to be lopsided on paper. After all, the Tar Heels have victories over teams like Michigan State, Kentucky and Duke.
Providence was a mediocre team in a Big East that no longer features Pittsburgh or Syracuse, with its lone signature wins coming against Creighton.
However, this is a matchup that tends to give the Tar Heels fits. Roy Williams' teams are notorious for playing fast early in games, trying to pummel opponents into submission before they know what hit them.
That's not Providence's style. Head coach Ed Cooley runs a very deliberate offense, ranking 266th in possessions per game because the Friars aren't going to run against anyone. They bring the ball up, set their offense, then take a shot with under 10 seconds on the shot clock.
Cooley's style worked wonders against a Creighton team that has the best scorer in the country (Doug McDermott) and ranked 23rd in the nation in points per game.
This is not a great North Carolina team. Williams never figured out how to replace P.J. Hairston, and the guard play overall is not very good. Marcus Paige is an excellent scorer and shooter from three-point range, but there isn't a lot of support around him in the backcourt.
Prediction: Providence 67, North Carolina 64
If you want to talk sports, hit me up on Twitter.